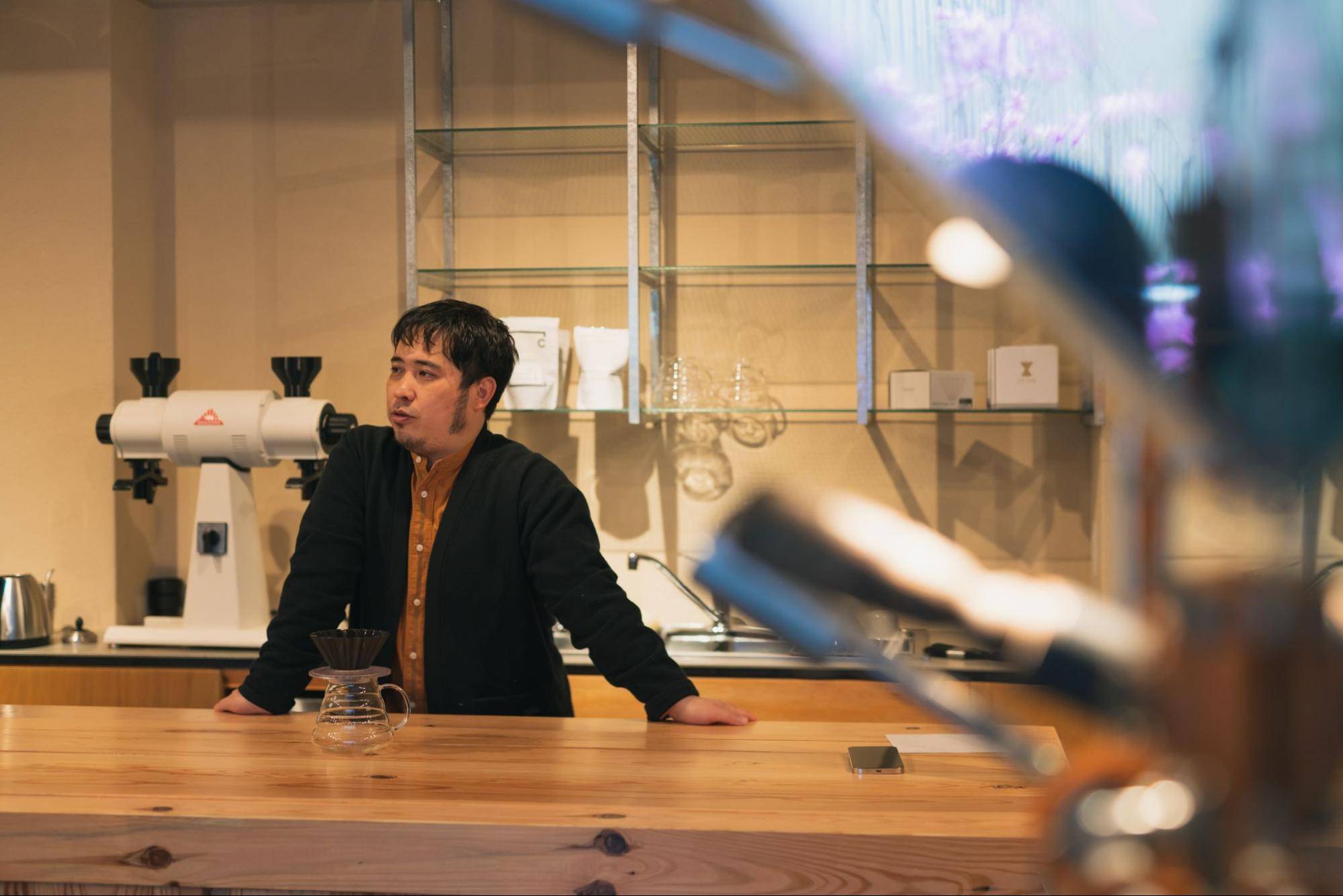 "Japan Brewers Cup 2022" winner Mr. Hikaru Ono brews coffee on the world stage.
The path of a barista pioneered in Australia and Hong Kong
Brewman Tokyo Owner, Barista / Mr. Hikaru Ono "Japan Brewers Cup 2022" winner
There is one Japanese who has brewed coffee on the same stage as the world's top baristas. He is Hikaru Ono, a barista who owns the coffee shop "Brewman Tokyo" in Yoyogi, Tokyo.
In his 20s, he went to Australia to study coffee by himself and opened his own coffee shop in Hong Kong. After returning to Japan, he won the "Japan Brewers Cup" and represented Japan in the world competition held in Melbourne.
Mr. Ono has built his career by winning titles and opening stores overseas. Behind the scenes, he has struggled to overcome language and cultural barriers. He has an insatiable spirit of challenge to achieve the ideal "delicious coffee" that he envisions. And there is his honest passion for a cup of coffee.

In this interview, we ask Mr. Ono about his journey as a barista at the new "Brewman Tokyo".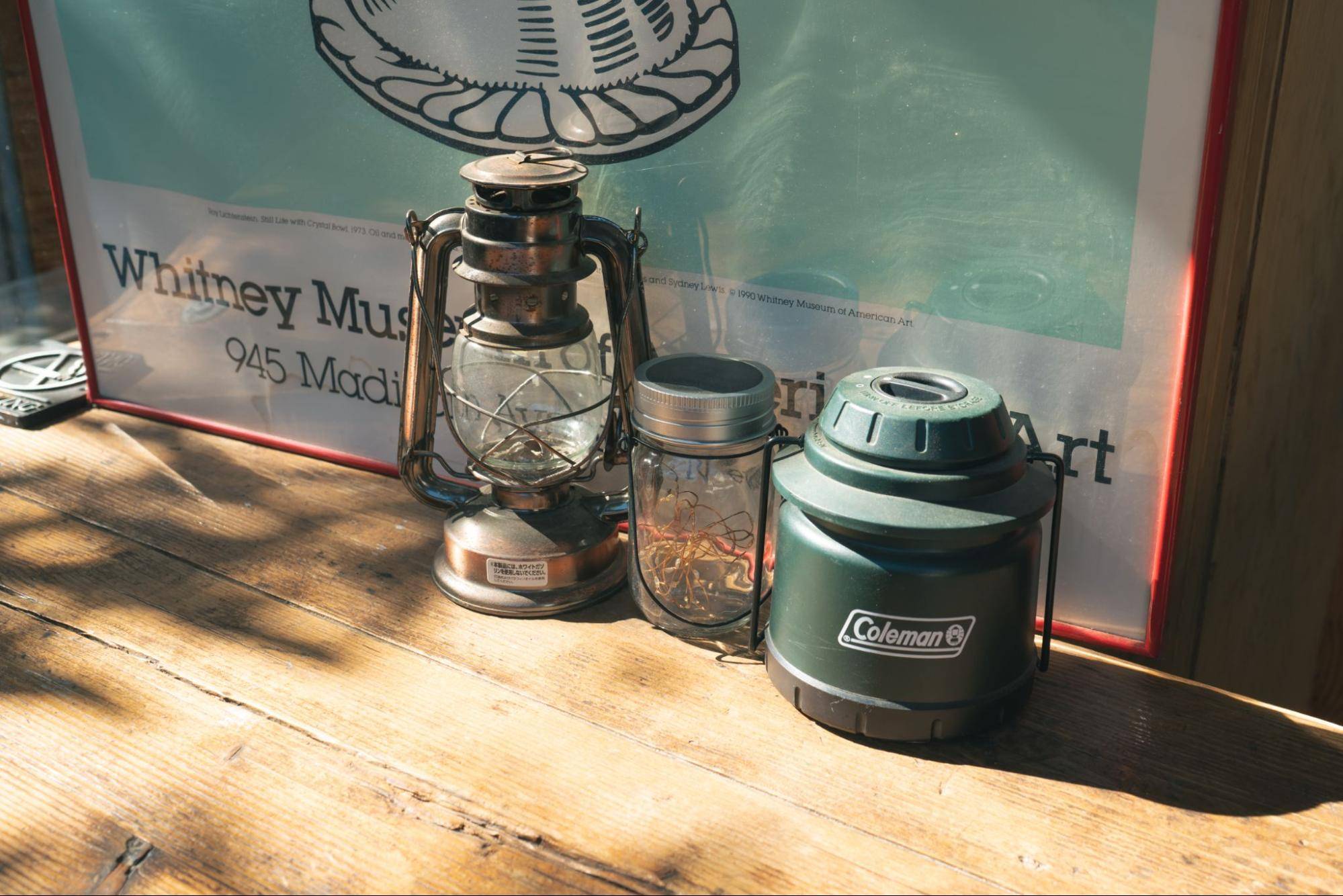 Mr. Ono first entered the coffee business at the age of 26, when he moved to Australia. It was a sudden and unexpected experience, he says.
"I am originally from the Tohoku region, and after the Great East Japan Earthquake, many things changed at once. Then an acquaintance said to me, 'Coffee culture is booming in Australia, you should go there. But I don't even speak English. ...... I said, 'But I don't speak English. But he pushed me and said, "You're young, go! He pushed me to go to Melbourne, Australia, by myself. That was the beginning of everything."
Mr. Ono says that although he had experience brewing coffee in Japanese restaurants, he had never studied coffee in earnest. He says it was difficult to even find a job there.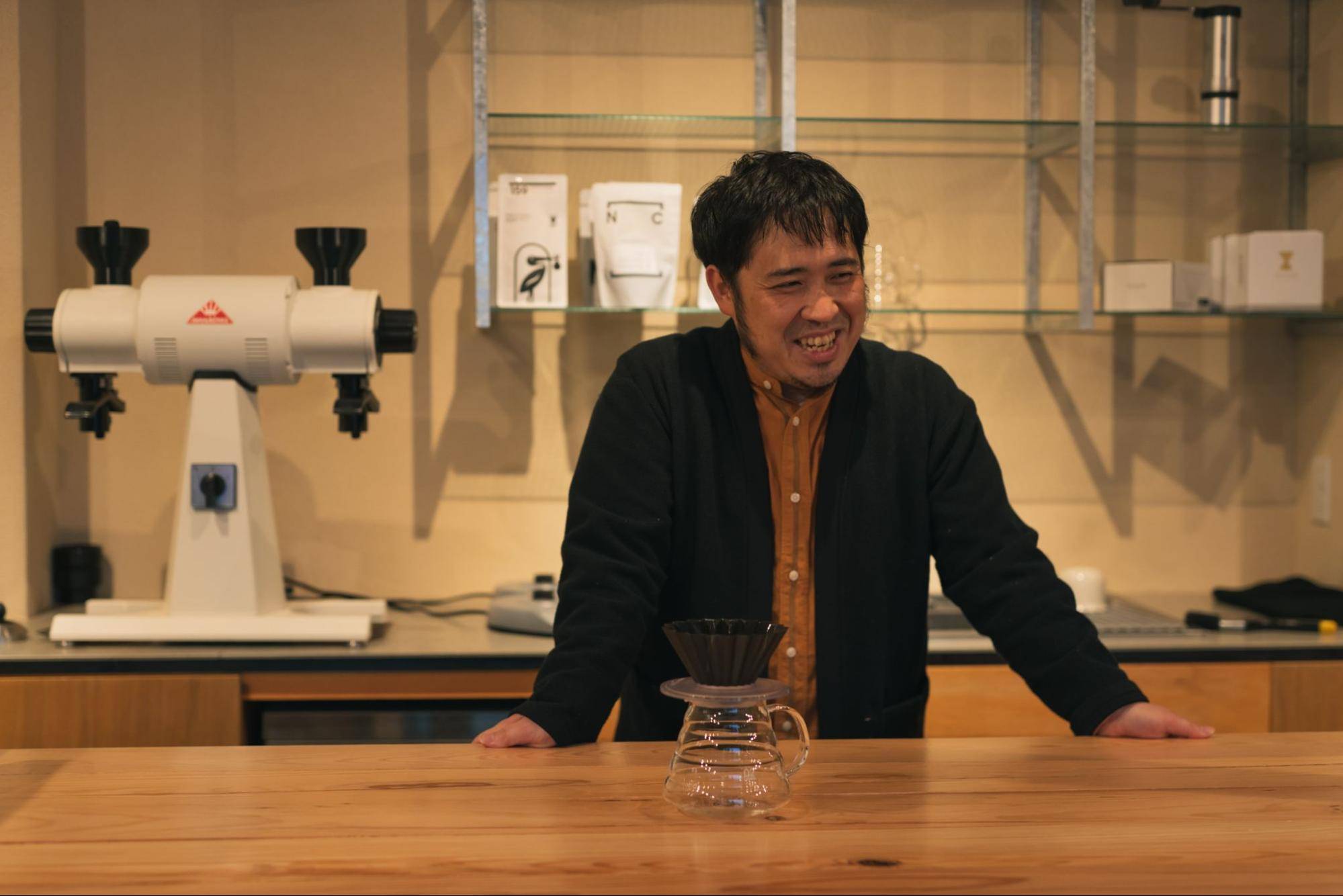 "I would walk into a coffee shop I thought, 'I like this place,' and after a cup of coffee, I would hand them my resume and say, 'Please let me work here. I went around to dozens and dozens of places, but I was rejected by all of them. I got one call, but I didn't understand English at all. In the end, I couldn't answer anything and they hung up on me. ...... It was tough."
After finally finding a job, he spent his days just improving his coffee skills. It is clear that it was a series of hardships. However, Mr. Ono says that the time he spent in Melbourne was one of the most enjoyable times of his life.
"Looking back now, I think that when I was starting out, every day was fresh and I was enjoying coffee the most. For example, back then, I didn't strictly measure the weight of the beans; 20 grams was about the right amount, and so on. But one day, I learned how to make coffee by measuring the weight, doing calculations, and measuring the concentration. Every time I learned something new, I was always surprised. I was always surprised. I was always excited to visit different cafes."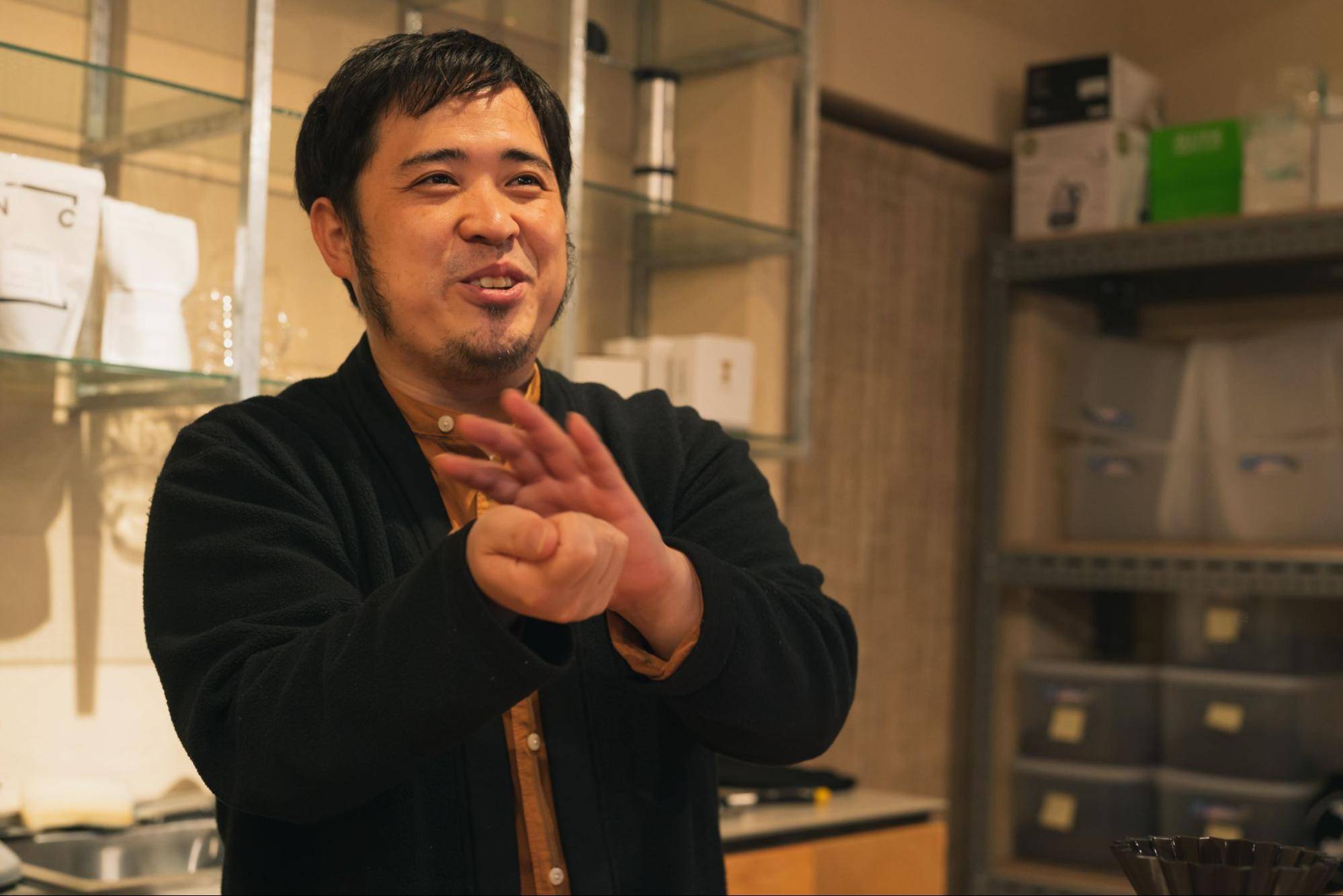 Mr. Ono speaks with a cheerful laugh. At the same time that he opened his business in Hong Kong, he also began participating in coffee brewing competitions.
"I felt that in order to be recognized in a foreign country, you need to have a certain level of achievement and a title. Because of the cultural and language barriers, there was inevitably a sense of distance between us and the local people. It was a challenge for me to find a way to bridge that gap."
And so it was that he won first place at the "HK Aeropress 2016" held in Hong Kong. This was the moment when his desire to be recognized by the local people and his efforts bore fruit.
Won the Japan Brewers Cup 2022. And to the world competition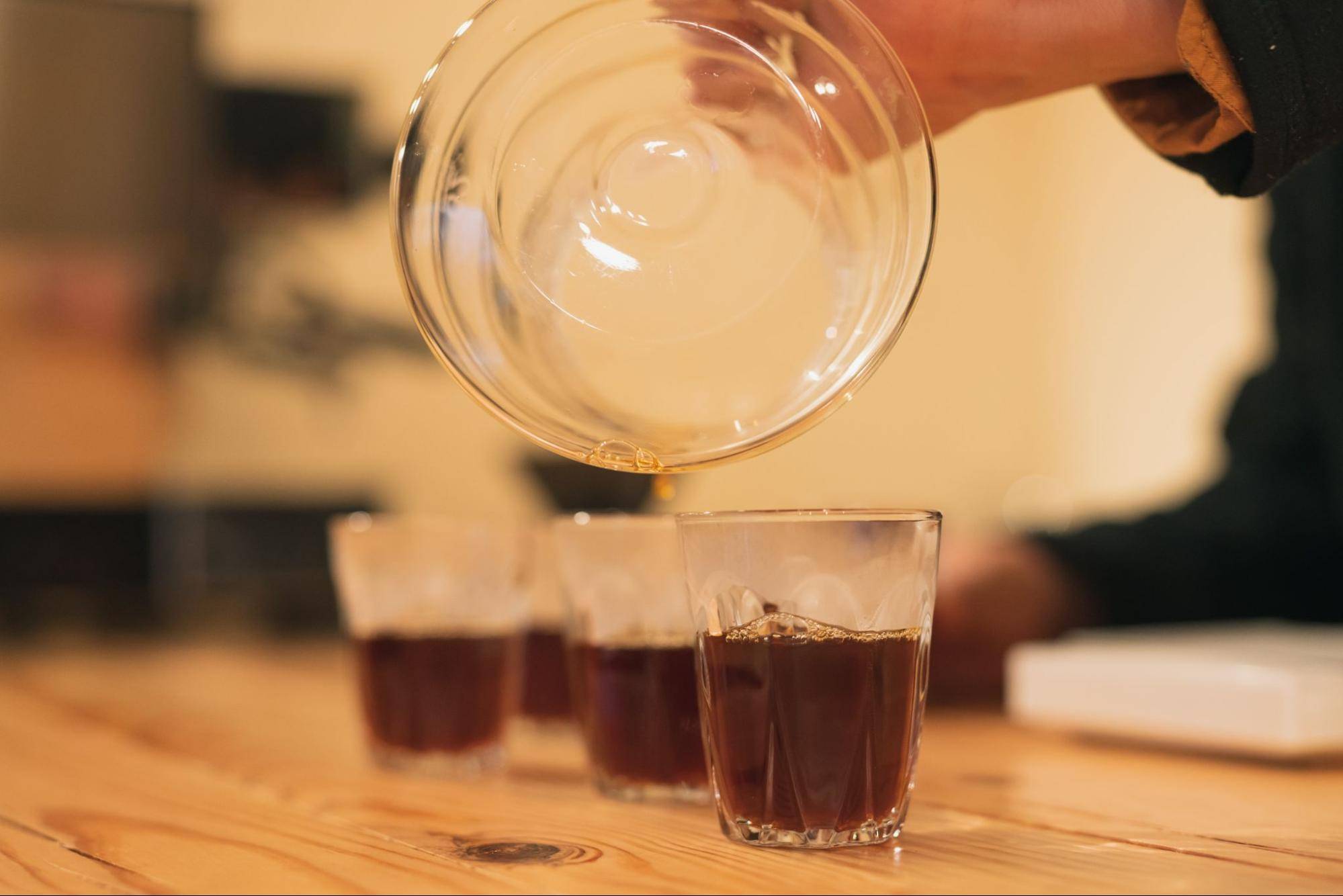 After returning to Japan, Mr. Ono also won the "Japan Brewers Cup 2022," a competition in which top baristas compete in coffee brewing techniques, and represented Japan in the world competition held in Melbourne. As he steadily built up his career, he says there was one thing he was particularly conscious of.
"To begin with, "What is good coffee?" I think that's the question, isn't it? For me, it is defined as "coffee that is clean, free of any impurities, and with a clear sense of flavor. Then, what kind of roasting, what kind of water, and what kind of extraction equipment should I use to achieve this? I wanted to showcase my ideal coffee not only in presentation but also in taste at the competition. Within the set rules, I had to create a masterpiece. That was the most important thing for me when competing in the competition."
At the World Championships, he also experienced firsthand what it was like to be an overseas competitor.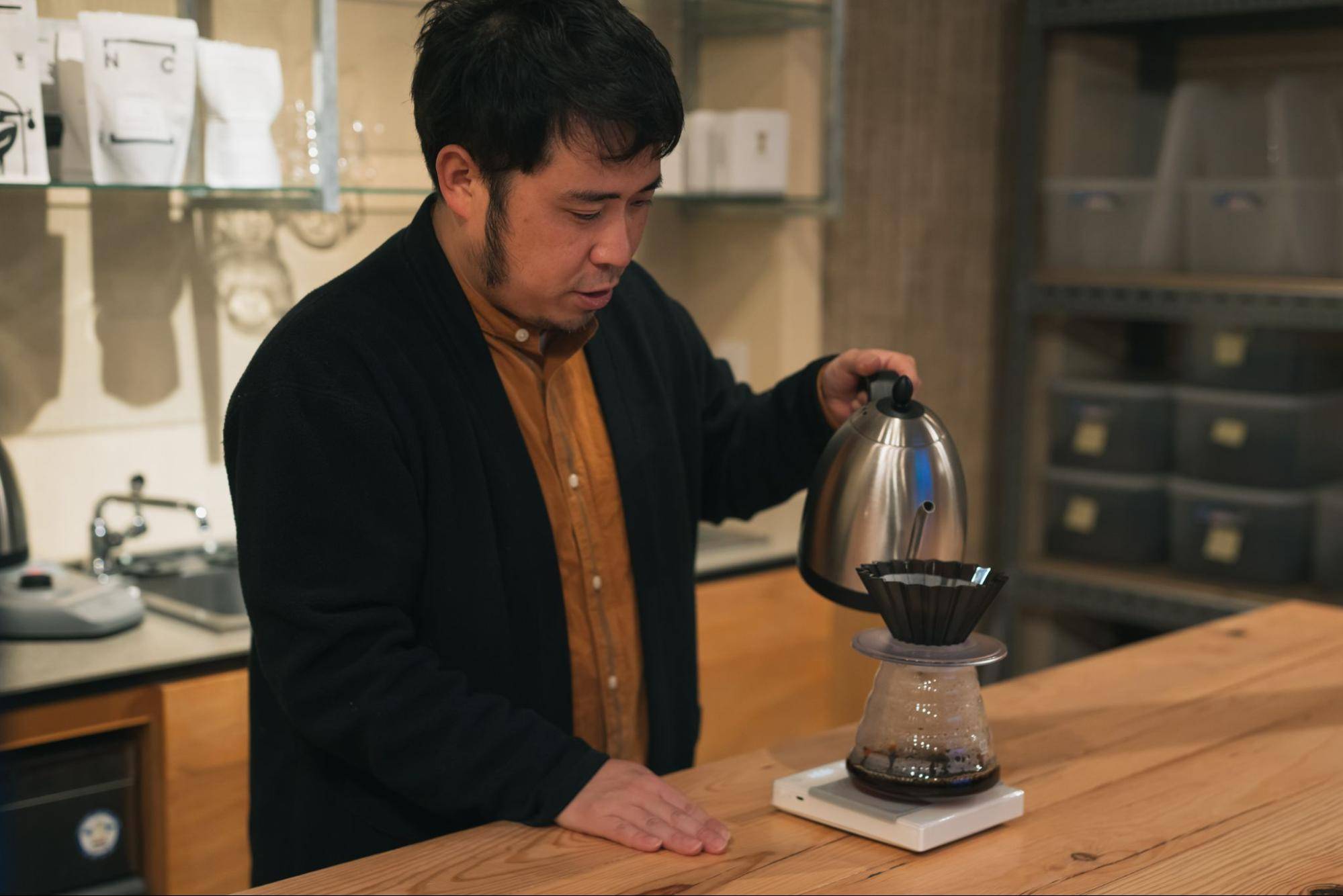 "The international players enjoyed making coffee backstage as well. Rather than being adversaries, the top-notch players interacted with each other across countries. They seemed to take pride in what they had done and looked forward to seeing who would do which blend."
Just the pure love of coffee is enough to connect with the world. Mr. Ono, who has fought in the same field, says he has "something to tell Japanese competitors.
"When you see famous overseas players, you tend to feel that they are unreachable and admired, but I don't think there is any need to be more self-conscious about it than necessary. Rather, I would like them to show the world what they think is good without hesitation or modesty. That is what I want to convey."
"Brewman Tokyo" opened in Yoyogi, Tokyo. Toward New Challenges
Now, Mr. Ono has opened a coffee shop "Brewman Tokyo" in Yoyogi, Tokyo. A new challenge is beginning to run its course.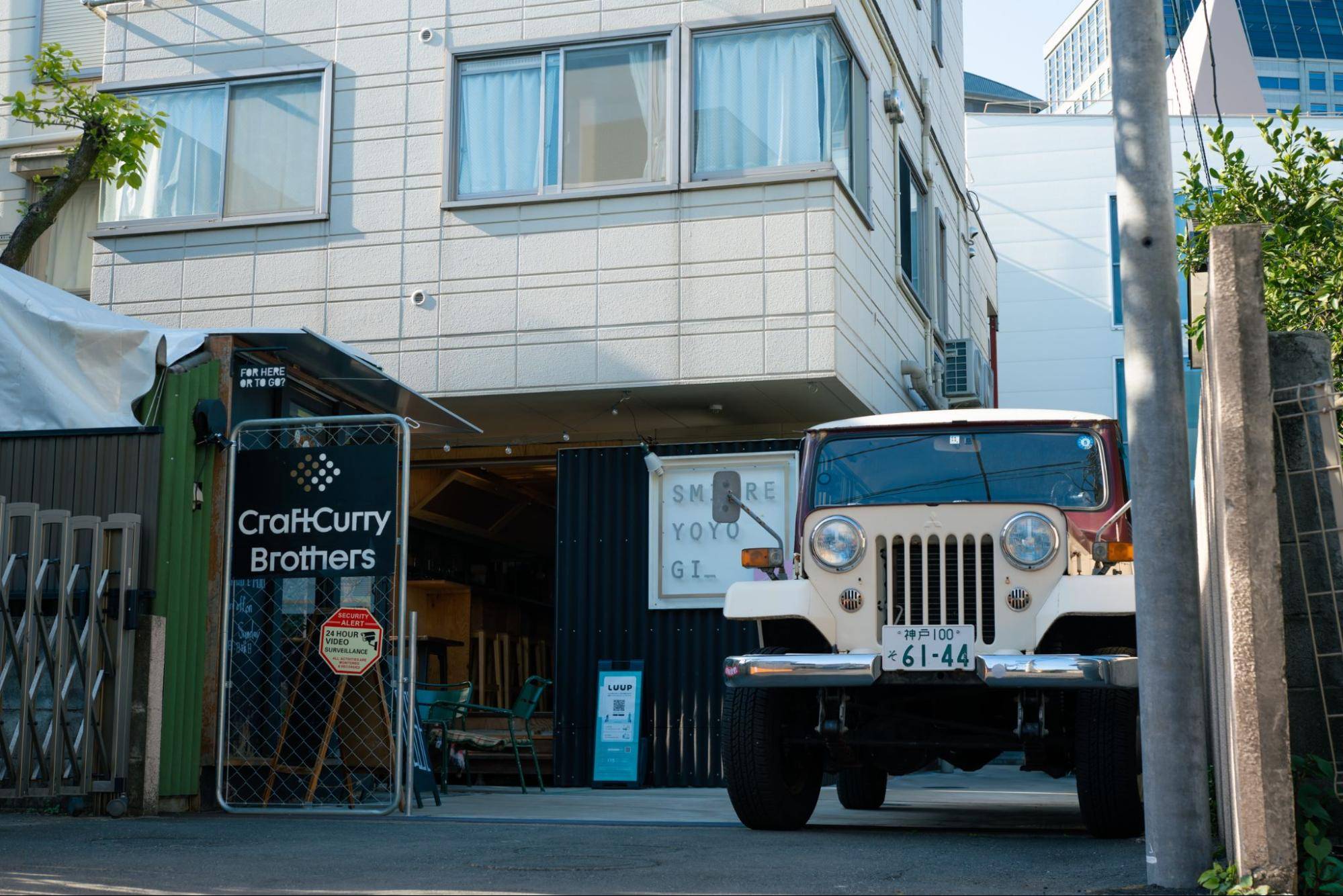 "The concept of the store is based on three words: "fun," "craftsman," and "remember. We want to be the kind of shop where you can just drop in and have the best coffee you can find. That is the kind of store I want to make."
He continues happily and as if he misses something.
"I want to embody once again the days I spent in Melbourne, where coffee was the most fun. I also have this feeling. Everything was fresh and shocking back then, and I hope to bring that experience to our customers this time."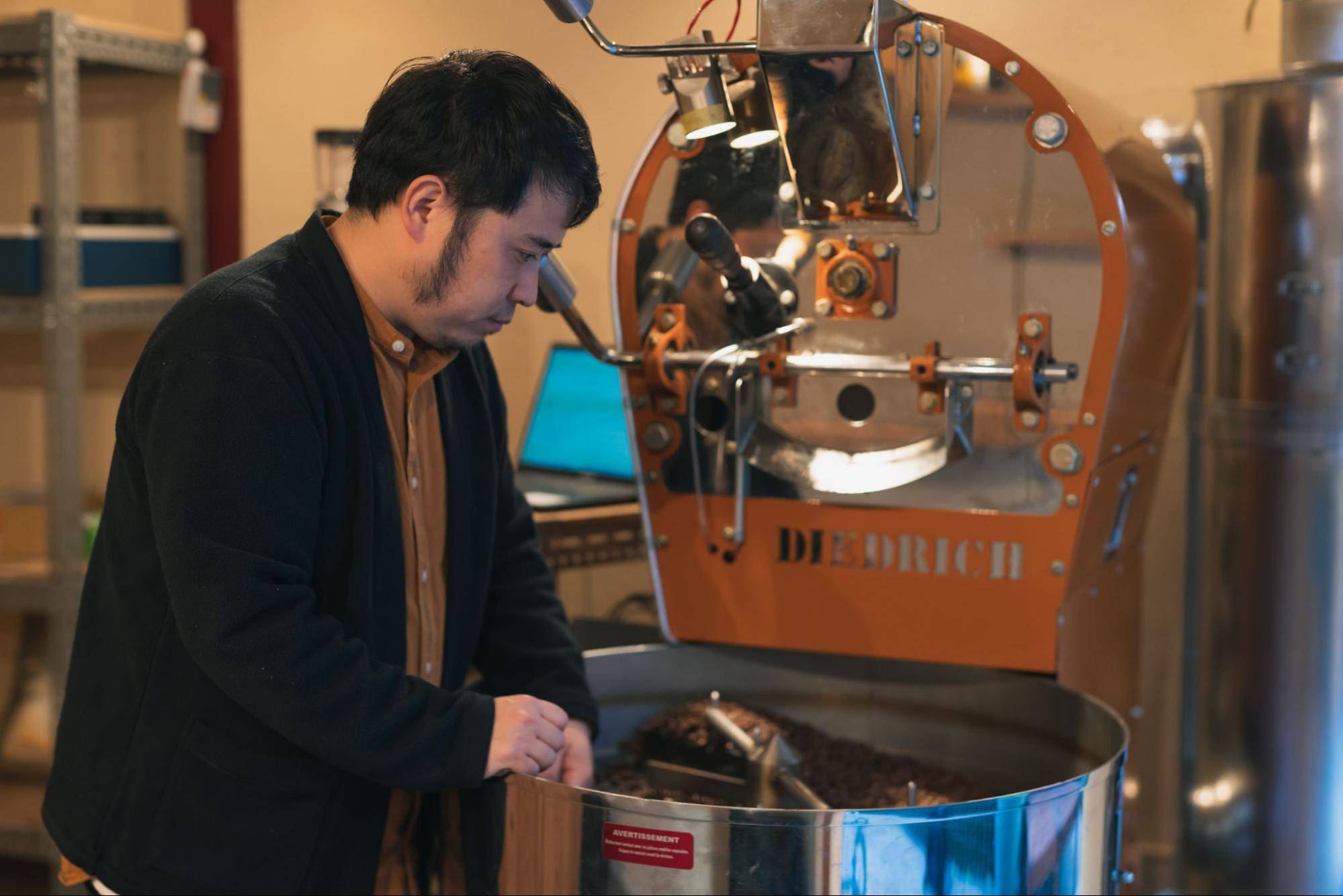 I just happened to get a roasting machine, so at the Brewman Tokyo, I'm going to try doing it myself, from the beans up. It's my first time, so I'm making a lot of mistakes. I am still learning. I want to pursue delicious coffee through repeated trial and error.
To create the ideal taste, he wants to stand in the shop and brew each cup of coffee. To achieve this, himself stands in the store and brews each cup of coffee.
"I think people tend to be a bit intimidated when I say that I won a tournament or became a champion. But I think my strength is that I can easily get along with anyone, because of my character. I think it would be great if I could stand at the front of the line, listening to customers' stories and explaining the coffee as I make it."
"I love making coffee. I am more than happy when people say, Oh, it tastes so good."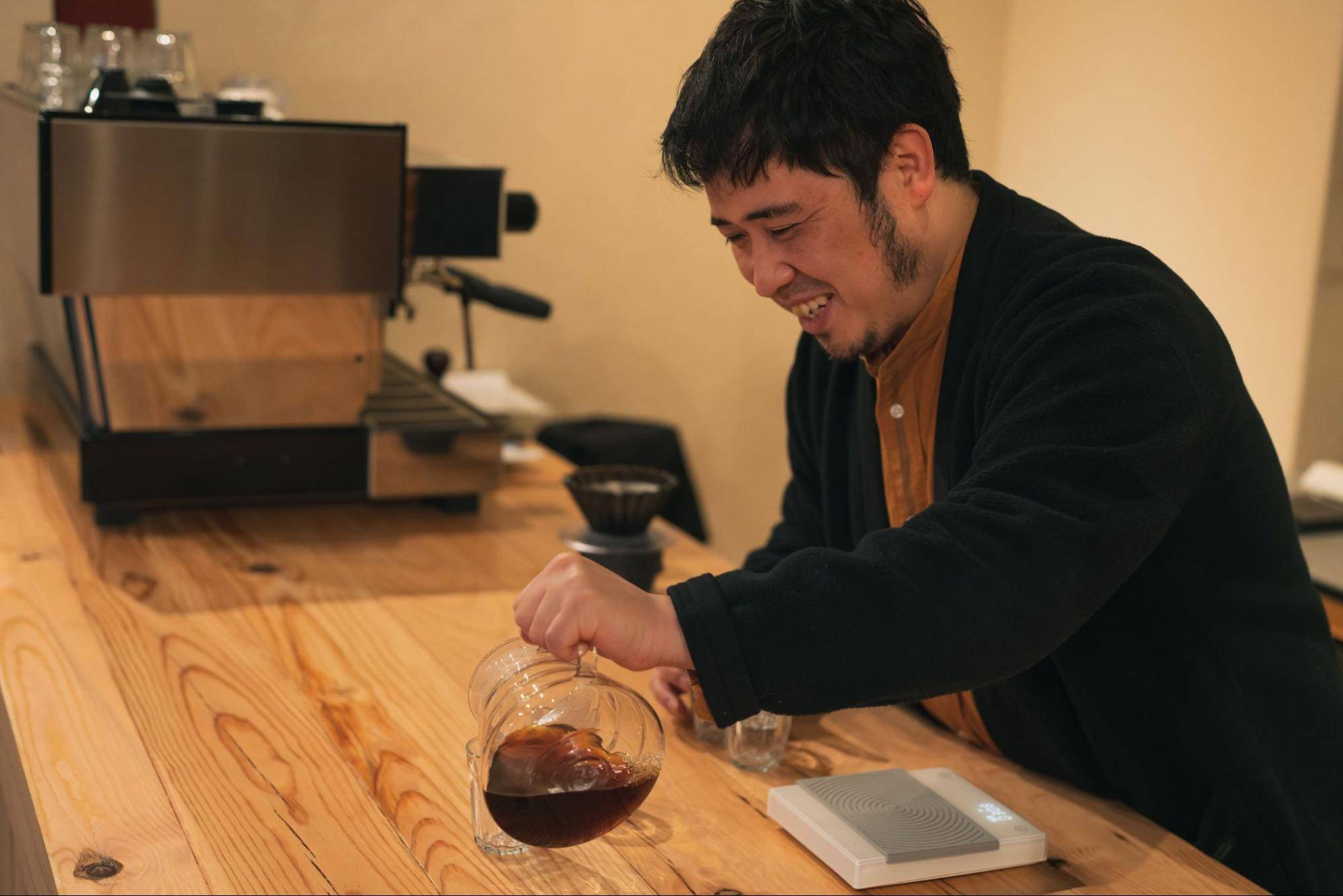 Mr. Ono says he wants to be a familiar presence for coffee drinkers. Finally, when we asked him about his future plans, he shared his thoughts on his hometown of Tohoku.
"Eventually, I would like to give back to Tohoku, where I was born and raised. It would be ideal if I could open a store there. I would be happy if I could use my experience to share the fun of coffee with young people and people who are interested in coffee, even if just a little."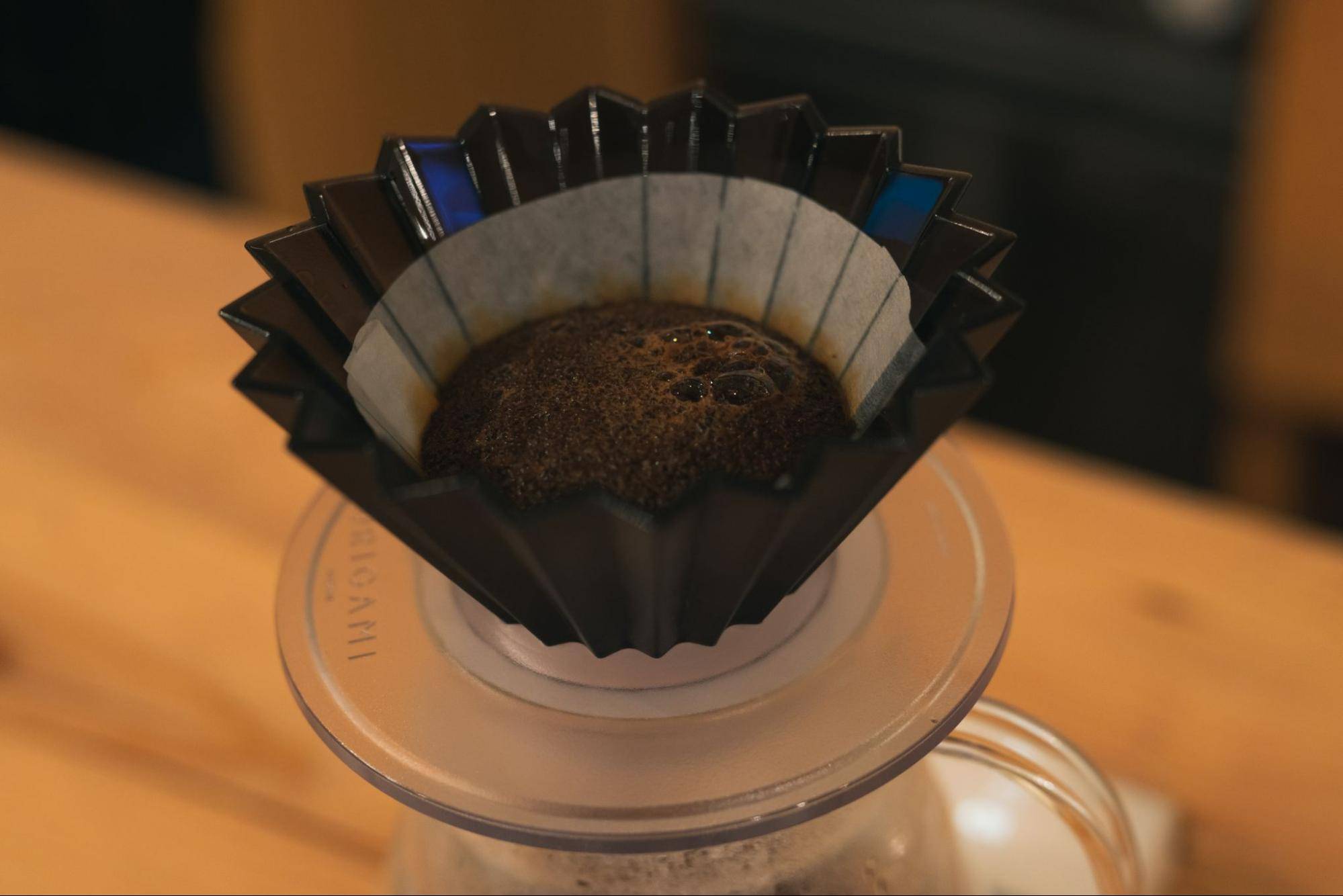 Owner, Barista / Mr. Hikaru Ono
I want to make the brand "FARO" spread its wings in the coffee industry. The story of a café in the port town of Yokosuka, filled with owner Kaori Tanabe's way of life
"A unique and moving experience" for you, all over the world.