The supreme cupping spoon
that unleashes the barista's senses
[ What is the sensory series? ]
This series is for professionals who always aim for the best cup.By eliminating decoration and playful elements and pursuing functionality first, we aimed to create a tool that maximizes the barista's "sensory". This series is suitable not only for baristas' daily work, but also for special situations such as competitions.
The supreme cupping spoon that unleashes the barista's senses
In cupping, multiple items such as the sweetness, sourness, bitterness, aroma, and aftertaste of the coffee are comprehensively judged. At that time, what baristas want most from cupping spoons is "elimination of superfluous information". Concentrate all your nerves and evaluate the coffee in front of you. No excessive design is needed at that moment. It does not impede the barista's senses, rather it unleashes them. ORIGAMI aimed for such a supreme cupping spoon.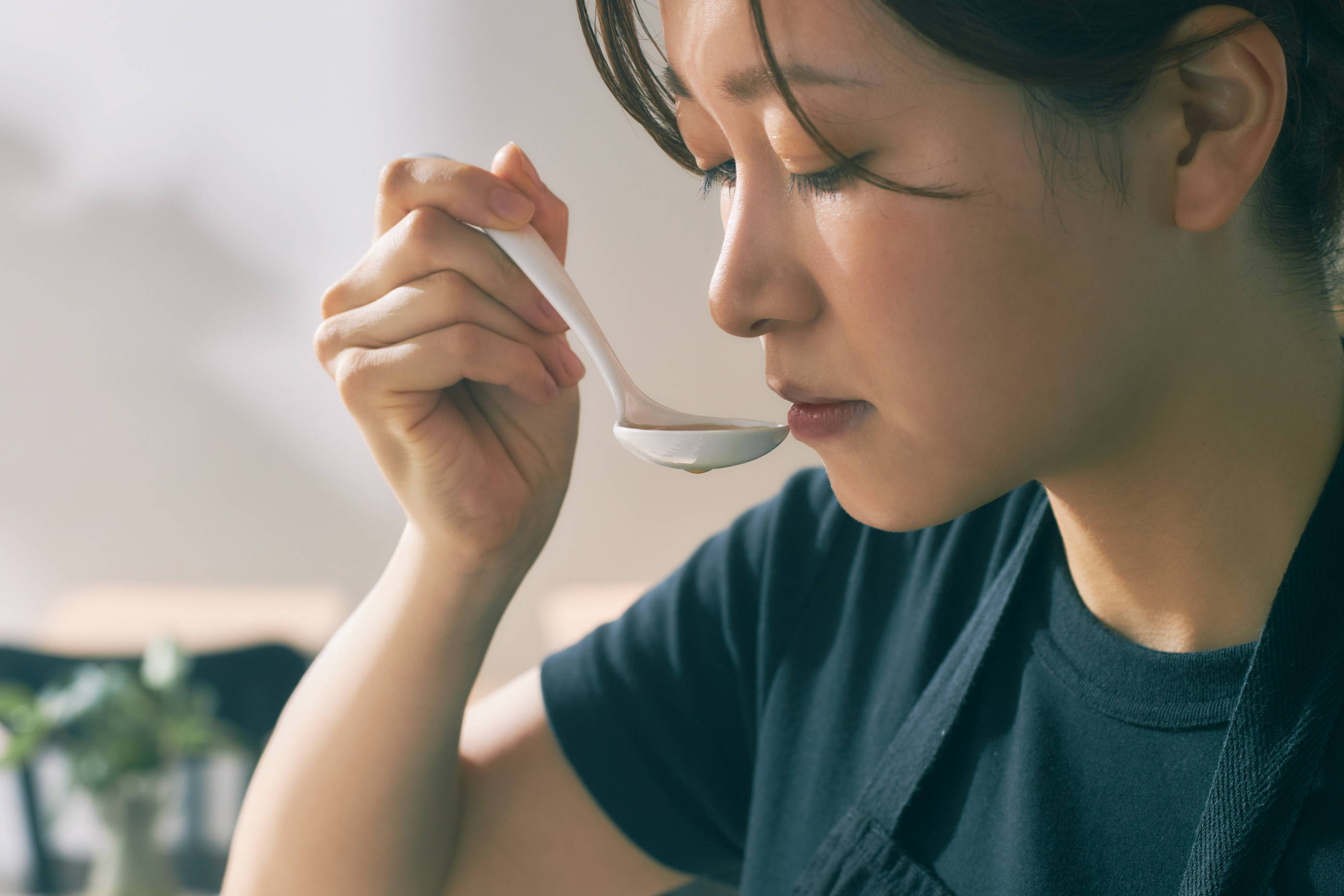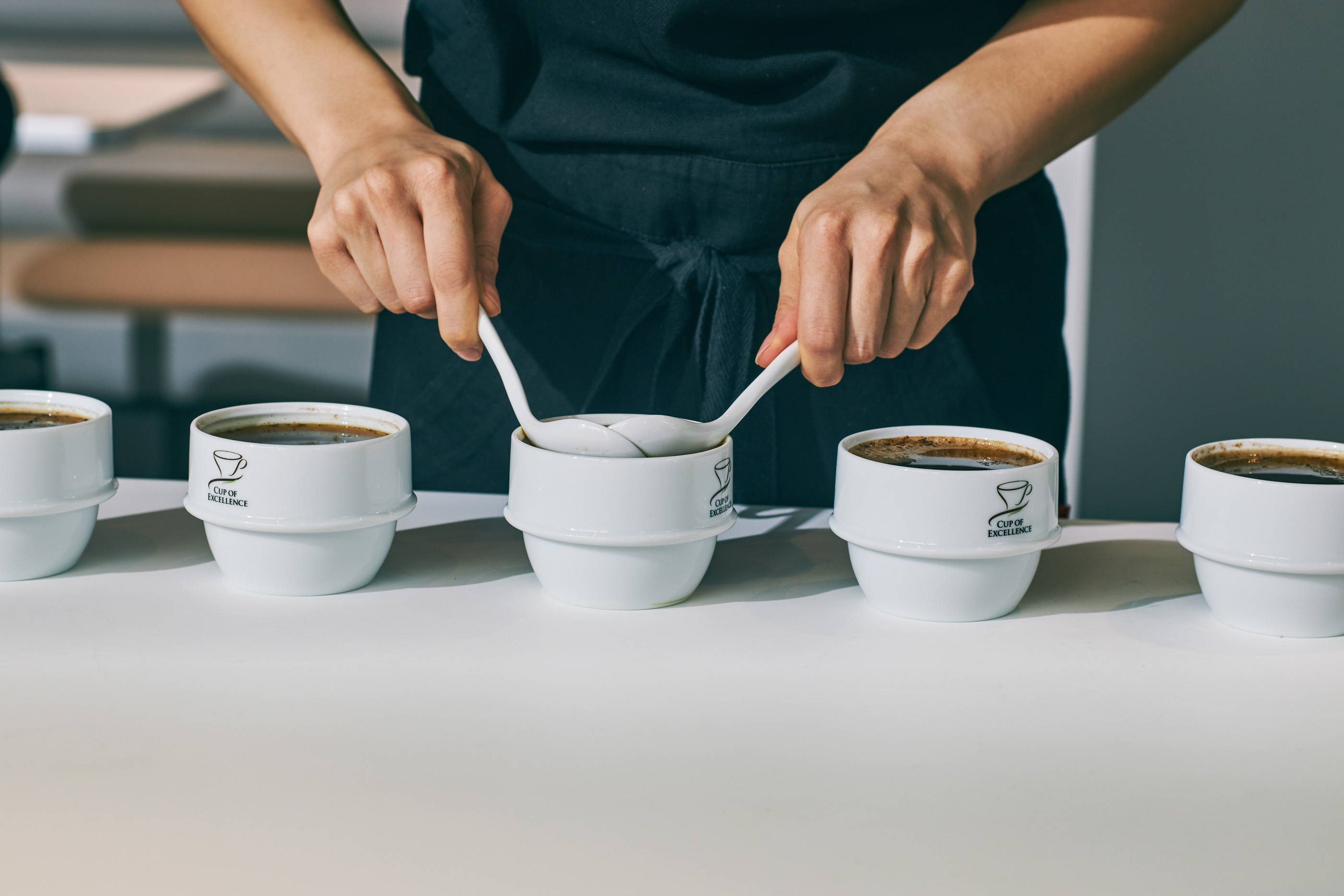 By using the same material as the cup, the error in mouth feel is minimized.
Taste is an extremely delicate thing that is also influenced by the material of the tableware that touches the mouth. By using the same porcelain material as the cup when cupping, you can judge the taste of coffee more purely while keeping the feel of the cup as it is.
Maximize the accuracy of cupping
with a well-calculated shape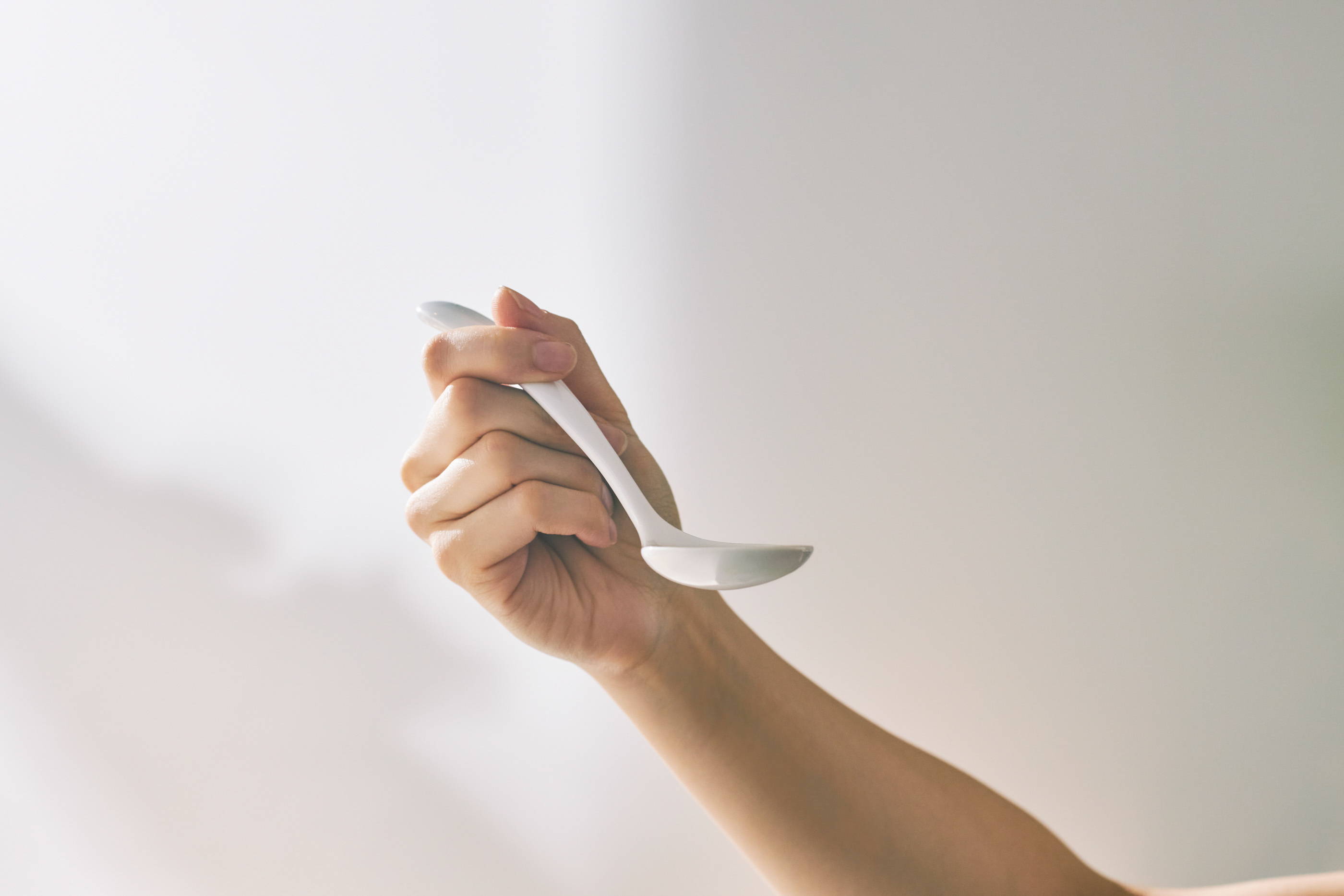 OVAL HANDLE THAT FITS YOUR HAND LIKE IT STICKS
In order to support free cupping, ORIGAMI's cupping spoon has an elliptical cross section. Combined with the smooth texture of ceramics, it feels like it will stick to your fingers. It can be held without applying force, so the handle is less likely to get tired. In addition, the exquisite size does not matter the size of the barista's hands.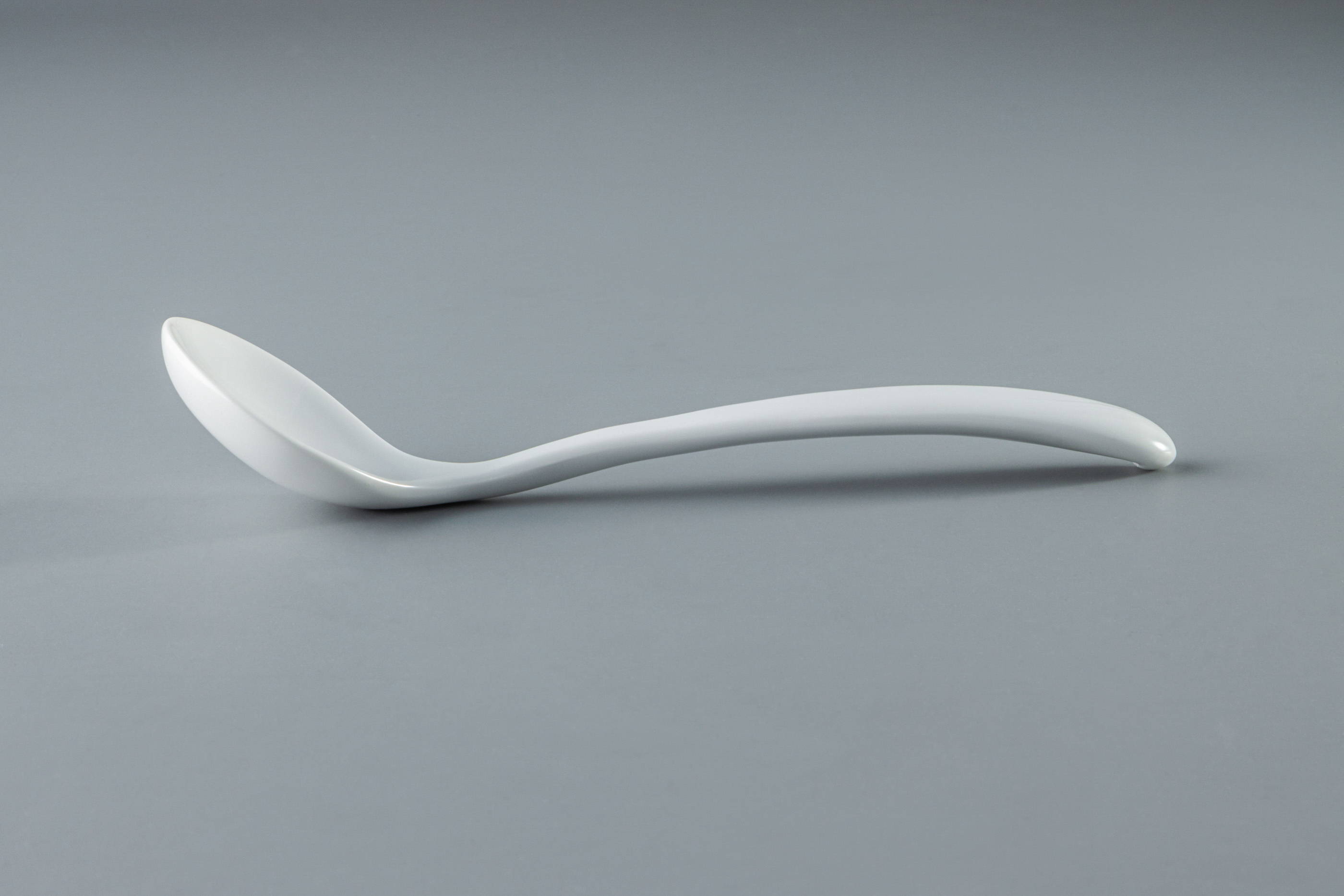 SHAPED TO PREVENT INTERFERENCE WITH THE CUP

The sound of the spoon hitting the cup during cupping can cause noise when multiple spoons are being used, and can also cause damage. The spoon does not interfere with the cup and enables speedy cupping. The end result of trial and error was a shape with a larger angle than a typical spoon. A unique style like a soup ladle supports stress-free cupping.
allow you to focus on taste and smell
Two simple colors that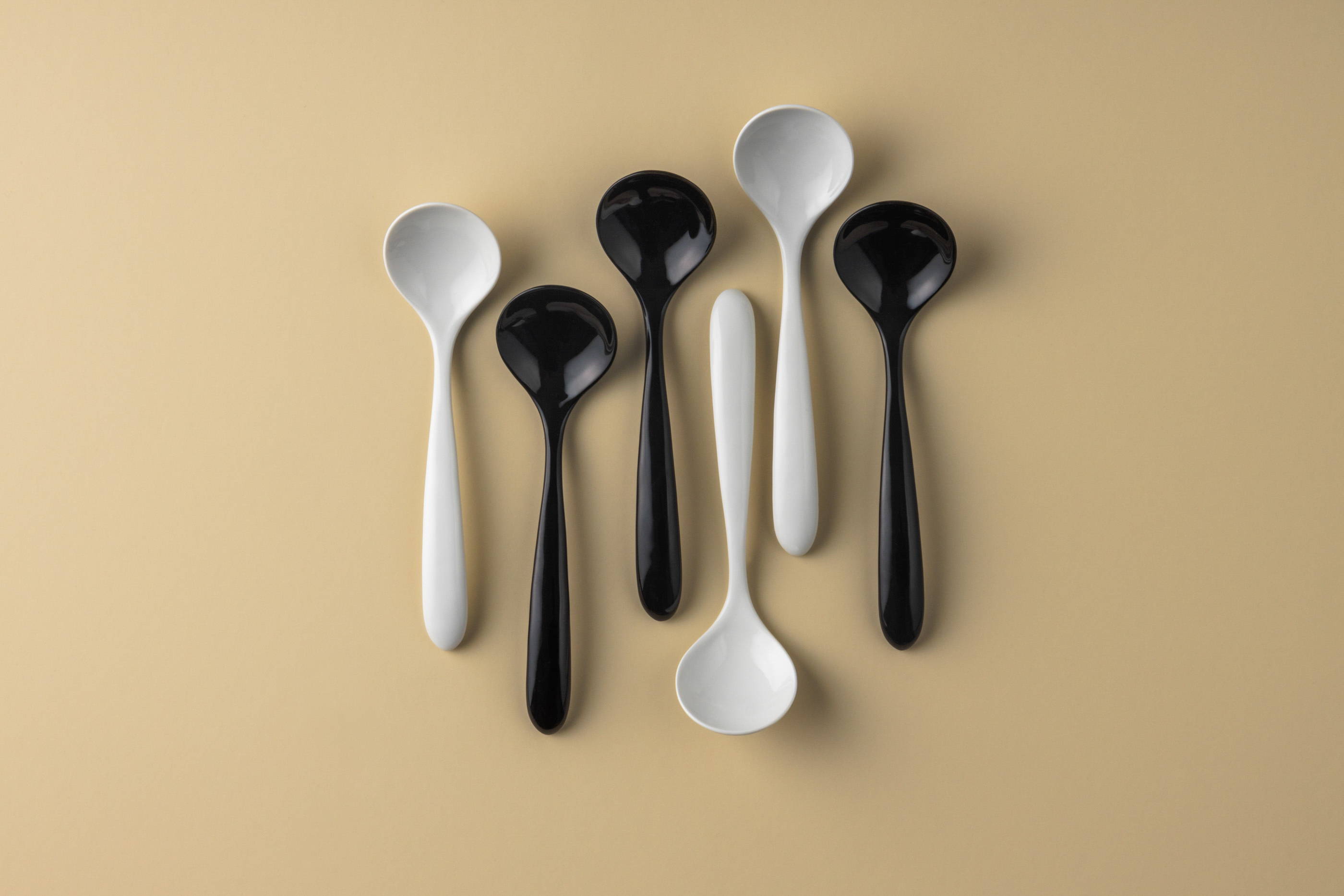 Available in 2 colors, black and white. White for those who want to comprehensively taste the color of the liquid. Black for those who prefer a more blind tasting experience. Please choose according to your purpose and preference.
Choose the ultimate spoon as your partner
for supporting high-precision cupping.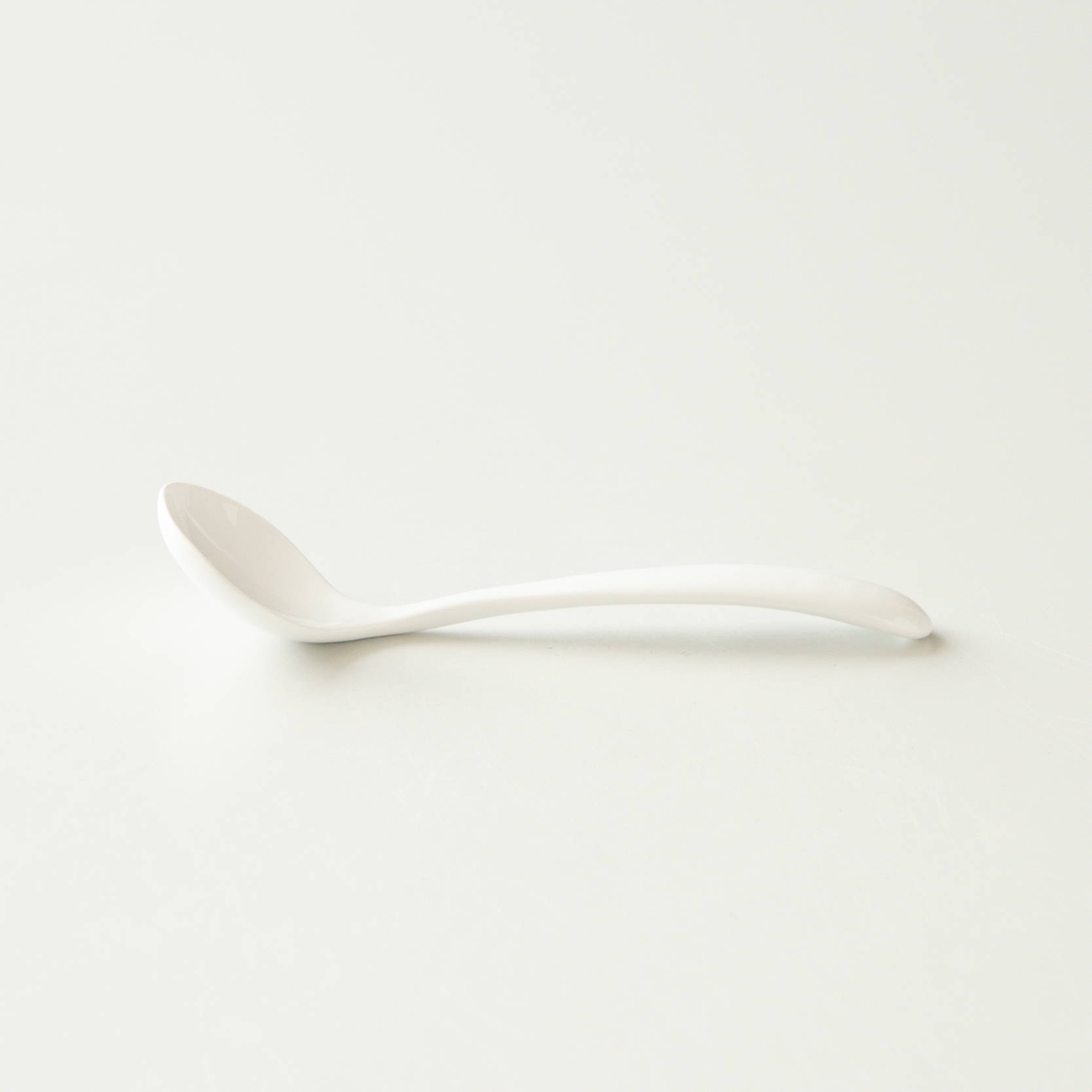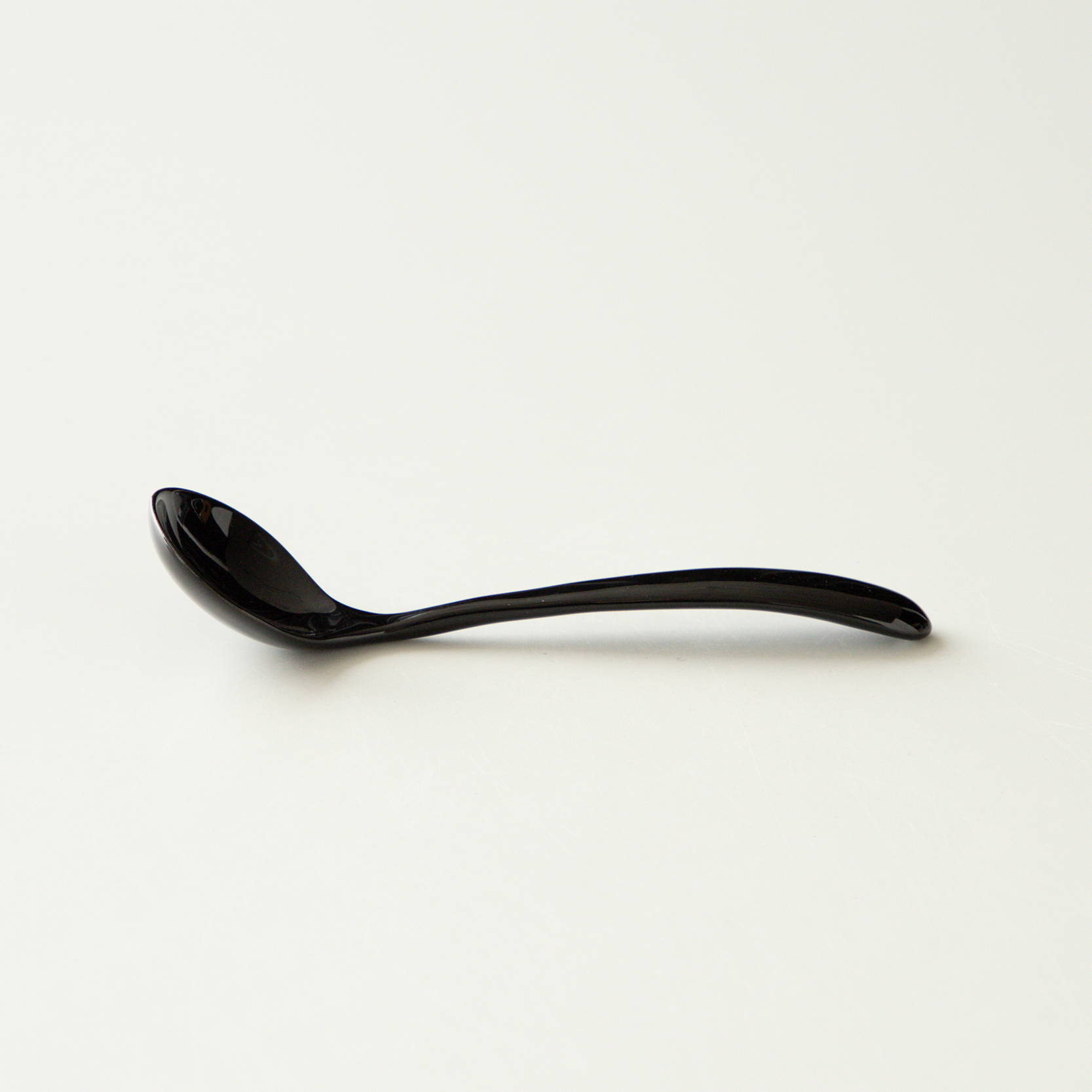 Porcelain / Dishwasher safe
L170 (handle length 130) x W45 mm