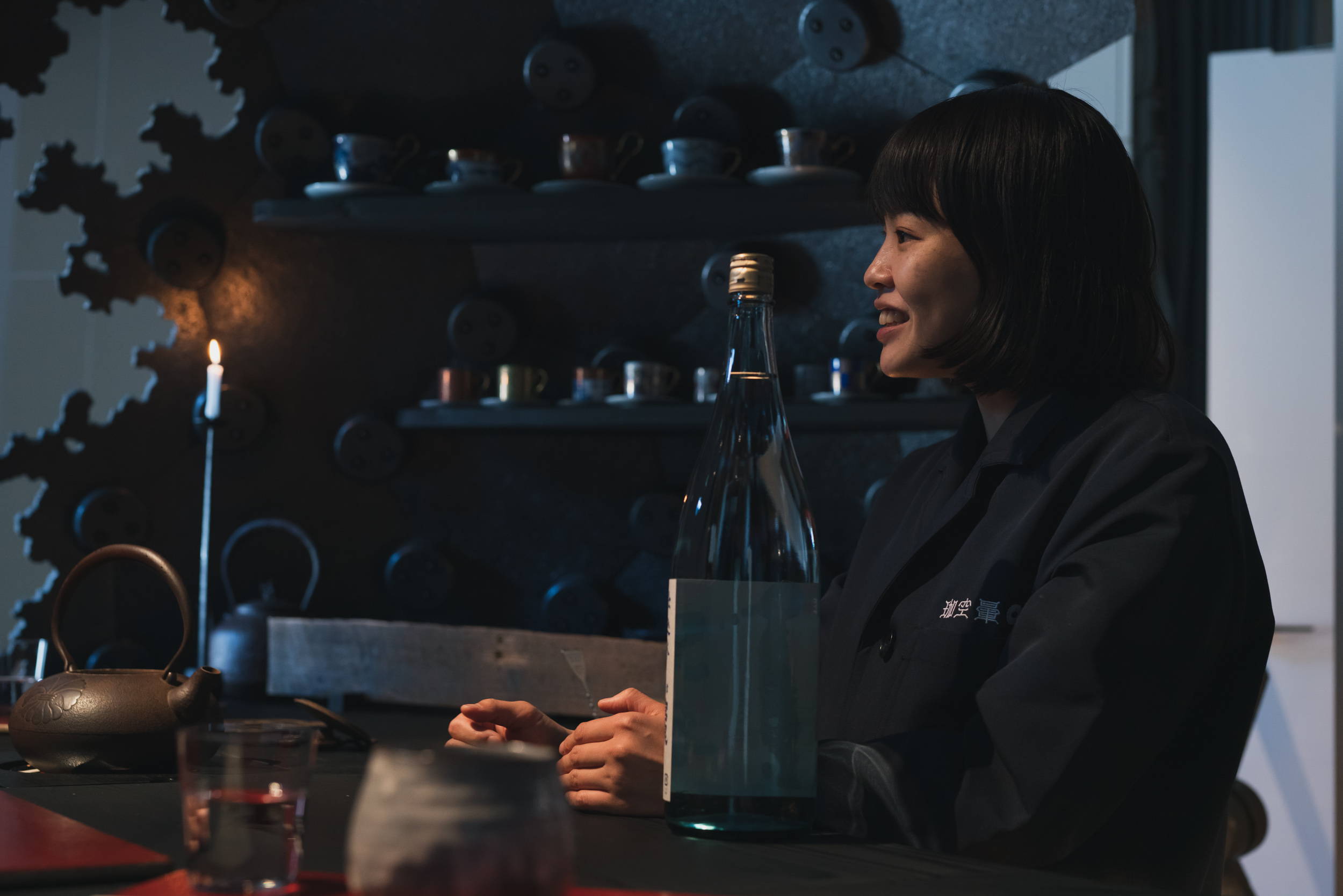 "A unique and moving experience" for you, all over the world. Miki Suzuki, barista at Cokuun
Miki Suzuki, barista at Cokuun
Once you step inside the flickering candle-lit restaurant, it is like a different world.
An interesting space with only four seats, resembling a tea room.
The flavour of rare coffee beans from all over the world.
The texture of coffee brewed with water from a sake brewery that has never been opened to the public.
The leisurely flow of time as you listen to the sound of each drop.
This is the coffee bar Cokuun, where you can experience a full course of coffee using traditional Japanese crafts, ingredients that can only be tasted in Japan, and sake. It is a secret space that is not open to the public, although reservations are required and the location is in Tokyo.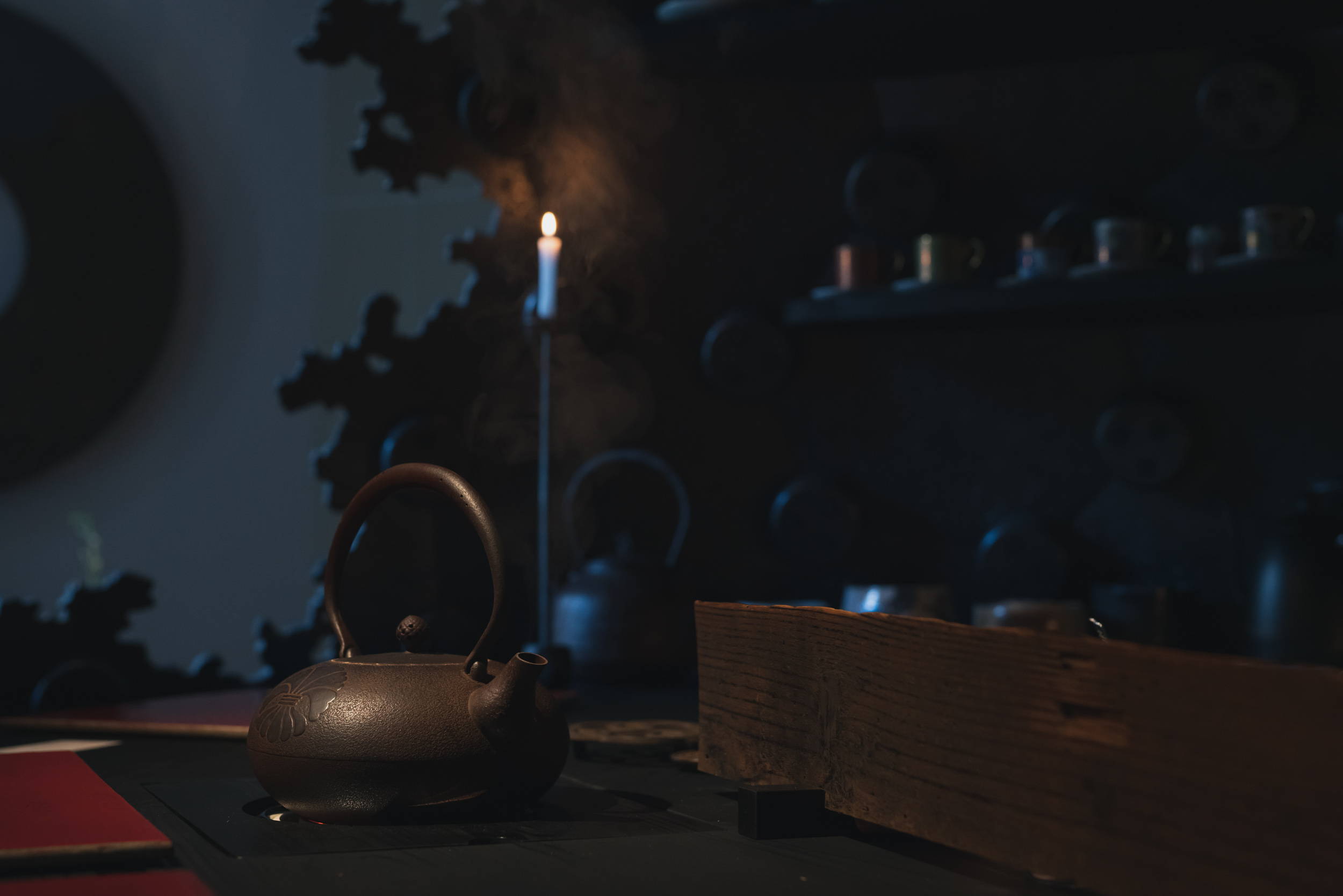 Miki Suzuki, a barista at Cokuun, welcomes us with a soft smile behind the door. She is a world-class barista, having won the Japan Barista Championship three times for the first time in Japan's history and was runner-up at the World Barista Championship 2017.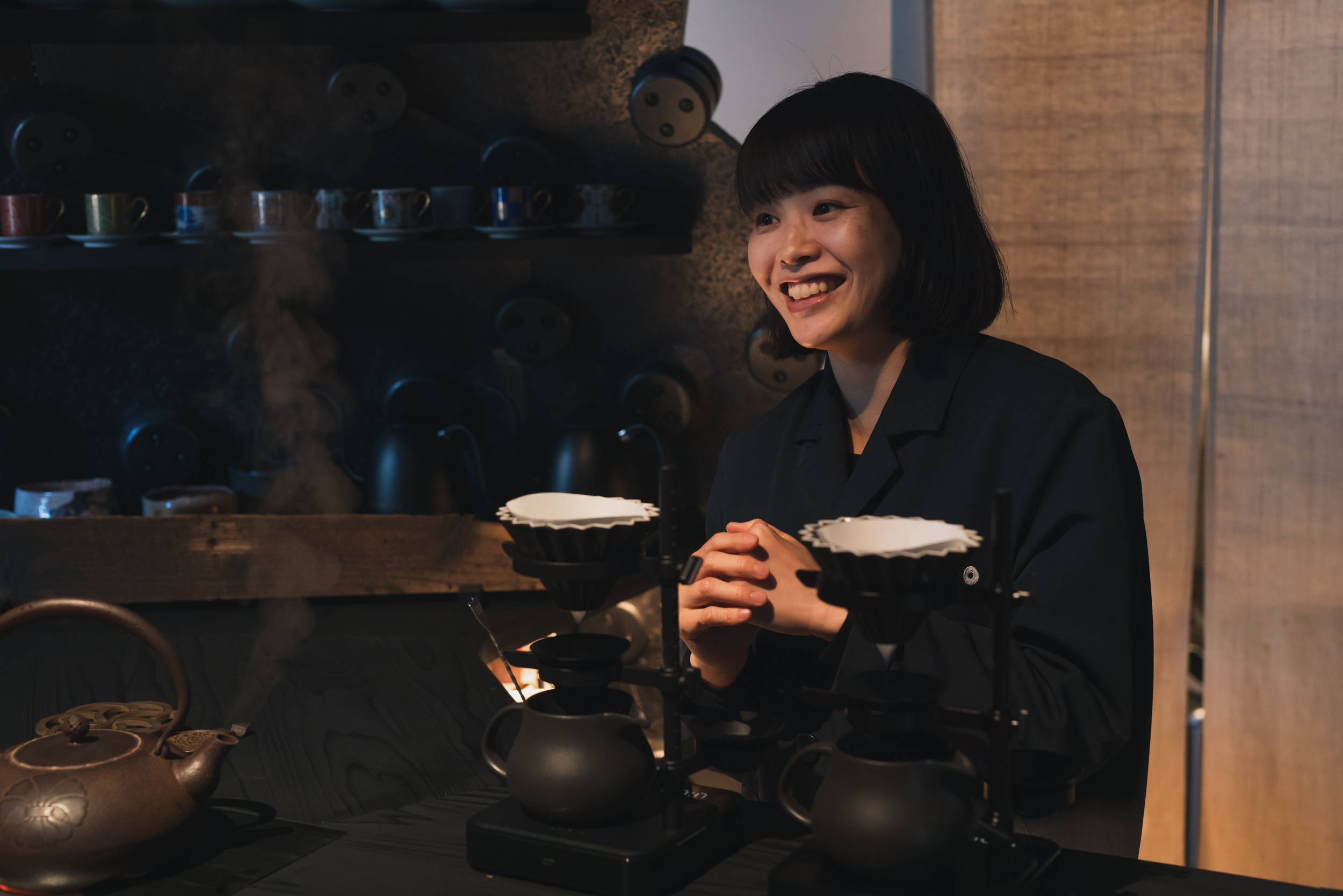 What is the worldview that you want to embody and the thoughts that you want to cherish at Cokuun? And what kind of "experience" do you want to deliver through coffee? We spoke to her while tasting a full-course meal that can only be experienced here in the world.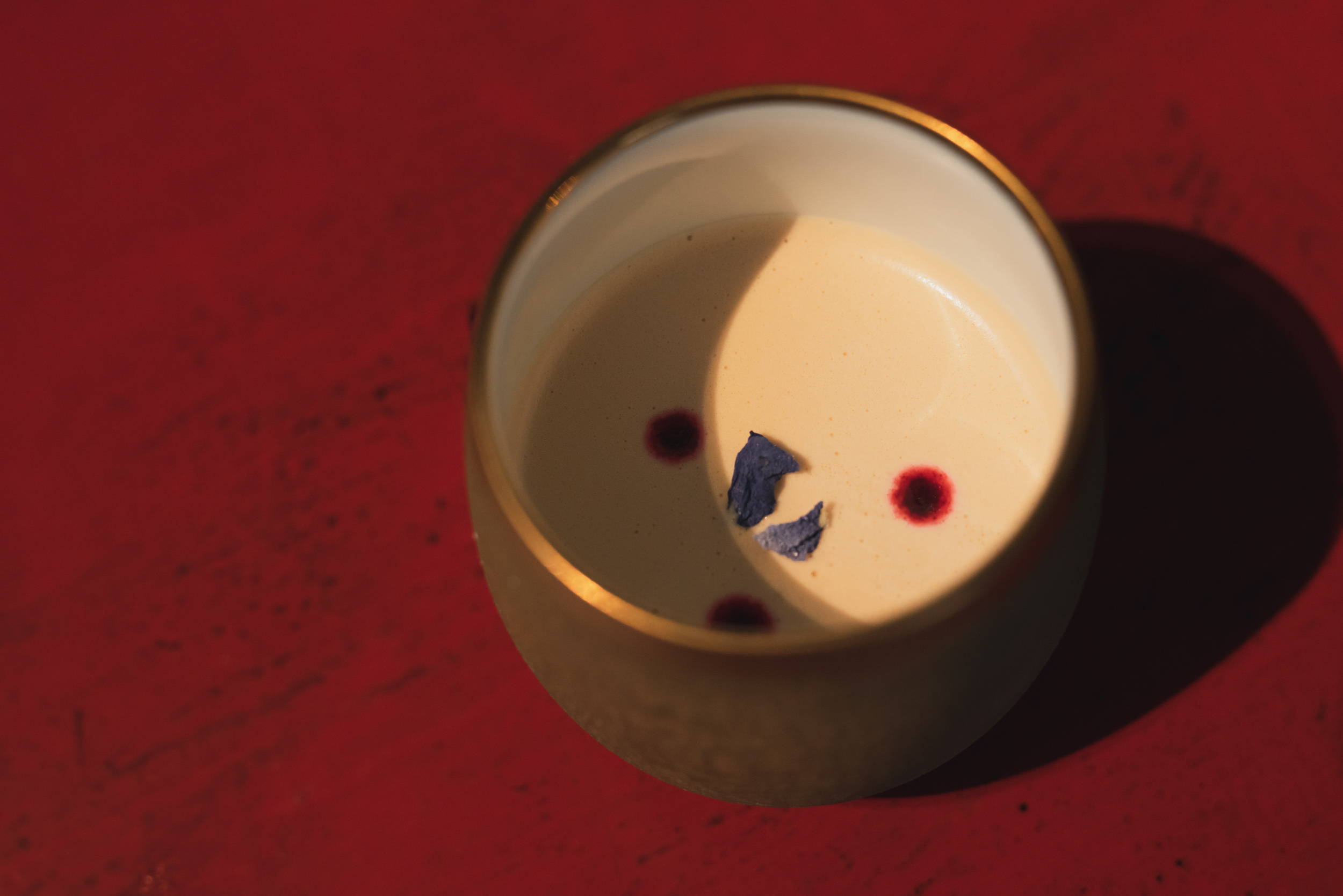 A special cup of coffee at Cokuun, an "experience" for all five senses.
─── First of all, could you tell us about the background and concept behind the establishment of 'Cokuun'?
Ms Suzuki: This is a coffee bar created by barista Hidenori Izaki, and is open by reservation only. The first Asian to win the World Barista Championship, Izaki has been consulting and educating people about coffee in more than 30 countries, and is committed to thoroughly pursuing added value.
"Just like a chef who serves great ingredients with the best culinary skills, space and service, I want to bring you a full coffee experience that can only be found here in the world."
"I would like people to experience the traditional crafts that represent Japan and the food and drink that can only be tasted in Japan, re-edited through Izaki's filter as a unique genre called The zen of coffee".
It was with this in mind that 'Cokuun' was born.
Just like a bartender making cocktails. The full course lasts about an hour and a half, with four different drinks made from a rare coffee, only a few kilos of which are available in the world, and a concoction of Japanese agricultural products.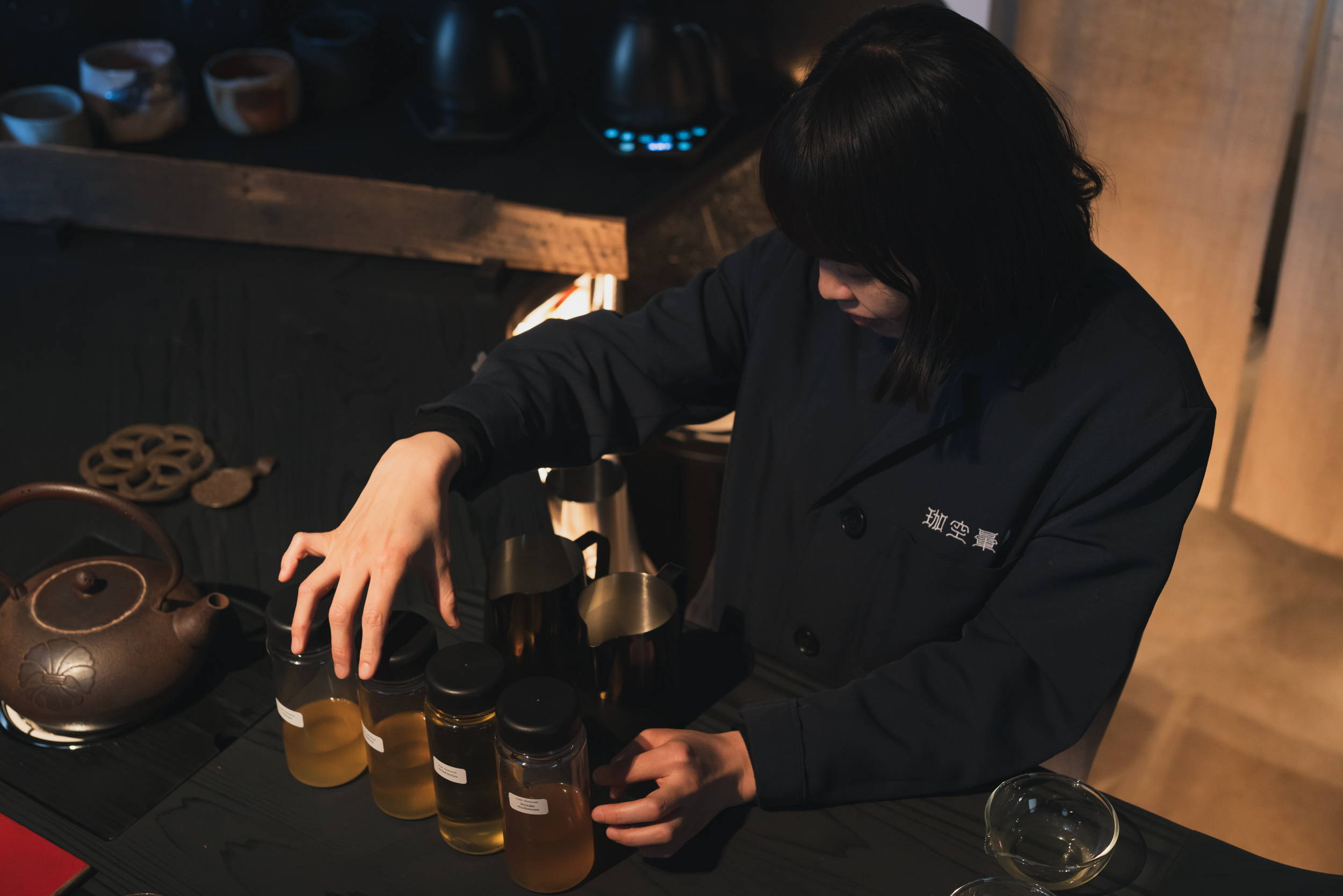 ──You are committed to creating 'experiences' that can only be had at 'Cokuun', which are not available anywhere else.
Ms Suzuki: Yes, that's right. I have a strong desire to raise the value of a cup of coffee. In general coffee shops, there are often no seats due to overcrowding, or they have the same kind of interior. That's not necessarily bad, but when I thought about what is a true 'speciality coffee', I wanted to express something more special in our shop. That was the space of the tearoom, the Zen elements, and the creation of a shop that incorporates uniquely Japanese culture and ingredients.
Enjoying the "margins" of the relationships that have been created precisely because of the present moment.
──── We would very much like to hear about your specific concerns.
Ms Suzuki: One thing is 'water'. What is the best water for coffee? In my search for the best water for coffee, I compared water by looking at its softness, hardness and composition. That's how I arrived at "brewery water". Currently, we use sake brewing water as the water that brings out the best flavour of coffee.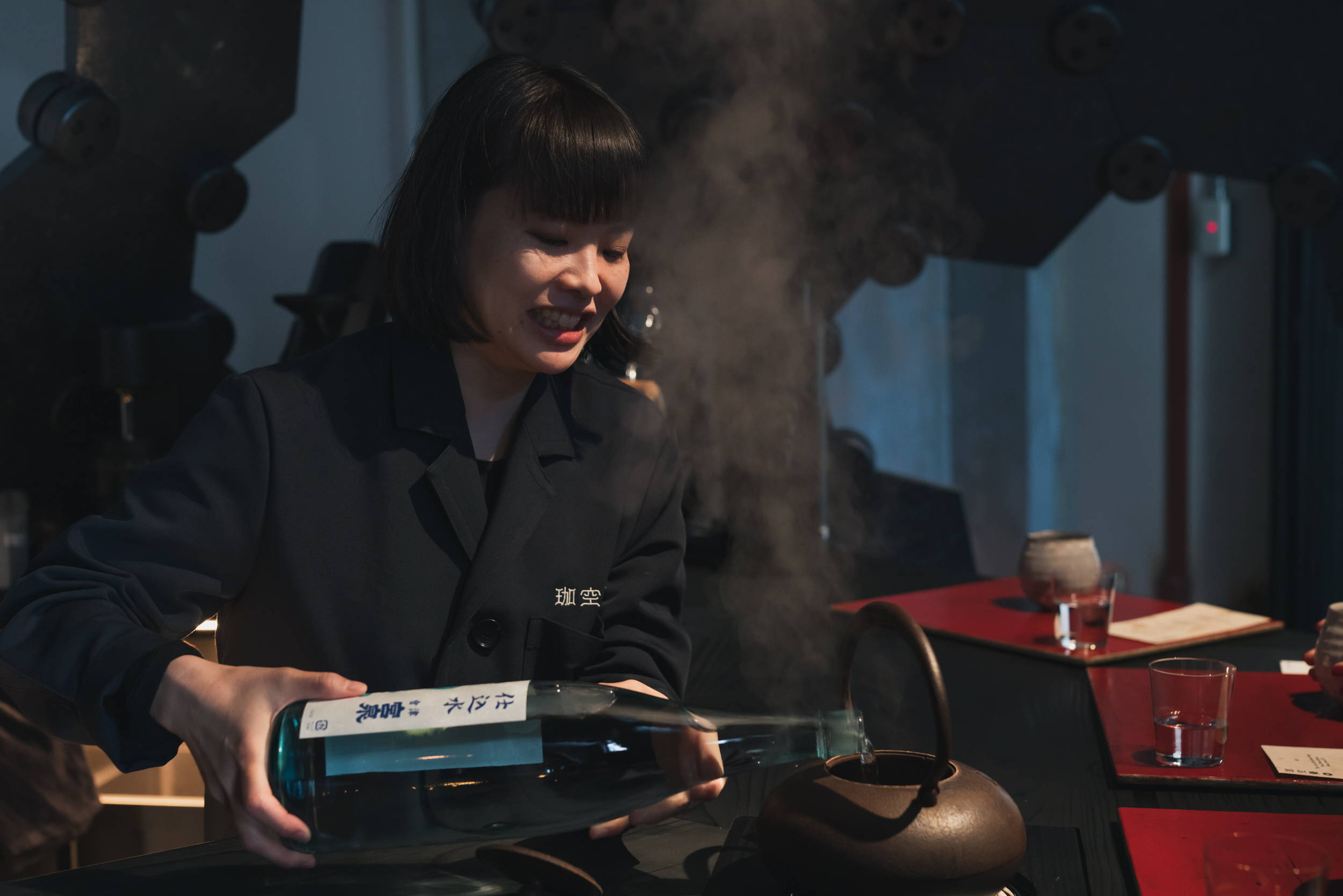 In the first place, I think the feeling of being able to turn on the tap and drink water from the tap, and the feeling of 'water tastes good', is very Japanese. It represents the ultimate drink that makes full use of a wonderful Japanese resource.
──── Is a great deal of care put into each and every coffee brewing vessel?
Ms Suzuki: Yes. We deal in all traditional Japanese crafts. They are handmade by artists, so each one has a different shape, colour and texture. We would be happy if you could enjoy these differences too.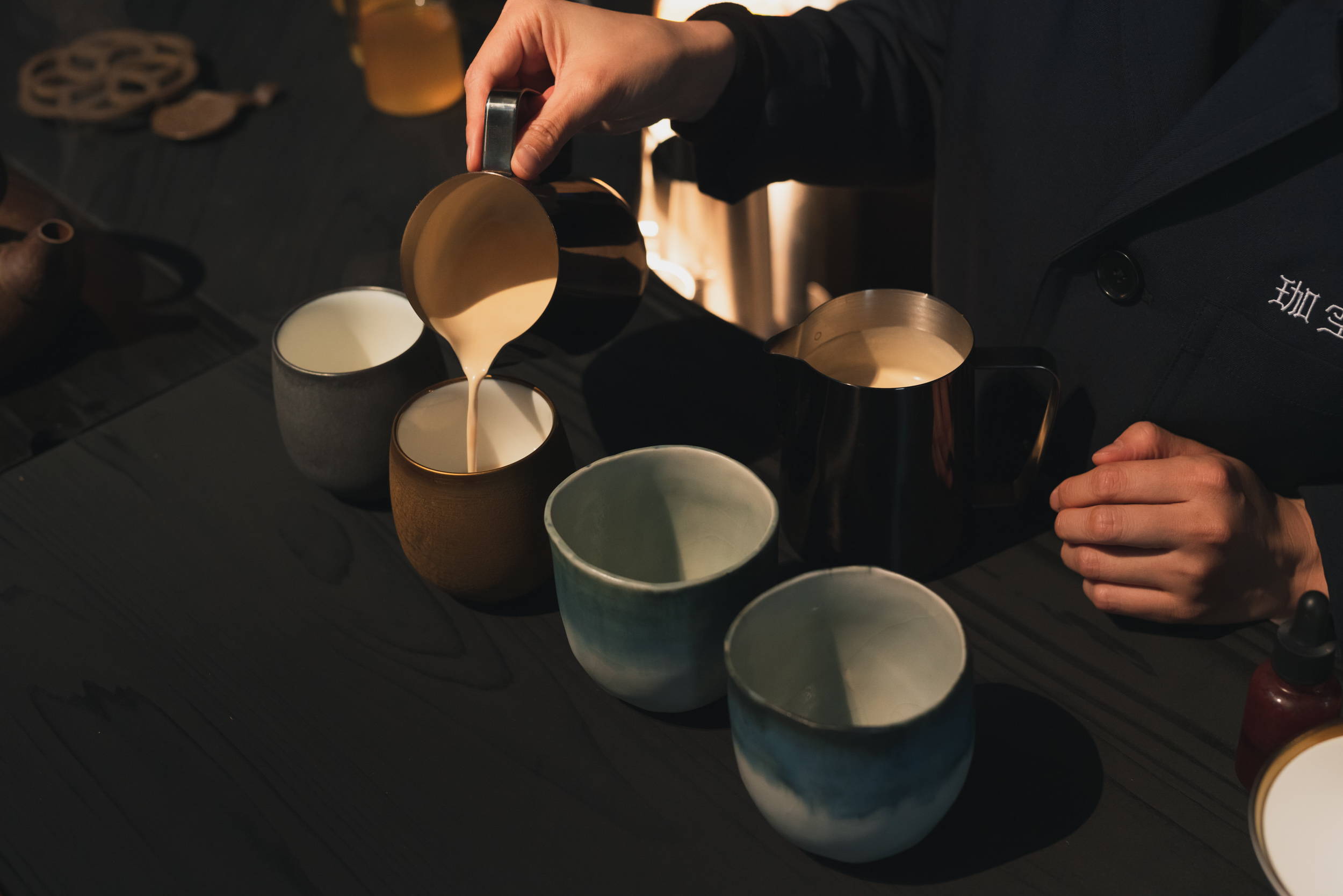 The concept of savouring such 'blank spaces' is also common to the creation of the space. The restaurant is modeled after a tea-ceremony room, with only four seats. Sometimes we have four people who come alone, and sometimes we have overseas visitors from all over the world. Even in the same space, the atmosphere and feeling of the place changes depending on who spends time there.
Even though I myself serve the same drink every time, I experience something completely different depending on the guests who attend. The best part of the "Cokuun" experience is that you can have conversations and relationships that can only happen at that time, in that place, and with that group of people.
──── It is a unique space that can only be created because of Cokuun''.
Ms Suzuki: When I see people connecting with each other through a cup of coffee, I am reminded of the appeal of the job of a barista. The participants also come from various backgrounds, so there is a lot for us to learn from them.
I was amazed to see how passionate they are about drinking good coffee at home! I was also surprised by the wealth of knowledge of some gourmets who have been drinking all kinds of coffees from all over the world. Standing at the counter, I realise that coffee has become a universal language and a bridge between many countries.
I want to try again where I am not at the top.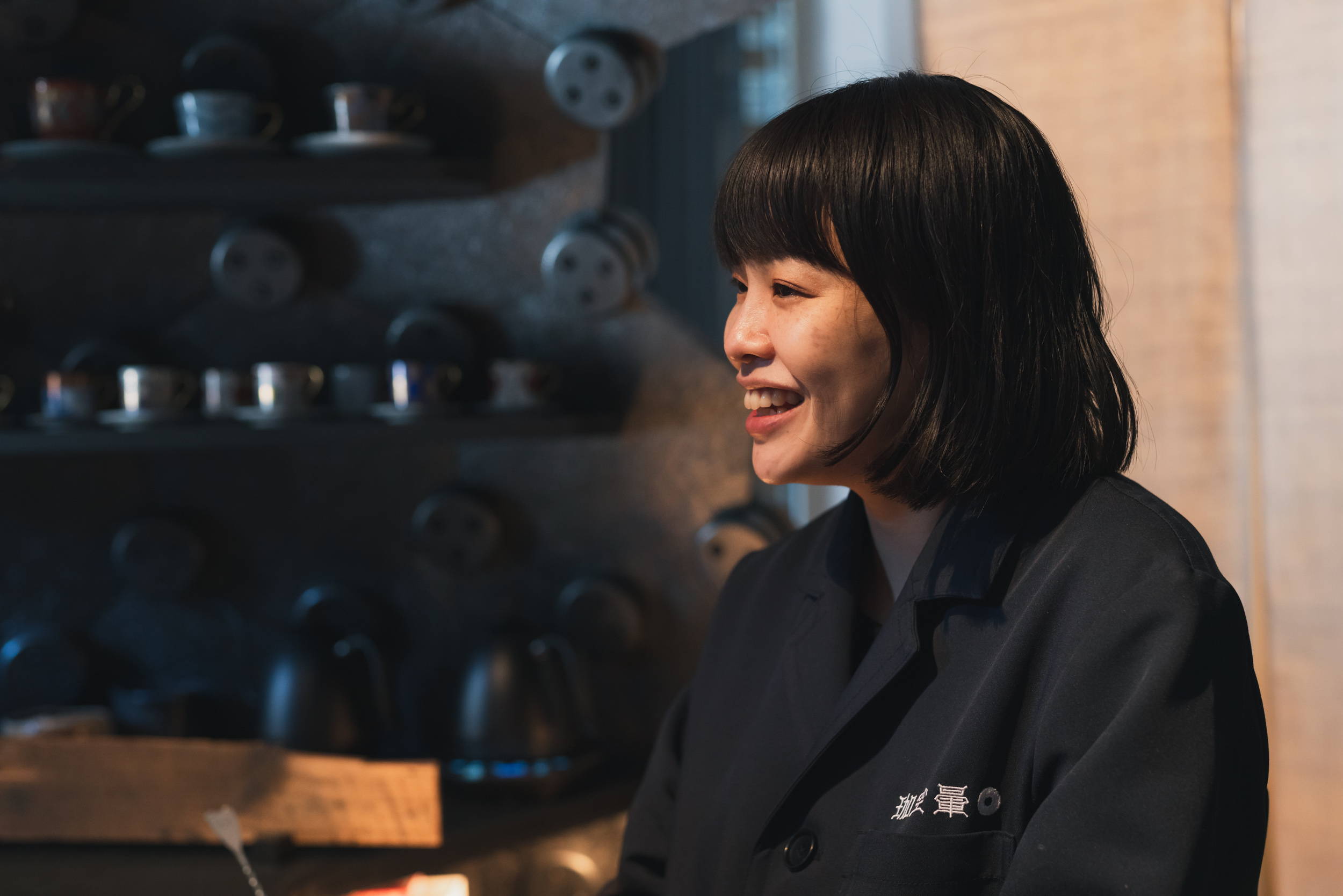 ──── We can see that yourself enjoys being a barista very much.
Ms Suzuki: Thank you very much. Originally, I was aiming for the title by participating in more and more competitions, or working for many years in a coffee shop that provided established service in a certain way, which is a different direction from "Cokuun".
That is why I won the Japan Barista Championship three times and was runner-up at the World Barista Championship 2017. I was honing my skills and aiming for the highest level. Looking back, Izaki and I had friendly competition with each other in competitions, and I was very grateful to have been given the opportunity to work as a top barista at the café where I worked for 14 and a half years.
But suddenly, before I turned 40, I got scared. I thought, "If I stay in the same place forever, I'll never be able to start something new." That's why I wanted to go somewhere where I wasn't the best.This is how I chose 'Cokuun' as the stage for our new challenge, leaving our familiar surroundings.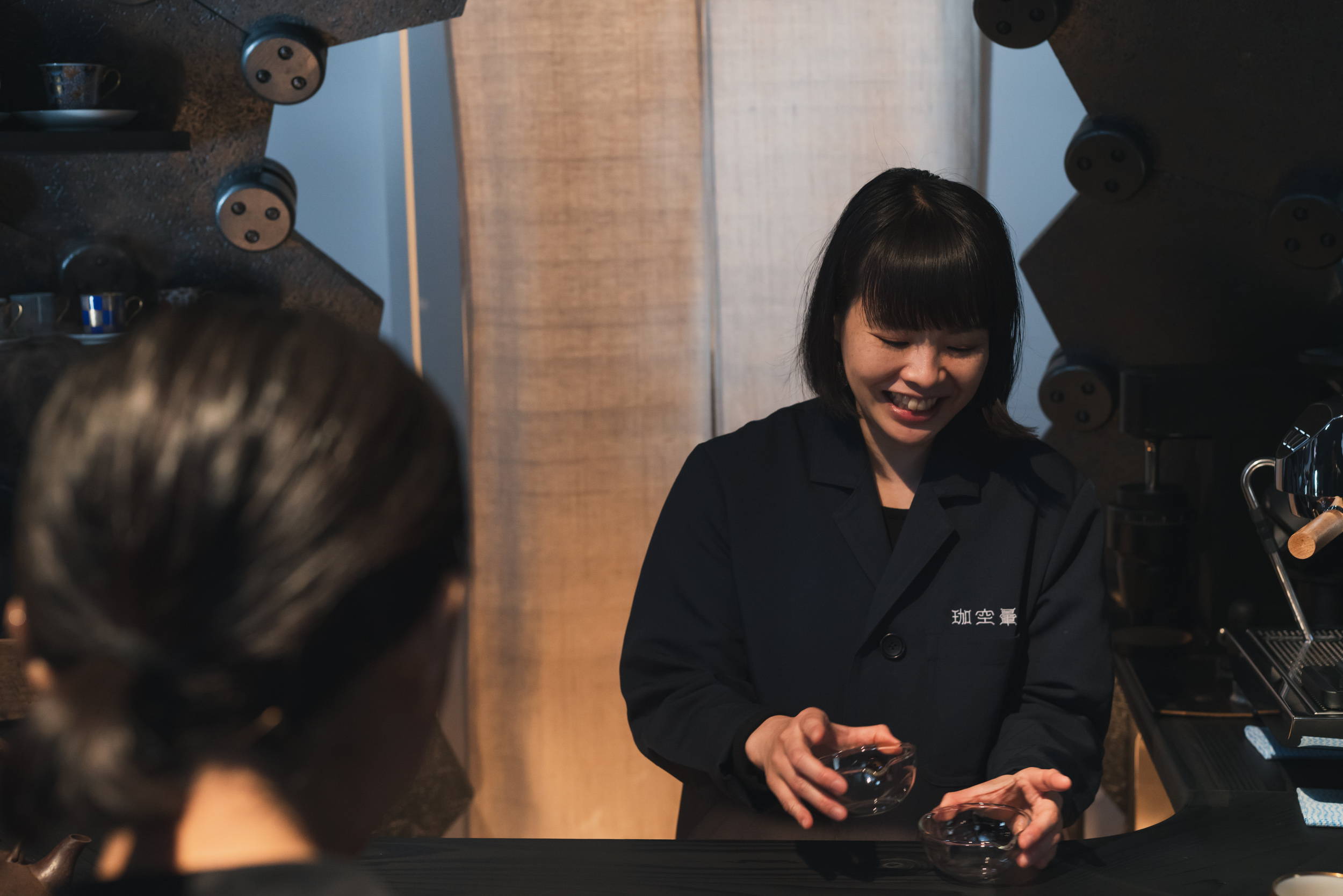 ────You have mastered the top of your field, but you still chose to take on the challenge of a new location.
Ms Suzuki: I always want to know and be able to do new things! and even as I get older, my passion and inquisitiveness for coffee never ceases.
I also lost my mother early in life, so I think the value that "the time to do what you want to do in life may be surprisingly short" has always been in my mind. life is short. you only live once. I want to challenge myself to do what I want to do while I can.
You can't find a coffee experience like that anywhere else in the world at Cokuun.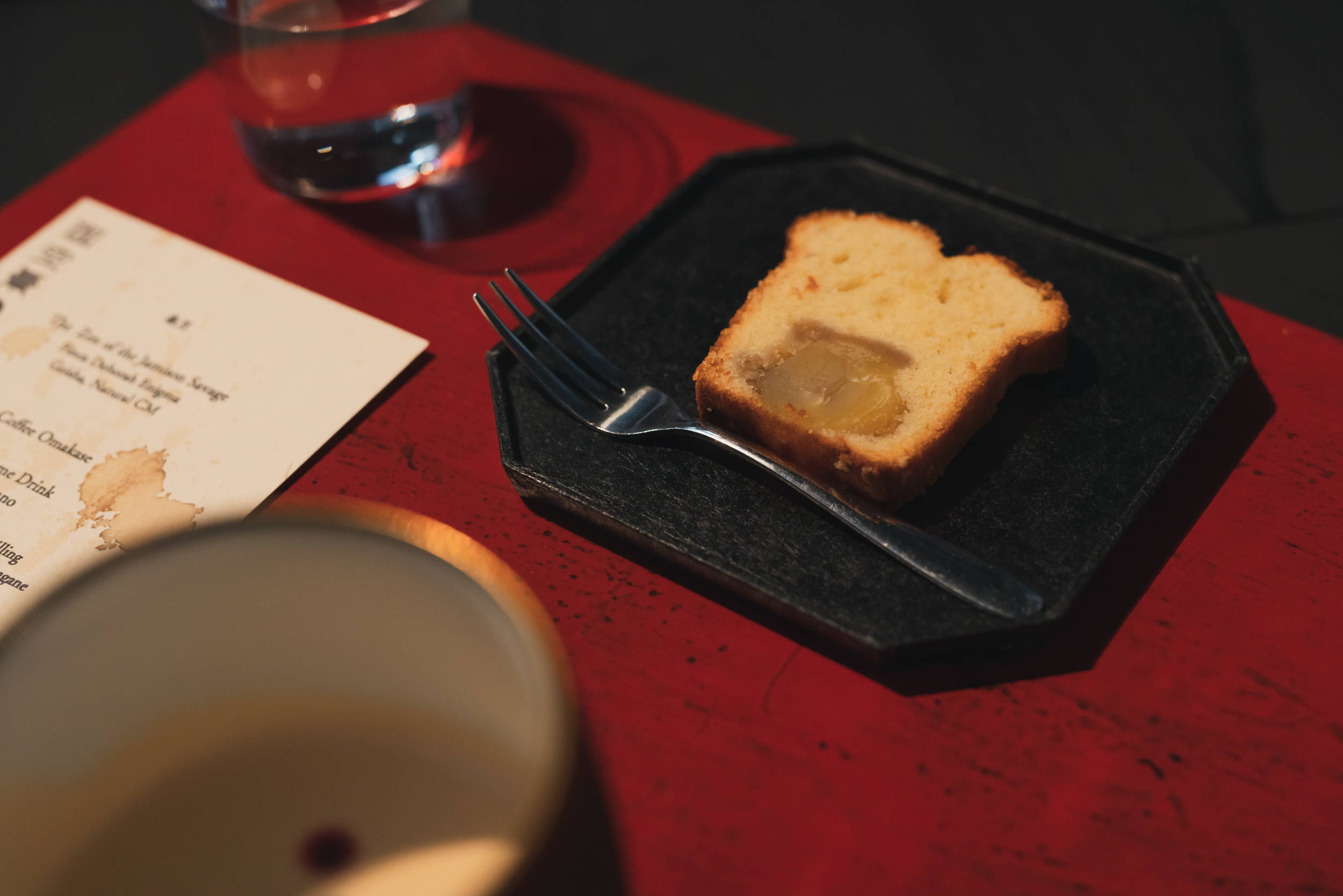 ─── Finally, please tell us about your future challenges as a barista at Cokuun!
Ms Suzuki: Nowadays, you can drink delicious specialty coffee wherever you go in the world's most famous cities. That is why, at "Cokuun, we want you to taste "coffee that you can only experience here, no matter where you look in the world", with ingredients, space, vessels and water unique to Japan ...... We want to offer you a coffee experience that can only be found here, no matter where you look in the world.
Many visitors come from overseas, and I think that the memories of their travels are particularly memorable: encounters with people and experiences that make you feel the sincerity of the people you meet. That's why we cherish each and every encounter, and put our heart and soul into each and every cup. We will continue to deliver the unique and moving experiences that only "Cokuun" can provide to people all over the world.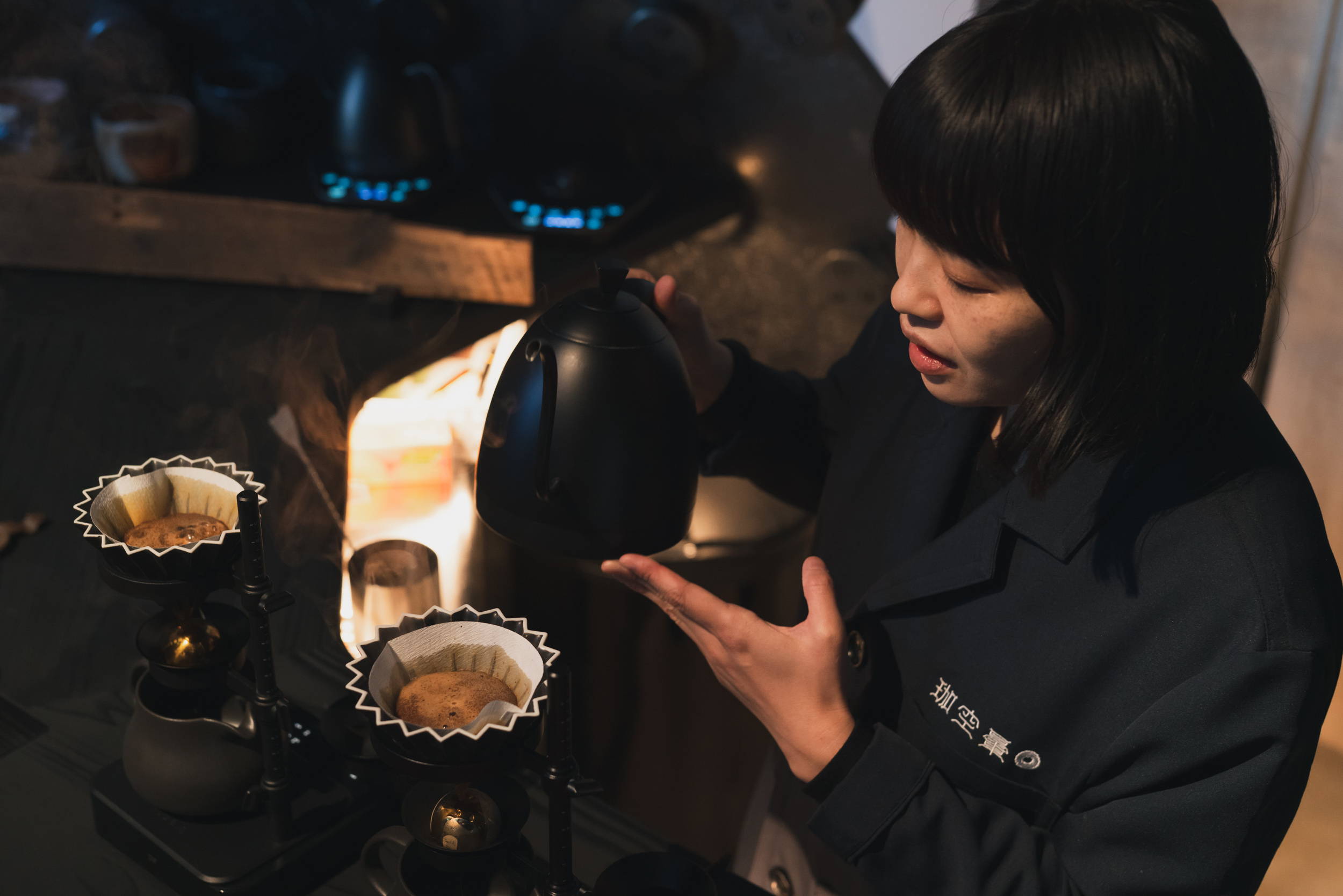 "Japan Brewers Cup 2022" winner Mr. Hikaru Ono brews coffee on the world stage.
The path of a barista pioneered in Australia and Hong Kong