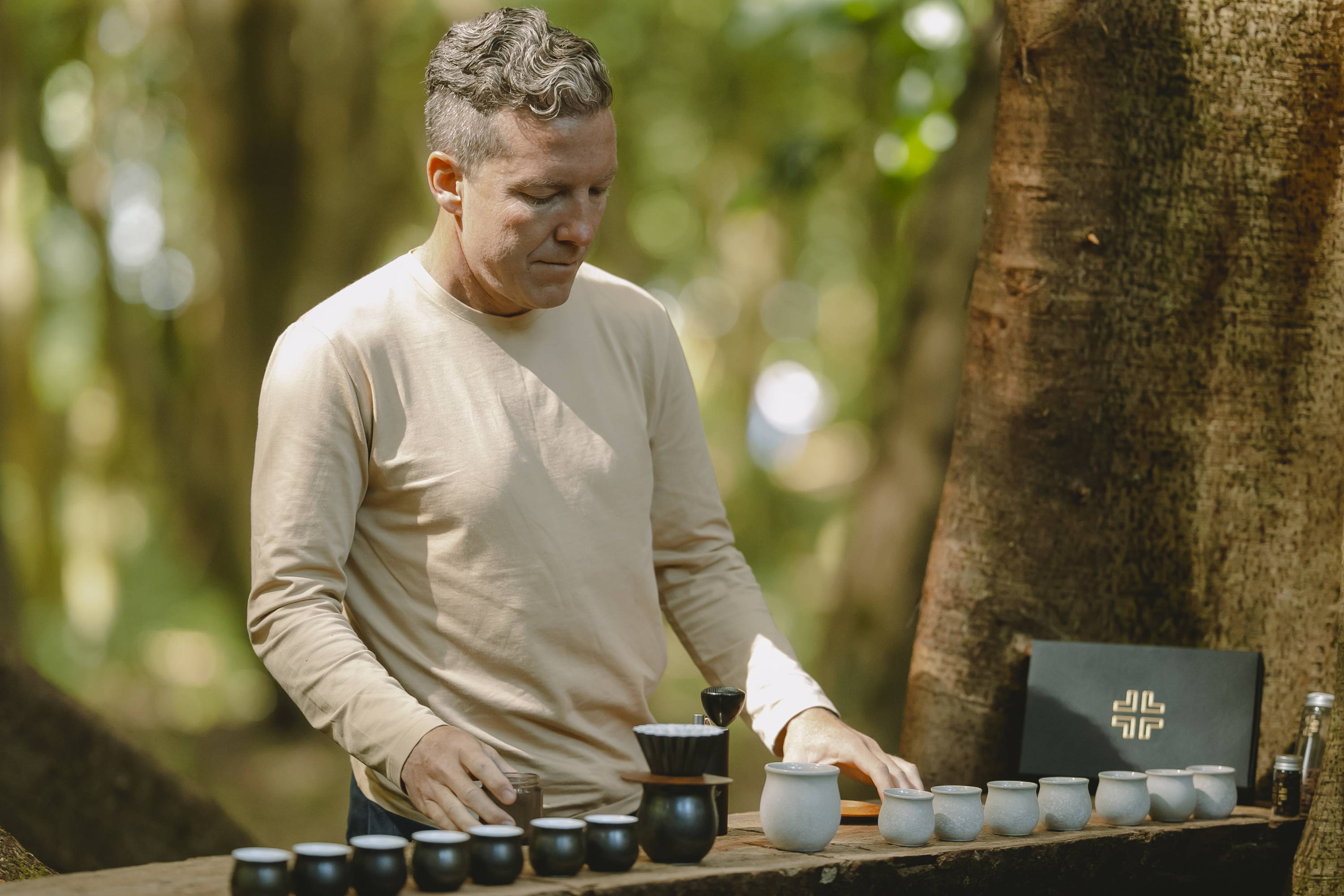 Ninety Plus is known for impressing baristas around the world with "Gesha", the world's best coffee beans. What are the secrets of their coffee production, and what is the best way to enjoy their unique coffee? [Second Part]c
Ninety Plus / Mr.Joseph Brodsky
Ninety Plus, known to the world as a pioneer in specialty coffee, has been creating high quality coffee with a variety of innovative flavors, and is also working hard to realize a more sustainable coffee industry. In this interview, we asked the founder, Joseph Brodsky about his passion for coffee making and how to enjoy very specialized coffee.
Ninety Plus, known to the world as a pioneer in specialty coffee, has been creating high quality coffee with a variety of innovative flavors, and is also working hard to realize a more sustainable coffee industry. In this interview, we asked the founder, Joseph Brodsky about his passion for coffee making and how to enjoy very specialized coffee.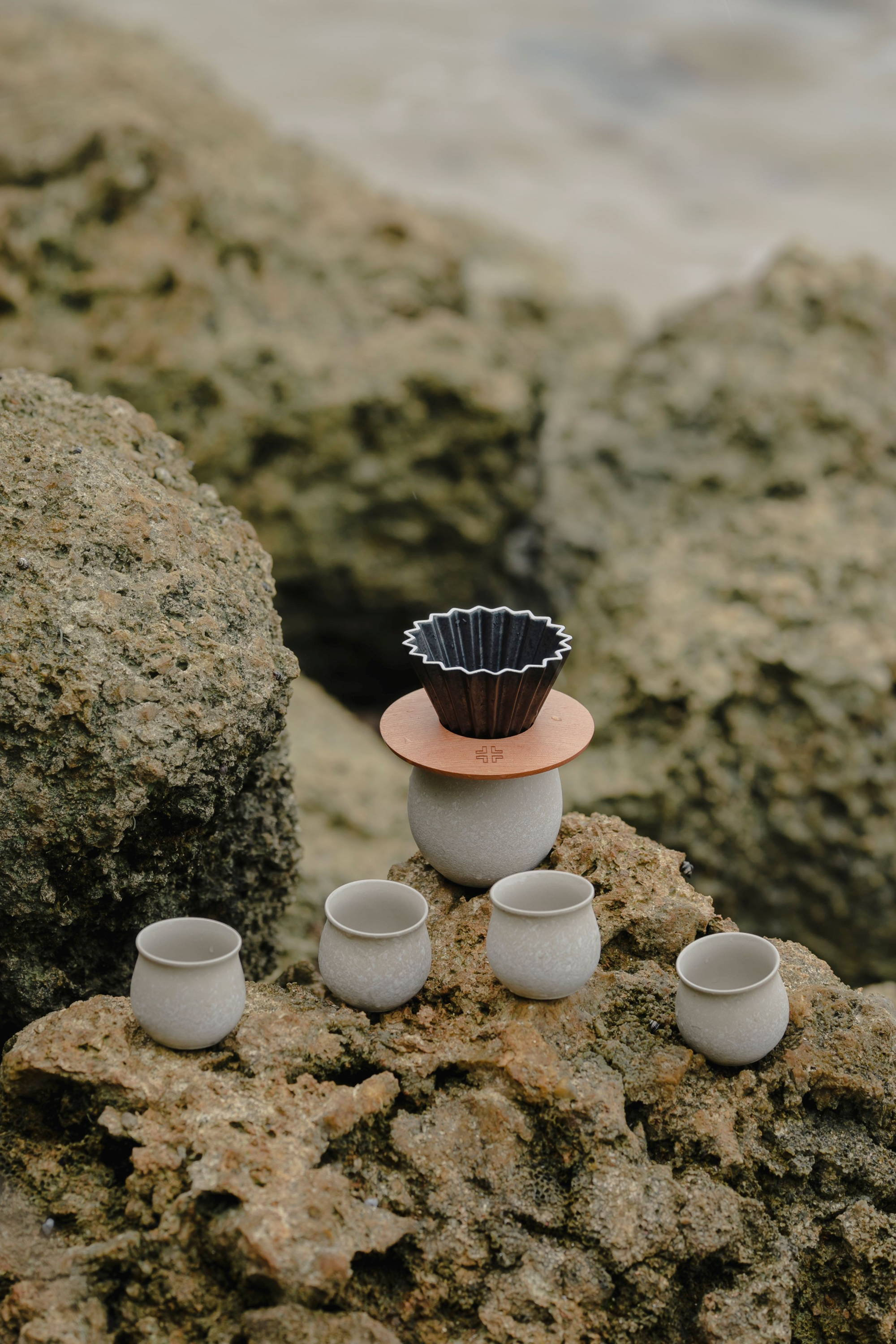 Please tell us what inspired you to develop your own brew set in collaboration with ORIGAMI.
Since Ninety Plus' coffee is still new in the industry, I feel there is still a lot of room to expand its market share. Although the demand and recognition of specialty coffee has been getting higher, people still don't seem to fully understand how much value it has, and how much work is required to make the coffee. There are also areas for improvement in the current system of serving and selling small serving coffee. I have wanted to create my own 10g brewing set for a long time so that people could enjoy the maximum flavor of specialty coffee, and my dream has finally come true.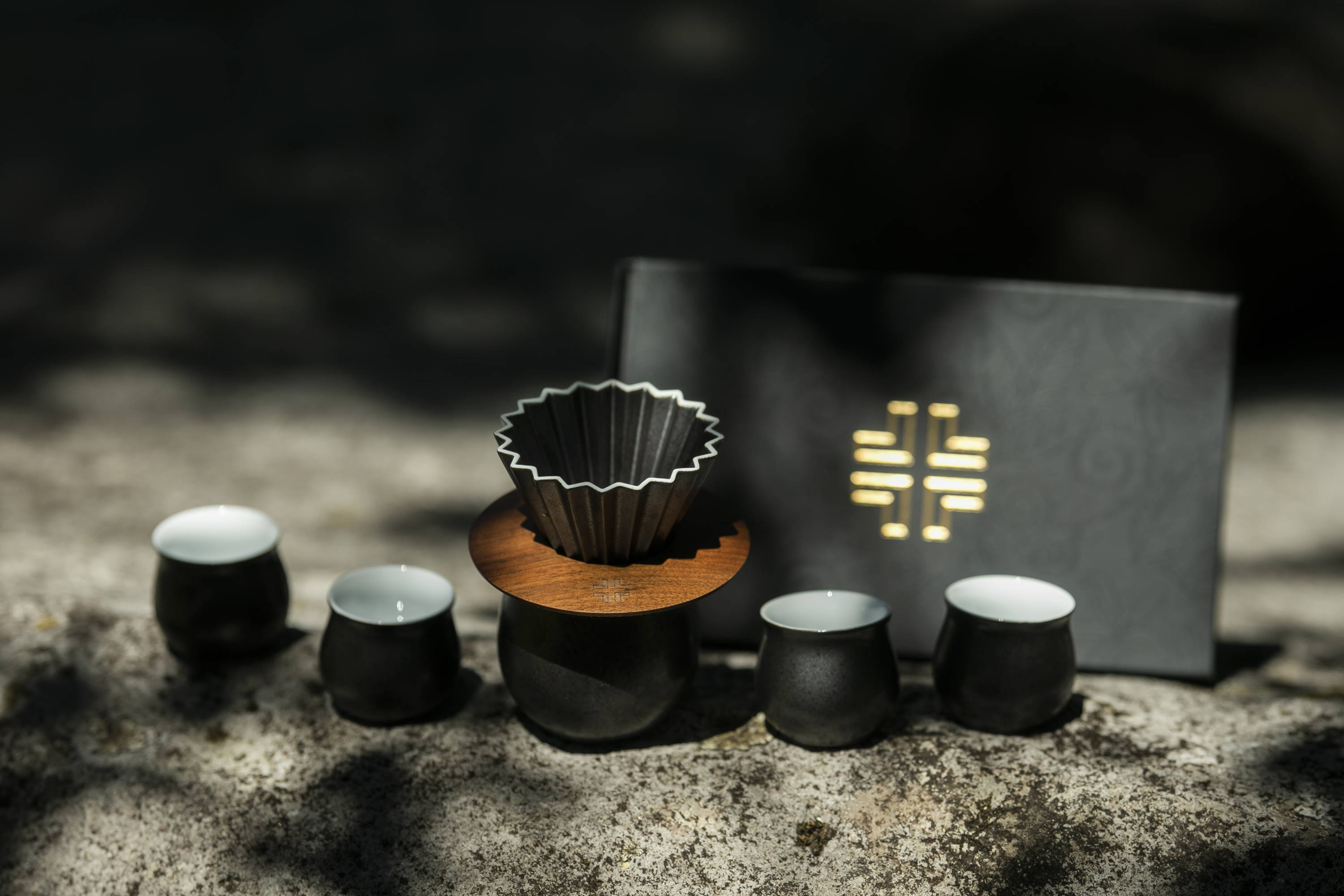 How did you know about ORIGAMI?
I heard about ORIGAMI from my friend, Ms. Du Jianing in China,
who won the World Championships in Oregon. I had heard of ORIGAMI before, but when I actually saw it, I was impressed with its beautiful design. What I think is important in a coffee tool is not only its functionality, but also the sensory experience. A beautiful tool makes the process of creating something so much more enjoyable. I contacted the ORIGAMI team and tried a variety of their products. I fell in love with what they have to offer, and since then I've been using ORIGAMI products exclusively when I brew coffee.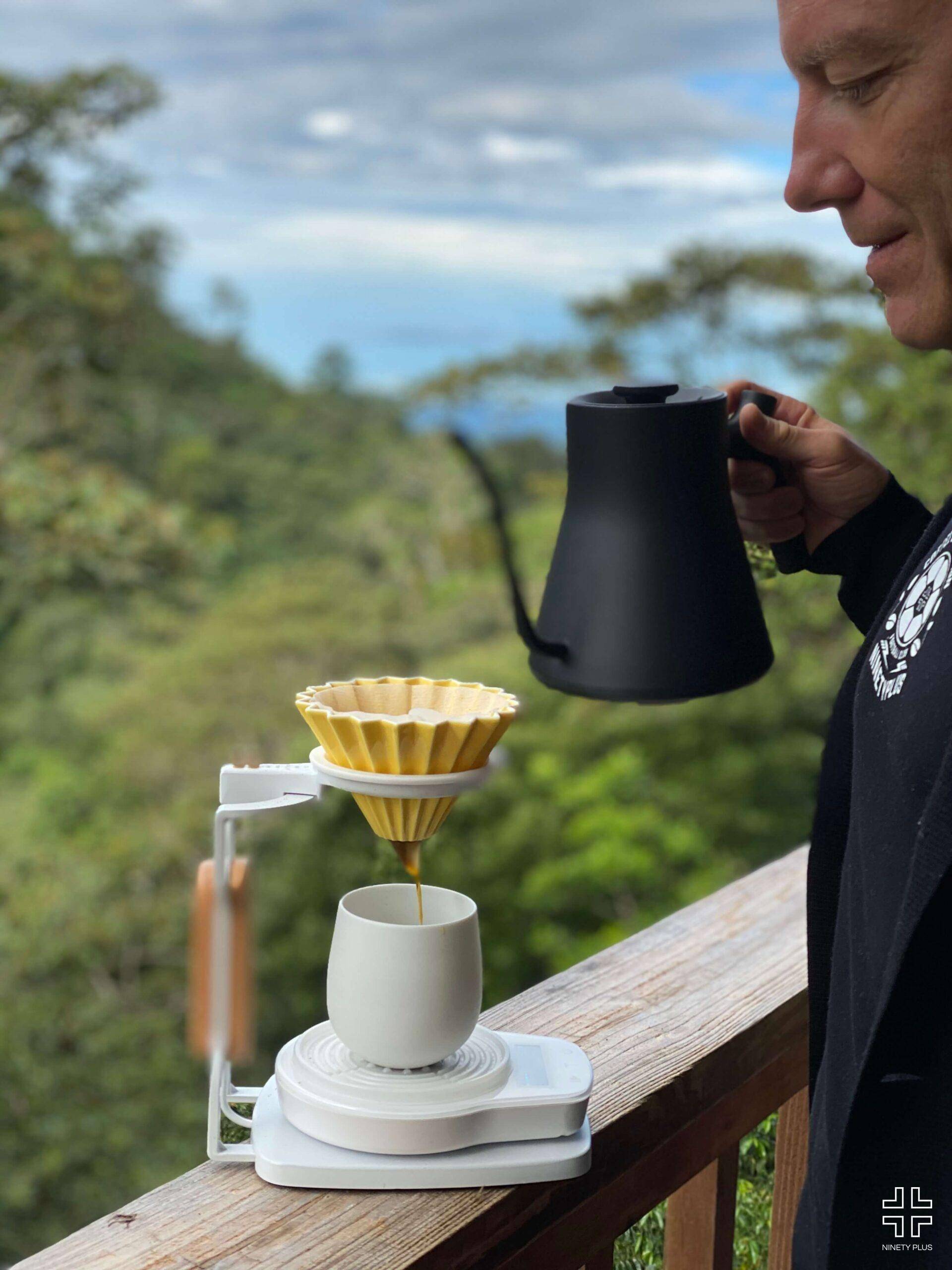 It seems that it took about two years to make your own brew set. What challenges did you experience during the development process?
I wasn't able to visit Japan during the development stage because of COVID-19, so managing the schedule was challenging, but the ORIGAMI team and I had good online meetings and the development process was smooth. Even with COVID-19 restrictions, it was a very enjoyable experience for me to work with the ORIGAMI team and everything really worked out great. I'm very excited with the final product.
Is there any reason why you set 10 grams as the volume for the brewing set?
For one person, brewing more than 10g of Ninety Plus coffee is probably too much to finish drinking at one time. Compared to regular coffee, our tasting coffee has very powerful flavors and aroma, so it's not meant to be served in large quantities. Therefore, I set the size to 10g, which works out to about 150ml of coffee. You can enjoy the complete 10g pour by yourself, or share a small amount with others. Whenever guests visit the office or even amongst ourselves in the office, we share one brew with small cups. We want people to enjoy that kind of coffee sharing experience, so we decided to design and sell a set of four small sharing cups in addition to our "Savour Cup" which is designed to serve one person.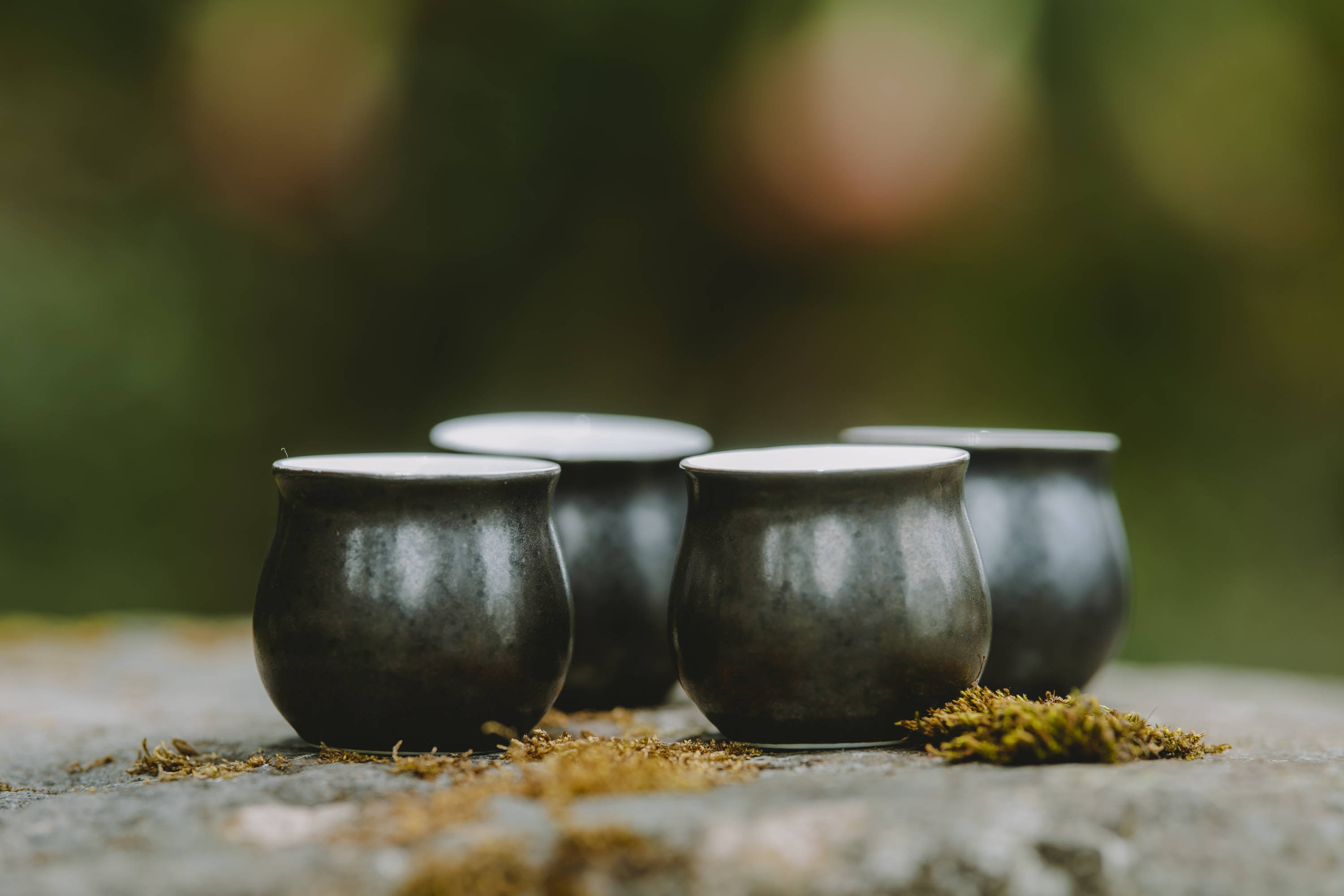 If shared by four people, expensive specialty coffee is not very expensive anymore. Paying 10,000 yen for 1kg of coffee sounds expensive but it's just 100 yen per regular-size cup, and if you share a single brew among four people, one serving costs only 25 yen. For those who feel "I want to try specialized coffee but can't afford it," I want them to realize that the cost of one cup is not very expensive and is actually quite affordable.
I have wanted to have these kinds of brew tools for a long time, so I am very happy to have been able to achieve the dream with the ORIGAMI team. As soon as the COVID-19 has settled down, I want to tour the world with our brew set and introduce our coffee sharing style to everyone.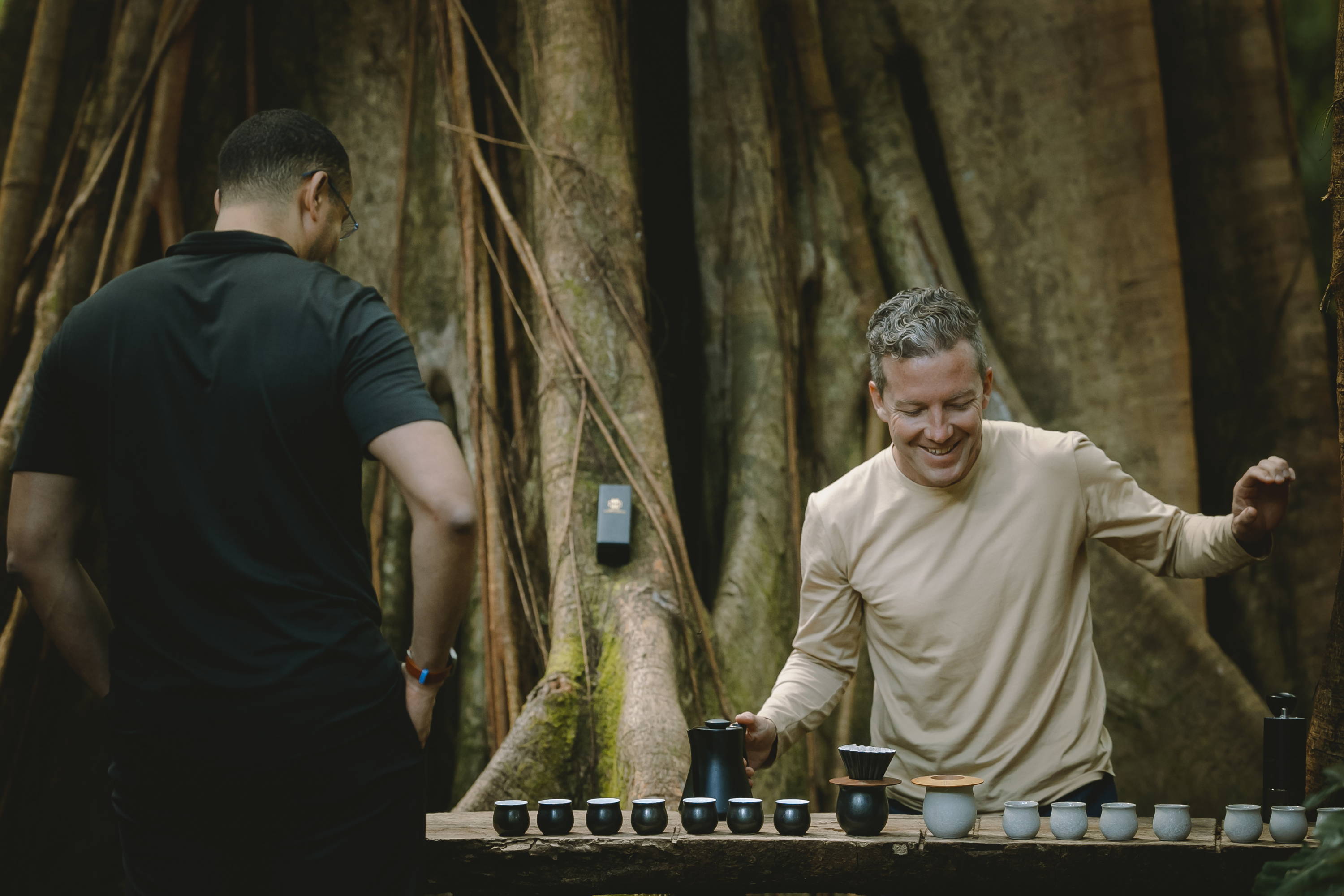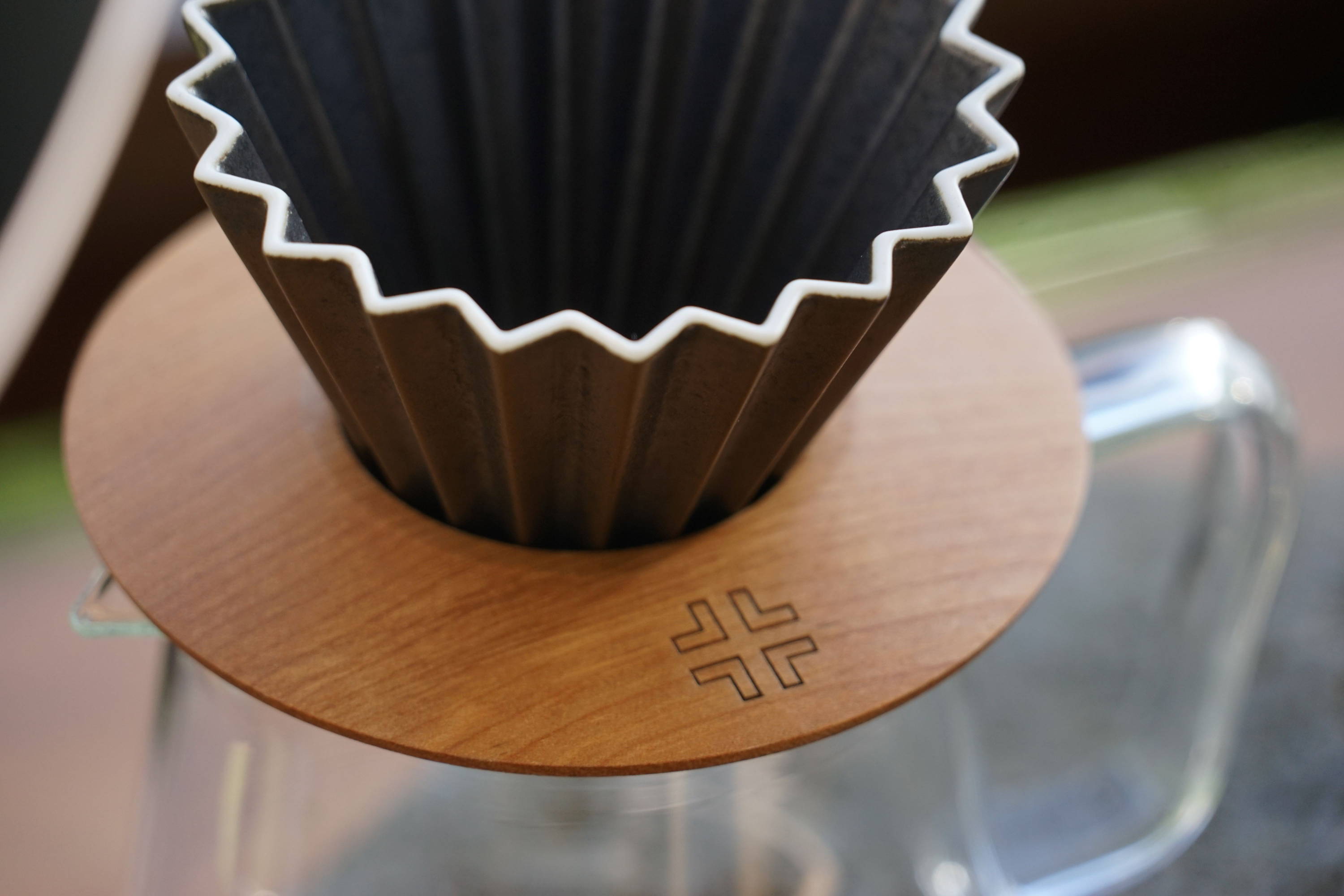 ナインティプラスのコーヒーを初めて飲む人に、どんな飲み方をおすすめしたいですか?
What we normally do in our offices when sharing coffee is to brew two kinds of coffee and hold two cups in our hands to appreciate the differences. This approach helps you understand the unique characteristics of both coffees better, and it's enjoyable to open your mind about different tastes. On the Ninety Plus website we will be designing a way to showcase recommendations for coffee pairings, so please try many different combinations and make comparisons. Our brew set cups have two different colors: basalt (light gray) and obsidian (black). You can enjoy two different coffees in two different colors, perfect to enjoy an aromatic experience and share the smells and flavors with the people around you.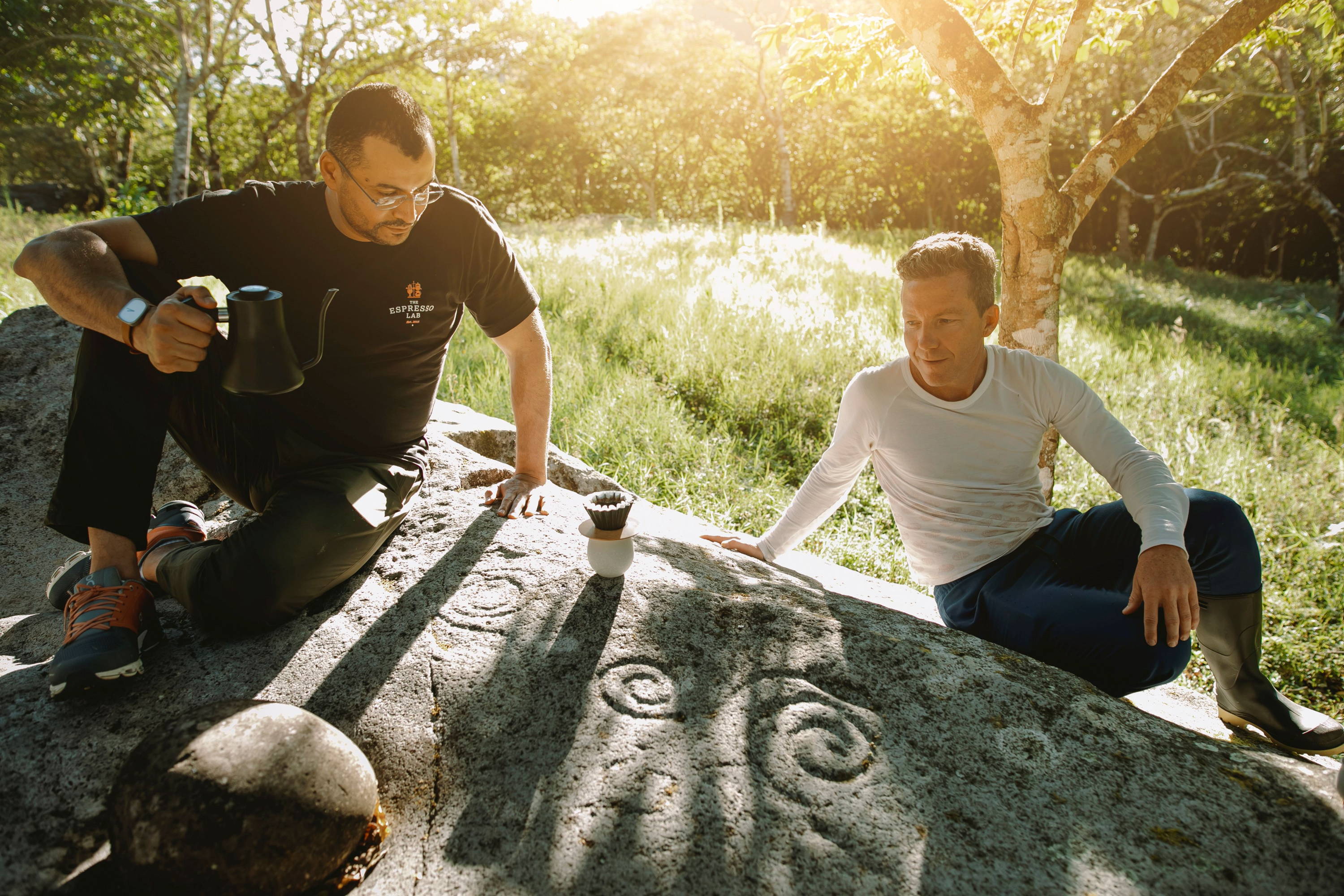 Japan is my favorite country and I respect the beautiful aesthetic of Japanese artisans and their great attention to detail. I think it's inspirational that Japanese people try to focus on learning a single thing very deeply. I have similarly devoted myself to specialty coffee, so I understand and appreciate those values. In that sense, I think Ninety Plus is a perfect fit for discerning Japanese consumers, especially for those who want to buy something unique and reliable that can facilitate the creation of many interesting chemical reactions.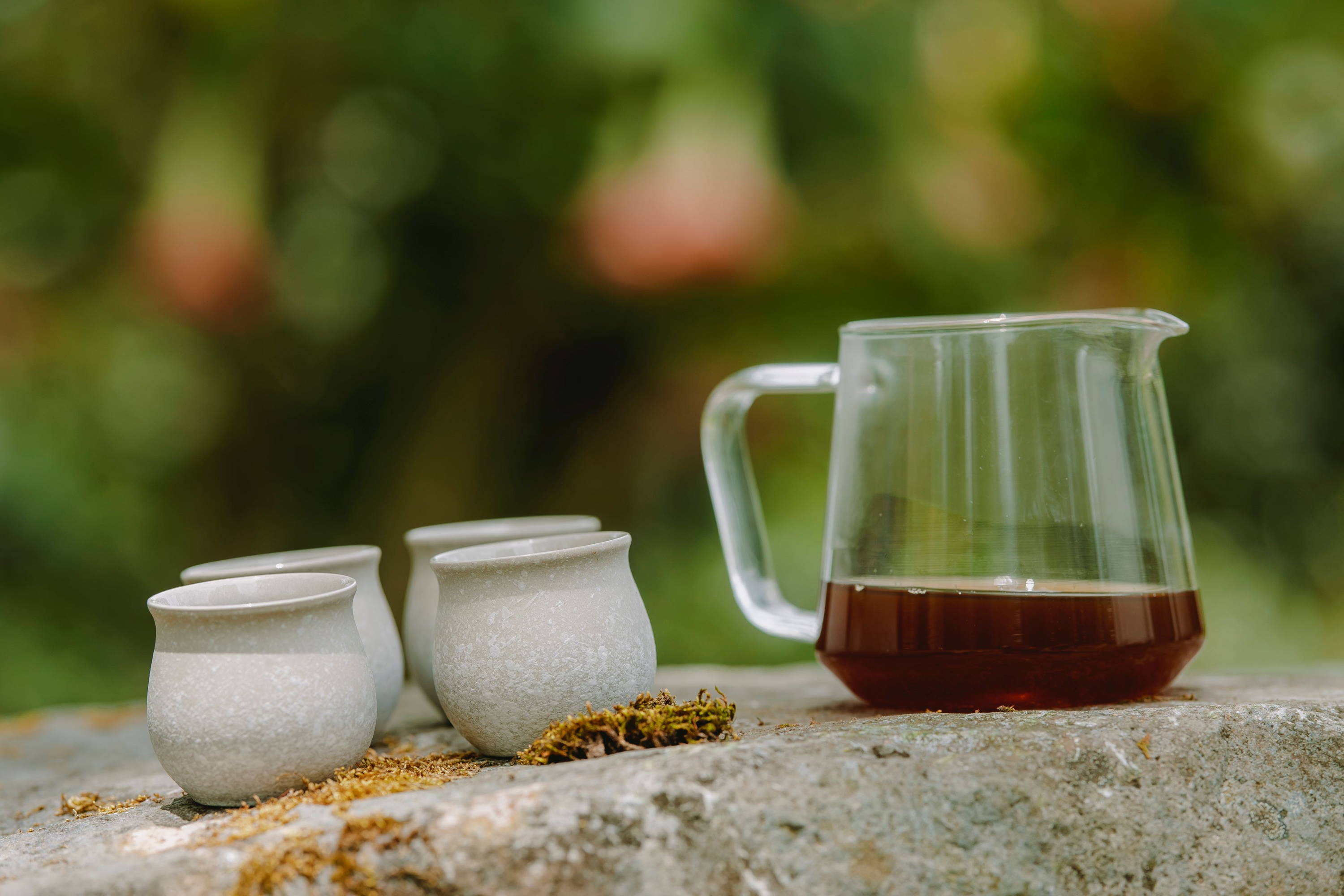 We hope this brew set will help expand the market for specialty coffee.
I am hoping the profits will be fairly returned to coffee farmers. If each consumer invests a little bit more per cup, it really adds up and will be able to help improve the wage and living standard of the farmers. I want everyone involved in coffee production to continue working with high motivation and passion.
And also, as we have already discussed, we produce coffee in a natural way so that coffee trees and forests can coexist. In order to achieve this, we have to invest a great amount of time and effort into each step of the production process, from cherrying to exporting final products. It may take only two days for mass-production companies, but it takes us sometimes three or four months. I want more people to understand that specialty coffee is not cheap because we make many continuous incremental investments in our production cycle. Our coffee is not too expensive per cup, but by investing a bit more in your coffee, it can help to create a more sustainable coffee farming culture for the future. I feel I have a responsibility to continue to advocate for this approach.
What are you planning to do in order to help consumers understand it?
First, I want people to have special experiences with Ninety Plus coffee and then, one by one, change their way of thinking about coffee. Generally speaking, it is very difficult for entrepreneurs who are trying to achieve something that has not been done before to explain the value of what they are striving to create. Because entrepreneurs are thinking about their product all the time, they are convinced of how great it is, but it might be hard for others to understand. Even one small step forward a day is fine; as long as they stay true to their vision and continue telling people what they believe in, it will eventually make a big difference.
I also think it is important for us as producers to increase opportunities to directly connect with consumers. When there are intermediaries between farmers and consumers, something always gets lost in translation. For the next chapter of the coffee industry, I want to help producers to create their own voice and deliver that to their customers. We will keep trying to create and share experiences that come directly from the farm to reach the consumer through our products.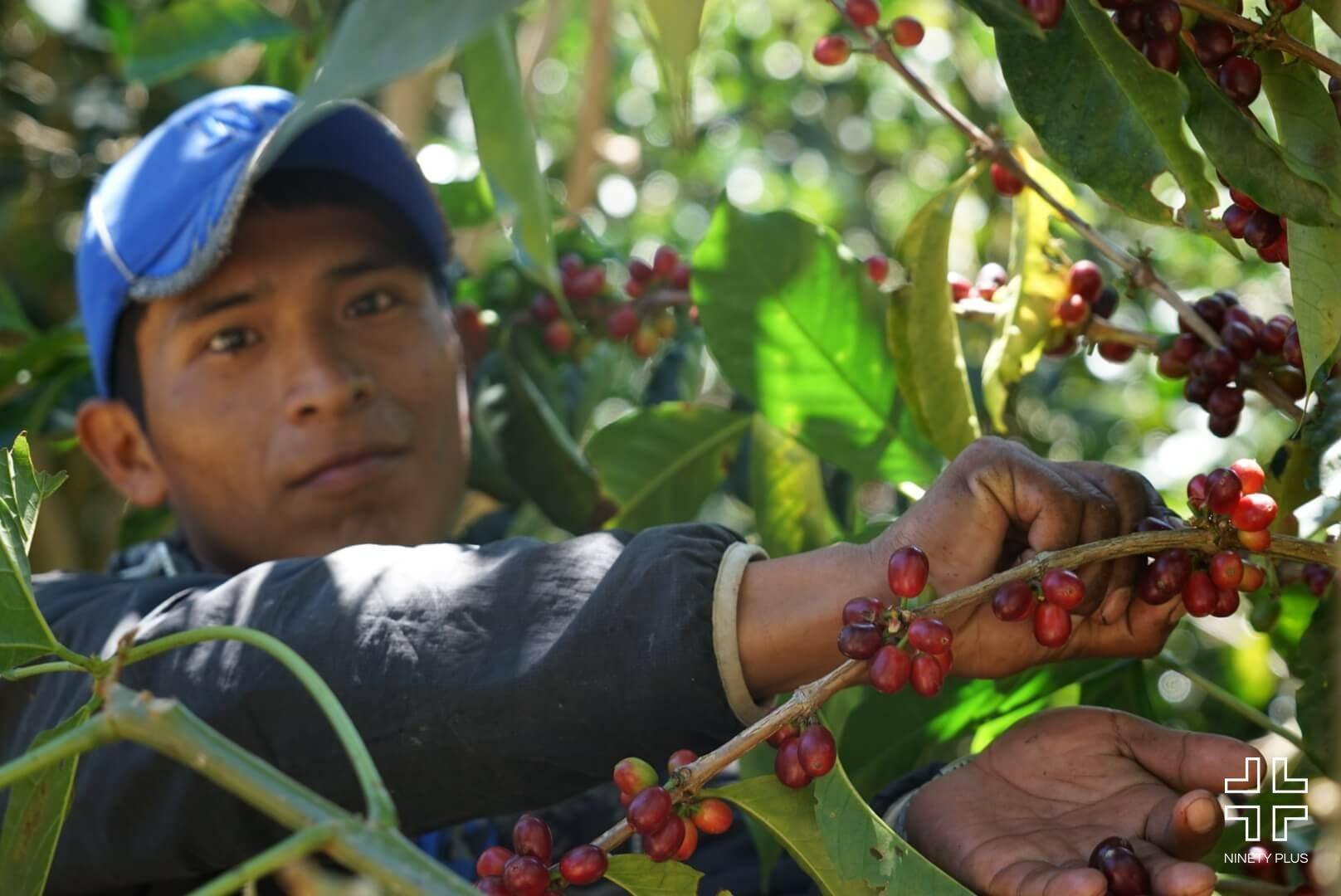 What kind of vision do you currently have for your business?
We're not thinking about scaling at this stage. What we're thinking about in the next 3 to 5 years is transforming these 1000 hectares of farms into fully-developed experiential places, where people can visit, learn about our coffee production process and taste the coffee. After that, I want to help others to implement our farming style as an adviser. It would be great if coffee growers around the world could learn about what we have built and use the approach in their own countries.
And although this is not directly related to our business, we will continue to work hard to protect the environment and respond to climate change. One very important message that I think we can share with the coffee producing world is that, if people produce a little bit less coffee and a little bit more natural vegetation, and start doing this now, even though it will be a sacrifice of volume and profit, then we will be able to better defend ourselves against climate change in the long term. In our case, we grow shade loving coffee trees with other taller trees. This very much helps coffee trees defend themselves against hot and dry weather. This farming style also protects coffee from heavy rains and hurricanes because all the vegetation and the soil absorb the moisture more quickly than other areas with less nature. I do appreciate the financial risk of producing less coffee and planting shade trees--even a small change in margin can make a big impact for coffee farmers--so we have to deal with climate change hand-in-hand with the market. In order for the coffee industry as a whole to create solutions to these problems, I feel people need to be more creative.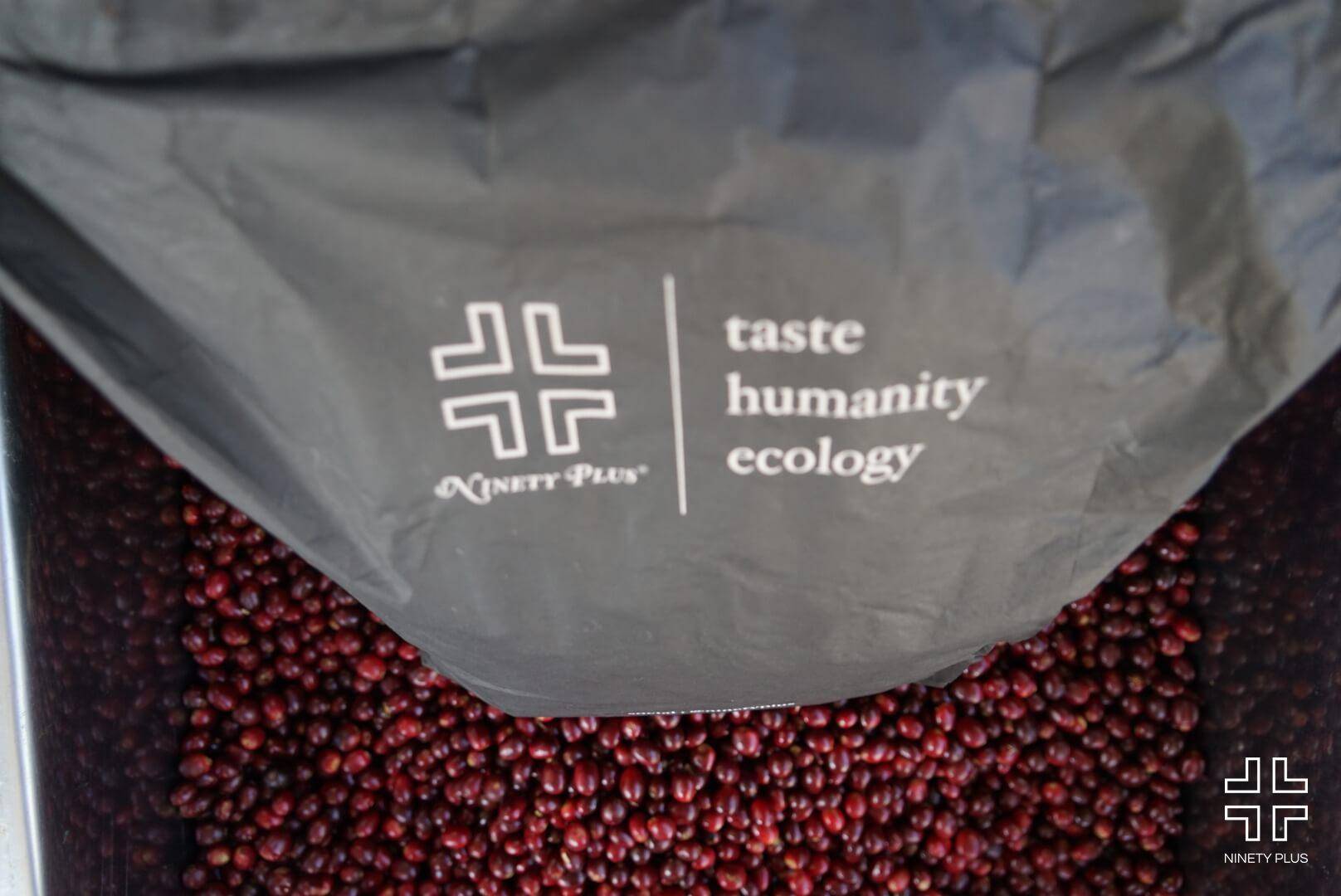 We hope to continue to develop increasingly high quality tools together over the long term. We would be very happy if your collaboration with us can help bring your ideas at Ninety Plus to fruition.
That's wonderful. We named the brew set "10.1" because we need the version "10.2" and "10.3" and more. I would love to continue to collaborate with the ORIGAMI team and continue to create beautiful products. Thank you very much.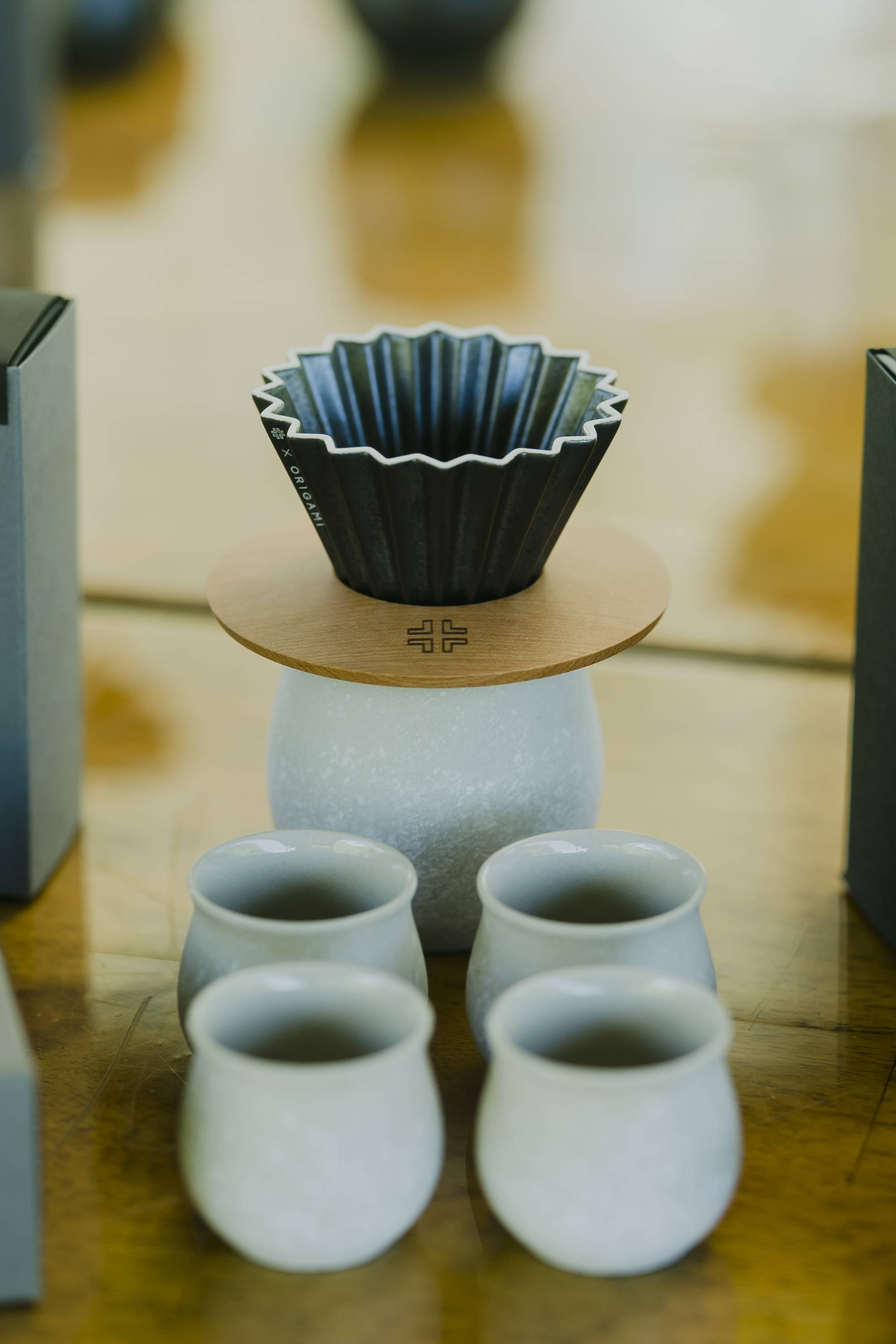 In the second part of the interview, we will ask Joseph about the new brew sets that Ninety Plus created in a collaboration with ORIGAMI, and his overall vision.

ORIGAMI partnered with the world's most prestigious specialty coffee competition to create new cupping bowls.