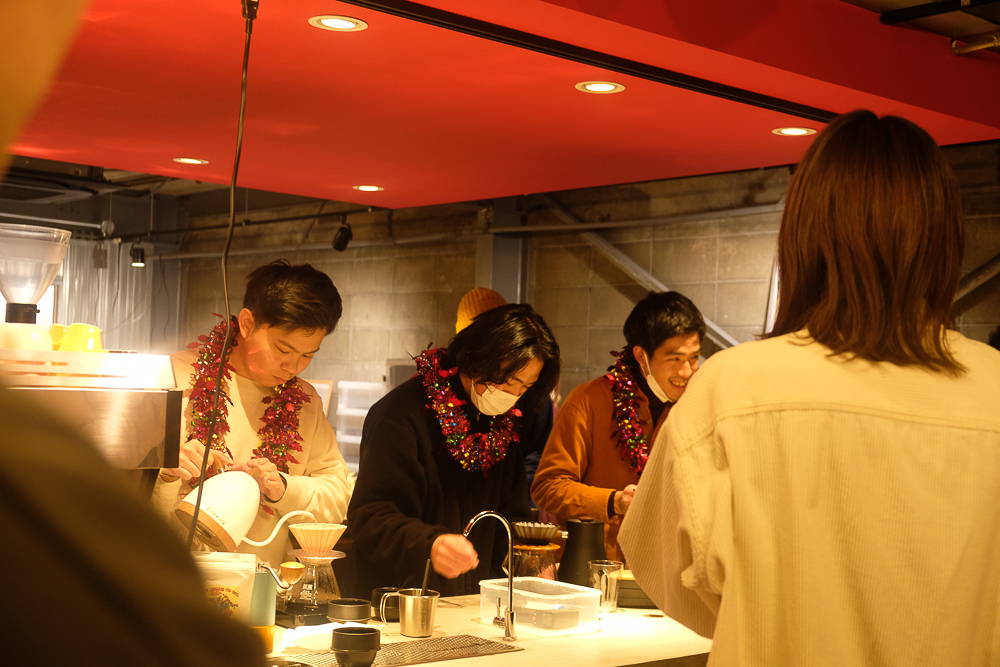 Who can brew the best coffee using the ORIGAMI Dripper?
ORIGAMI CUP" Competition Report + Interview with the Winner, Hazeru Coffee Mr.Terada
On December 16, 2022, ORIGAMI brand partner Trunk Coffee Suzuki hosted Japan's first "ORIGAMI CUP" at the specialty coffee shop "TRUNK COFFEE LAB" in Nagoya.


This competition was held with the aim of "rediscovering the appeal of coffee, the fun of using coffee utensils, and creating opportunities to interact with others" through ORIGAMI. The competition will be held in a tournament format.

Past events have been held at UmCoffee in Brazil, Violetcafelab Tostaduria in Peru, and Homeground Coffee in Singapore, and are scheduled for Mexico, UAE, and France in 2023.


ORIGAMI CUP" is loved all over the world, and is gaining momentum.

"We want to create an event that brings participants and spectators together."


Following the wishes of the baristas and coffee industry who have hosted the event in the past, 18 participants, mostly professional baristas and home brewers, were present for this year's event.


The rule is that everyone must use the same coffee beans. Other items such as water, grinders, paper, etc. may be brought in freely. 5 minutes of preparation time, 8 minutes of competition time. The participants will try to reproduce the best cup of coffee by using the ORIGAMI Dripper.


The judges evaluated instantaneously on the overall score of richness, acidity, sweetness, and aftertaste.
A majority vote by cupping judges (finger pointing) will determine the winners and the winner.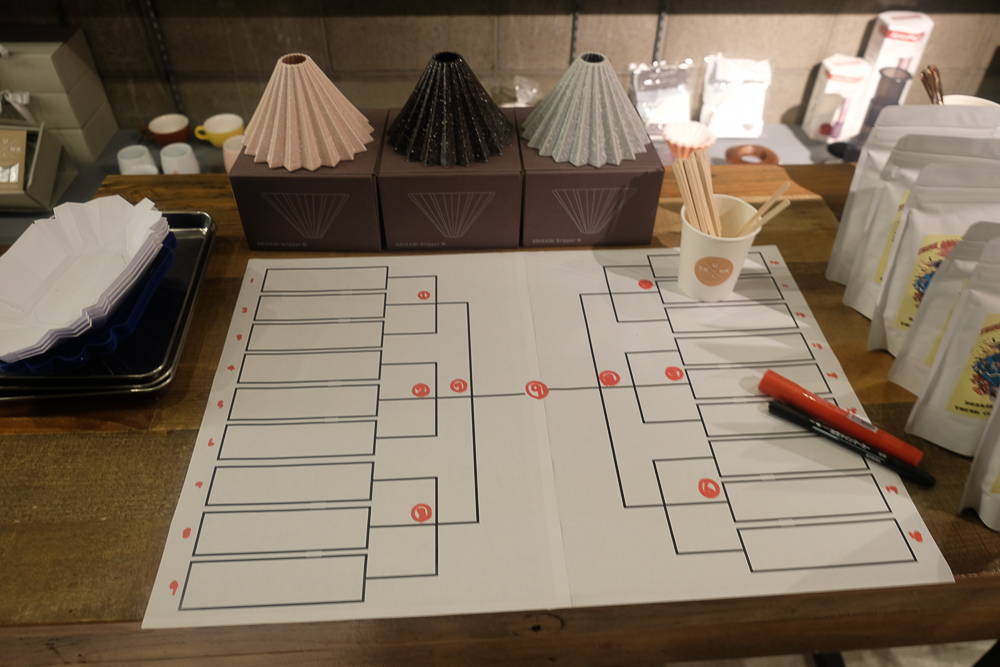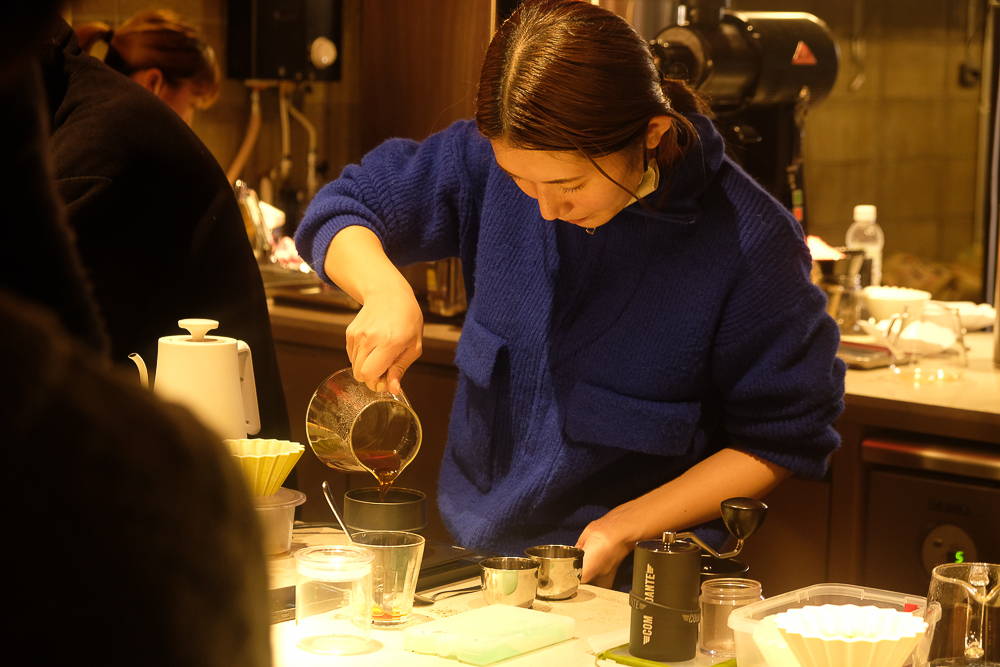 Judging the competitors will be leading figures in the coffee industry.


Elysia won 3rd place in the World Brewers Cup 2022 held in Melbourne, Australia, and has her Homeground Coffee in Singapore.

Yasuo Suzuki, representative of TRUNK COFFEE, travels the world's coffee scene.

And the winner of this year's "Japan Cup Tasters 2022," Takuma Ishihara.

The audience was excited to see the gorgeous lineup of faces!

──── which coffee is the best

The clear value judgments and street atmosphere made for a realistic competition.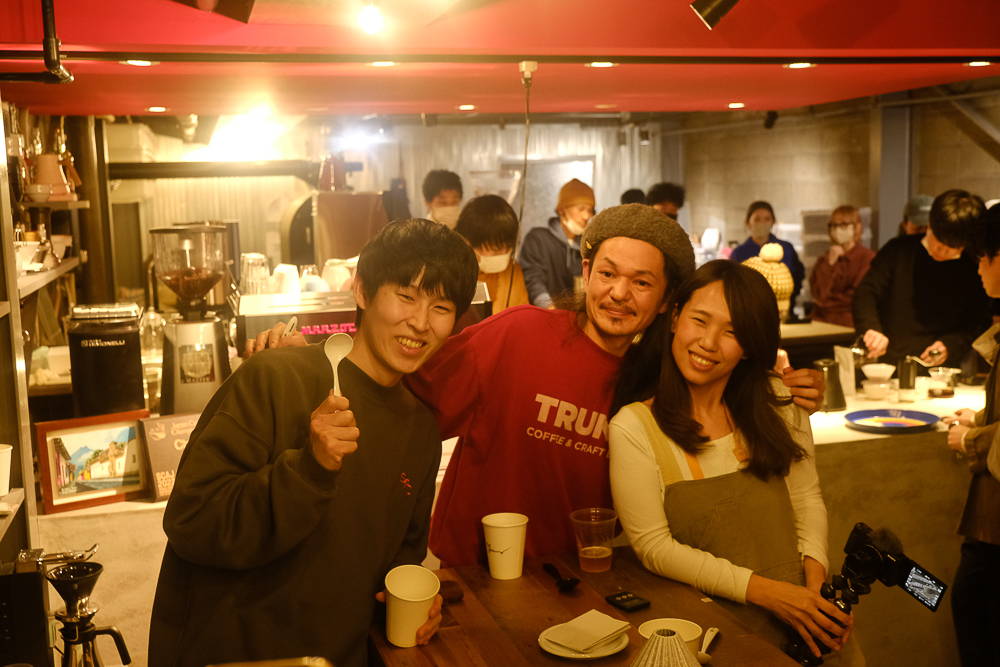 From left to right: Mr. Ishida, Mr. Suzuki, Ms. Elysia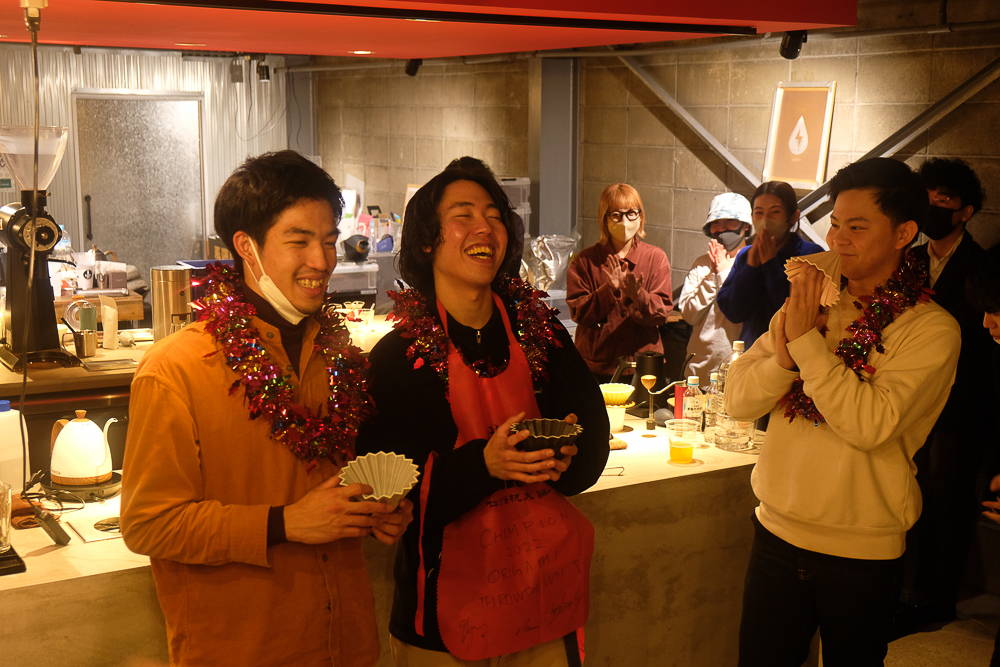 Mr. Terada, the winner, in the center
Here is a comment from Mr. Terada of "Hazeru coffee" in Toyama, the winner of this year's "ORIGAMI CUP.
Why did you enter the competition?
It was inspired by the desire to hone my skills.


In August, I had the opportunity to participate in another tournament for the first time, but since it was my first time in the ring, I had no idea how to practice or what to prepare for the day of the tournament.... I was groping my way through everything.
Although I thought I had tried my best, I lost my first match.
It was an experience that made me realize the depth of coffee, along with my frustration.
Then a short period of time later, around early November.
When I learned that the "ORIGAMI CUP" would be held, I thought, "This is my chance to take another look at my extraction techniques! I decided to participate.
What does coffee mean to you personally, Mr. Terada?
He is the one who changed my life and I will spend the rest of my life repaying him.
I originally worked as a hairdresser in my hometown, Ishikawa Prefecture, during my first year in the workforce. However, I left after about a year. My parents even paid my tuition.... I was so miserable.


After that, I work in a restaurant for about a year. During that period, I happened to have an opportunity to drink my first shallow roasted coffee at a coffee stand "Nonstop Coffee" in Kanazawa. Moreover, it was a Geisha variety from Esmeralda Estate in Panama.


It was a moment that overturned my concept of coffee.


From then on, I was drawn into the world of coffee.

Now that I work at hazeru coffee, I have more opportunities to interact with like-minded baristas and roasters of the same age through SNS and competitions. Even though we are far away from each other, I am motivated by the encouragement of people I can work hard with.

My encounter with coffee has changed my profession, my relationships, and even my way of life. That is why I want to spend the rest of my life giving back to the people I have met through coffee, to the producers and other people involved in coffee, and to coffee itself.
Do you have any future plans through the ORIGAMI CUP?
I would like to work as a barista in Melbourne.


I am interested not only in the cutting-edge technology and knowledge of coffee culture and hospitality, but also in the way of working and living overseas, so I would like to experience it firsthand.


I also want people in the Hokuriku region of Japan to be able to enjoy specialty coffee in a more familiar way. Just as my seniors taught me the appeal of specialty coffee in Hokuriku, now I would like to convey that appeal to them.

From now on, I will do my best to become a "supporting barista" who can further enhance the appeal of coffee beans, farms, and producers.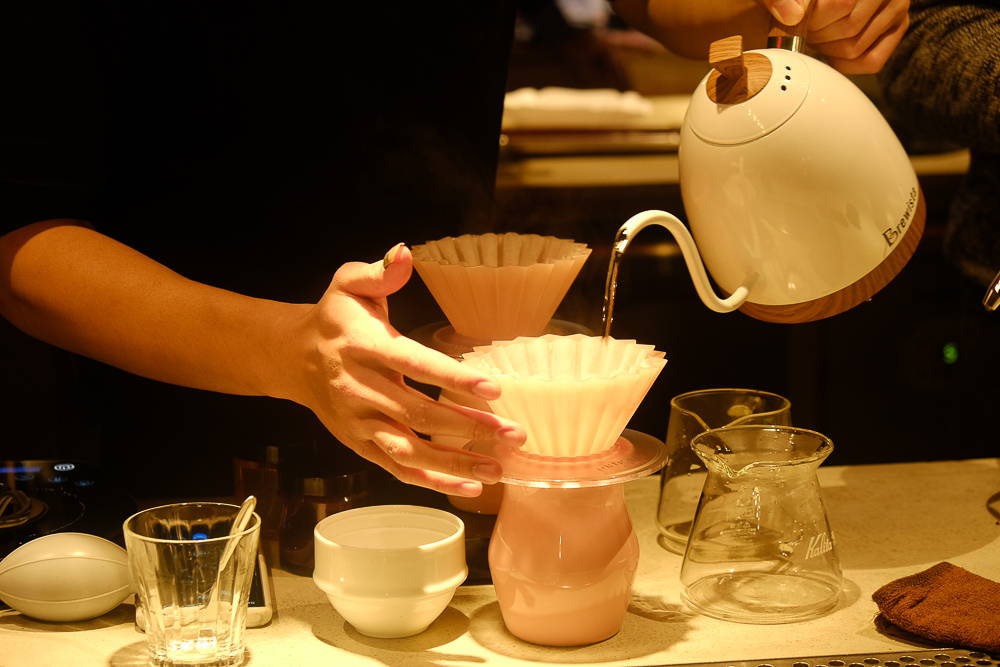 At the end, a special colored dripper was presented to Mr. Terada as the winner's prize.

ORIGAMI CUP" allows many people to rediscover the appeal of coffee.
The event will continue to spread around the world and throughout Japan as a competition open to many people and an event that can be enjoyed by all.
Craftsmanship spun in an area rich in nature. Gear and roasted beans created by a "roaster who doesn't like coffee"


I want to make the brand "FARO" spread its wings in the coffee industry. The story of a café in the port town of Yokosuka, filled with owner Kaori Tanabe's way of life