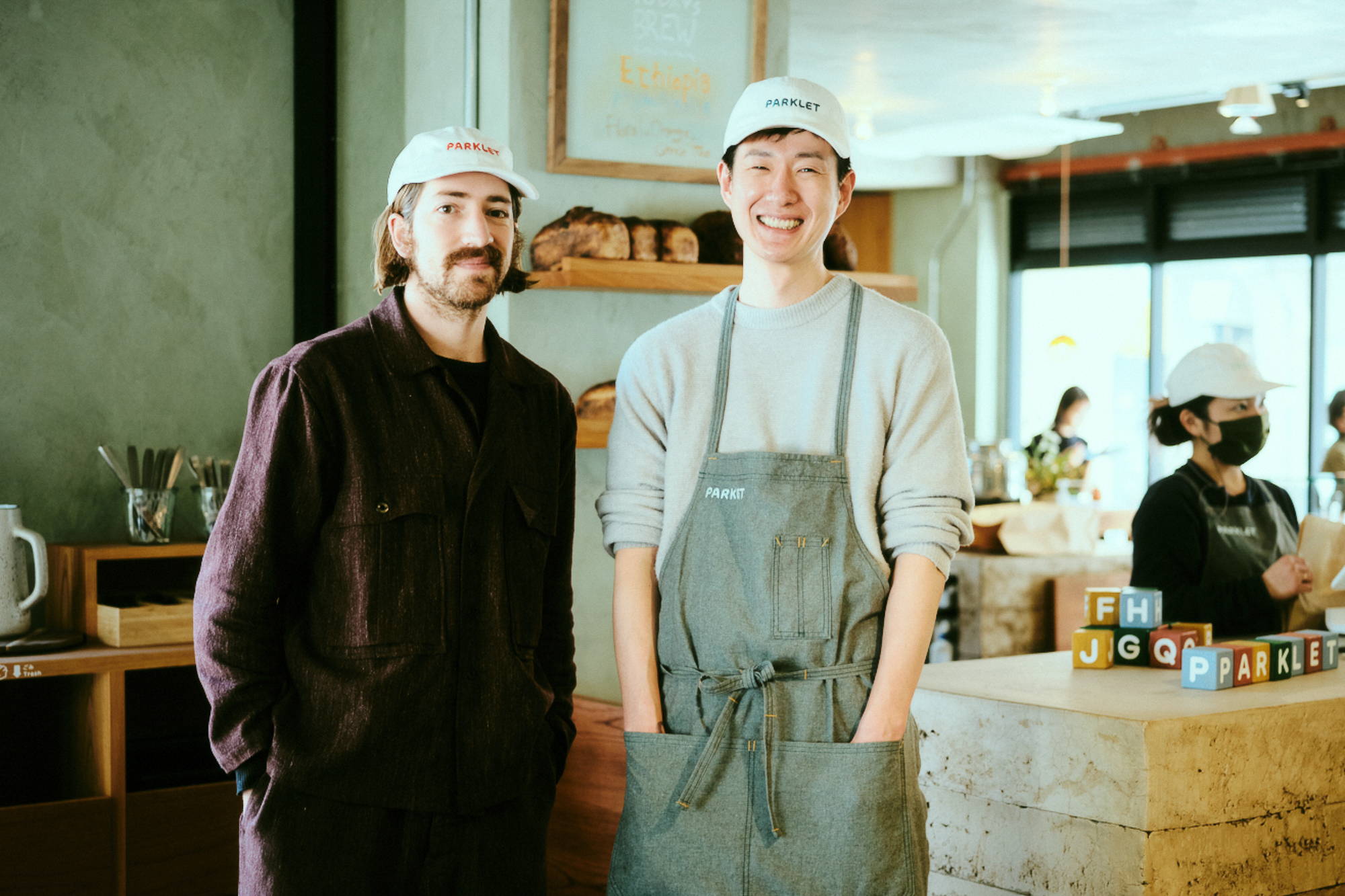 Experience and respect nature and make the most of the individuality of the land.
Parklet Creative Director / Mr. Max Houtzager
In the first part of the article,
we talked to Mr. Masuda, the representative of Japan, about Overview Coffee, which began to be rolled out in Japan last year. In the second part, we interviewed Max Houtzager of the same team (Terrain) about what he has been doing so far and about Parklet, who created creative direction.
Creating a place that makes the most of the land with nature as the field.
From now on, I'm going to talk to Max. I would like to hear about what you have expressed here, including your own background. First of all, I would like to ask you about your experience as a creative director, but can you tell us about how you came to Japan from your hometown of California?
Mr. Max : I've had a lot of experiences in nature. That experience and the fact that I came to Japan led to "TERASU" and various jobs now.


When I was a teenager, I was obsessed with snowboarding and mountain biking, and I used to run around in the mountains. There was also a time when I was active as a mountain biking professional. However, I got tired of training out of a sense of duty, and because I had a serious injury, so I went to college in California. Therefore, I studied media studies and film in earnest. The choice of Japanese as a compulsory subject made me come to and go back and forth with Japan I came to Japan when I was 13 years old to snowboard. The snow in Hokkaido was wonderful, and I was impressed by the food culture and lifestyle that I found interesting.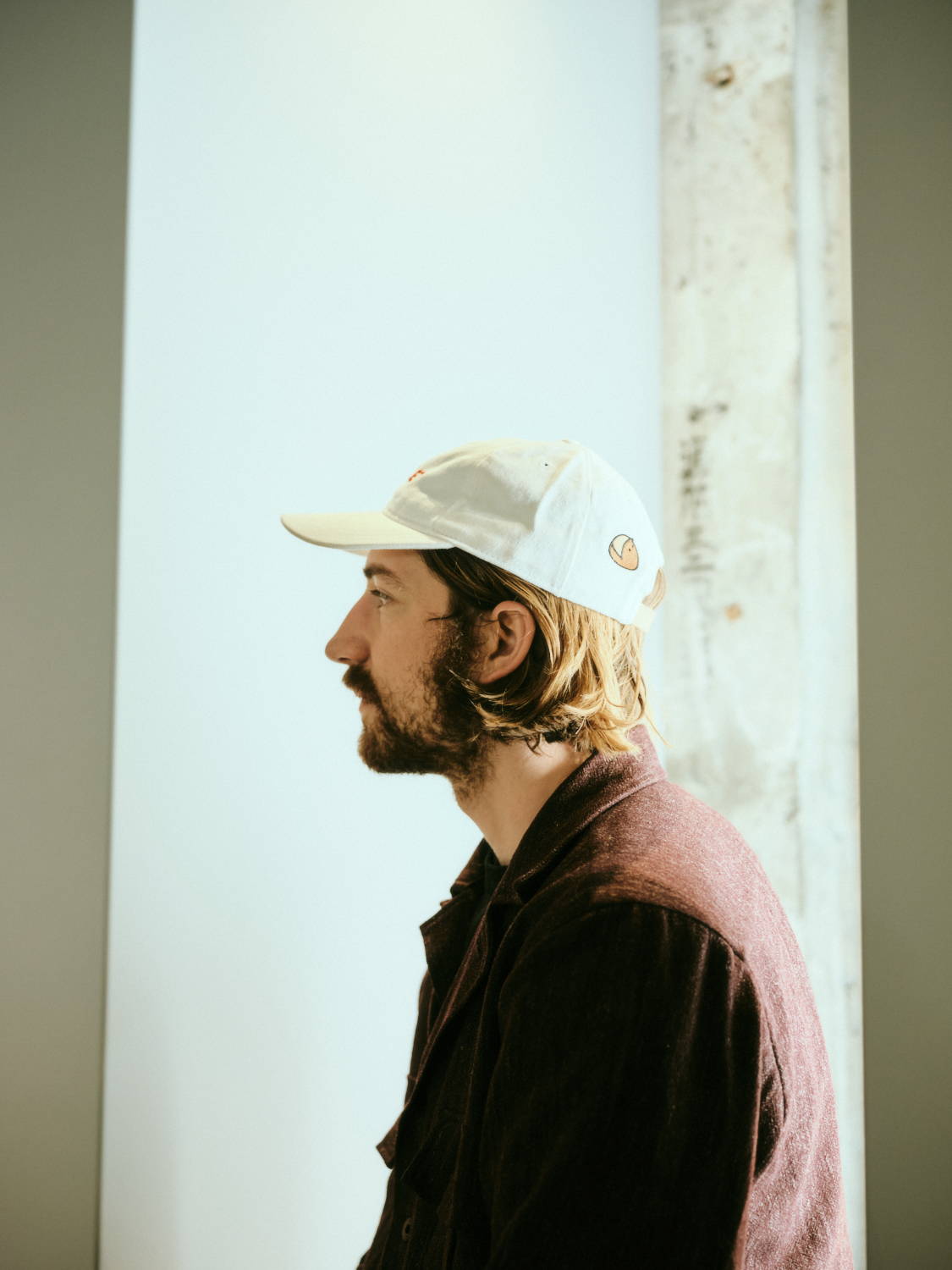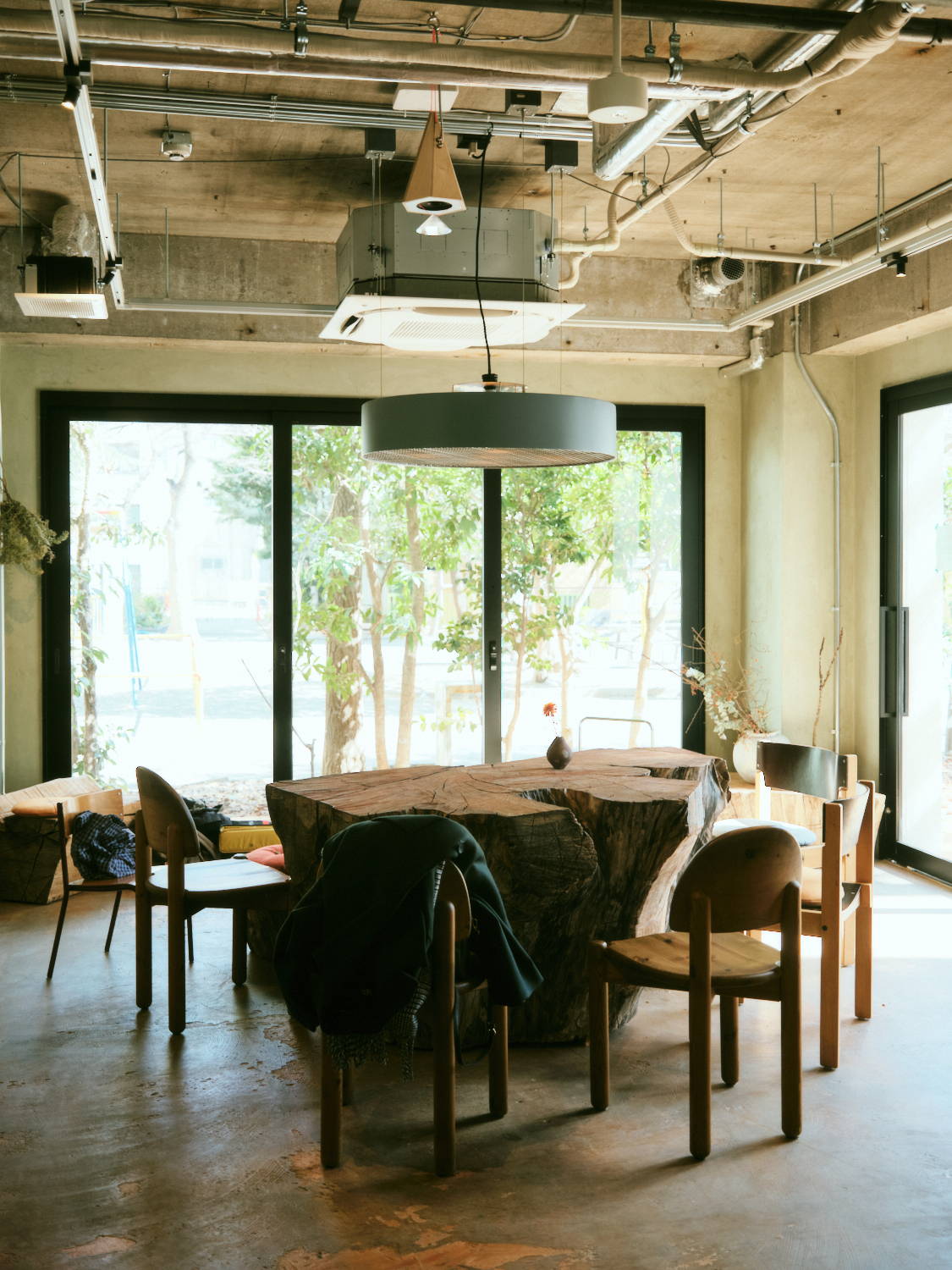 While studying abroad in Japan, you worked as a creative artist while you were still in school. Please tell us about TERASU.
Mr. Max : I thought that I could learn both language and creative skills as a real experience if I worked on it. Since I started working in Japan nine years ago, I have been working at two bases since I was a student, but the COVID19 has come, and I can no longer go back and forth. I decided to stay here at the timing of the launch of Terrain.


"TERASU" is a creative studio that focuses on mountains, the sea, and food culture, producing cooking utensils and publishing in-house. When I was a student, I woke up in the middle of the night and suddenly came up with this project. It focuses on all kinds of life and aims to illuminate new ways of looking at things. When I talked to snowboarder photographers and other people I respected, they pushed me to do it and support me. Together with artisans, artists and chefs from various fields, they use the experience they have gained through their activities to shape publications and cooking utensils.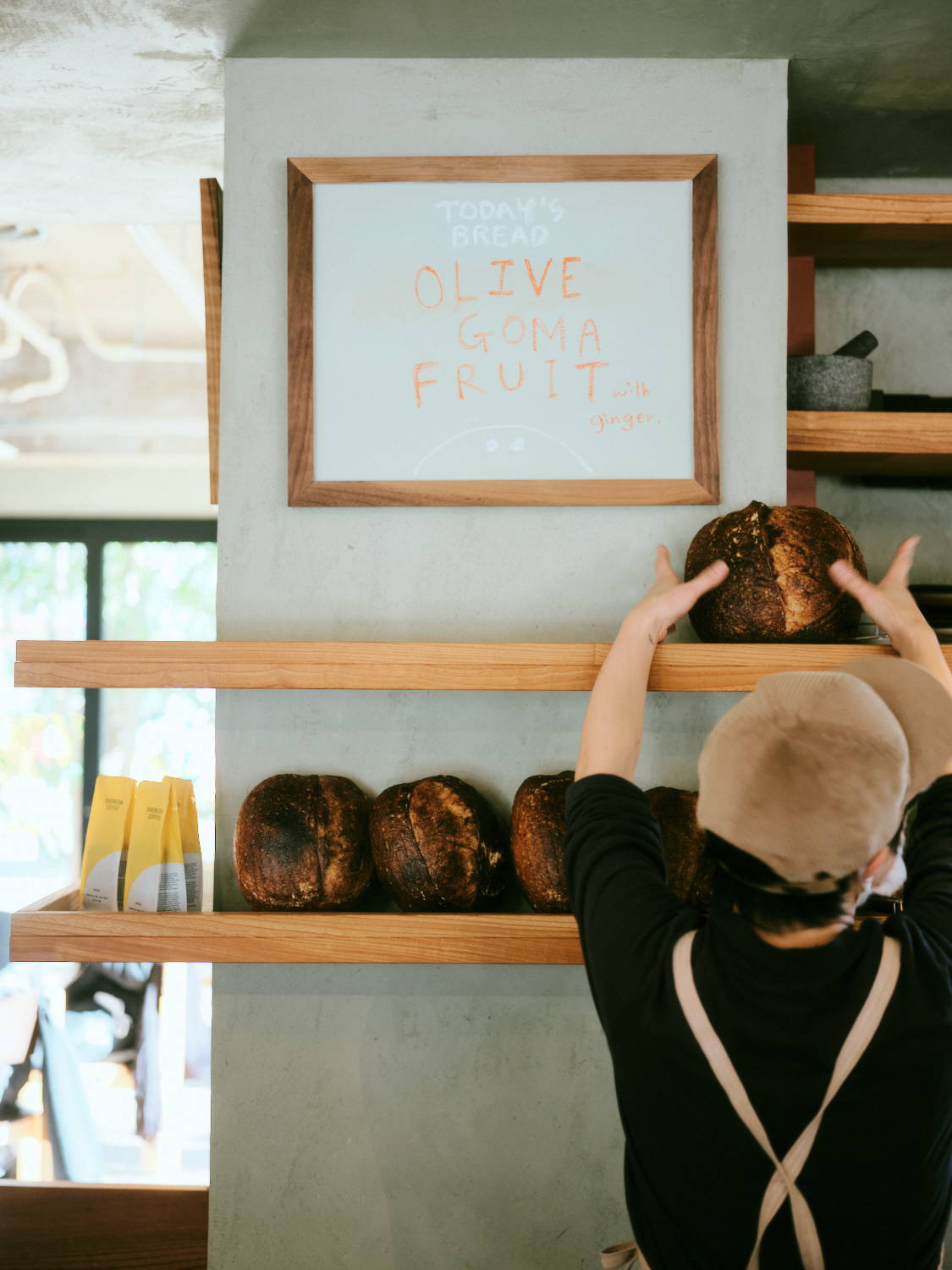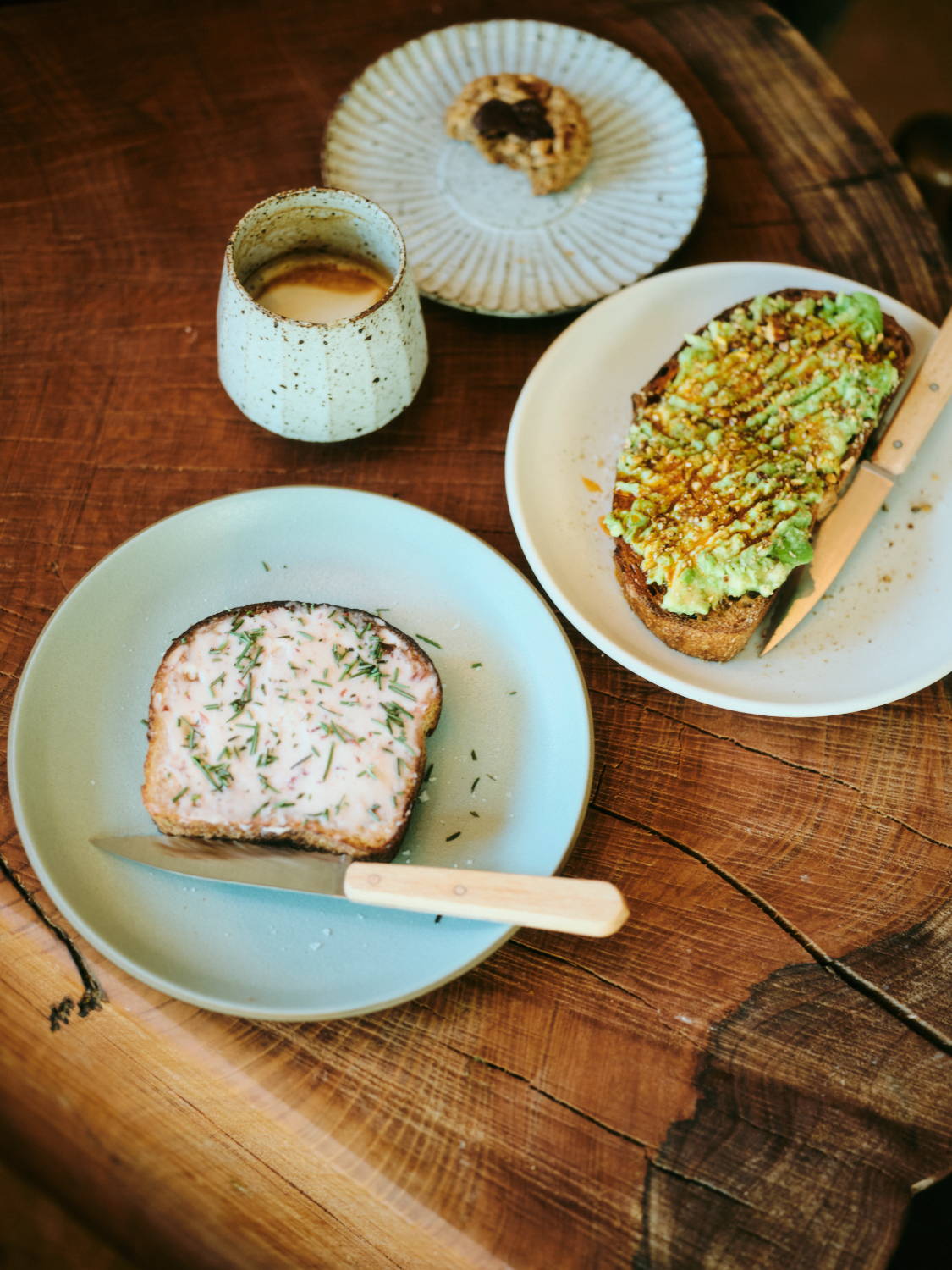 Your experience is still alive here, isn't it? What kind of expression did you try to use at Parklet?
Mr. Max : "Parklet" in English is a nuance like "Park-chan." I imagined a place that is an extension of the park, where you can feel nature, and it can be said that it is a small park.
In both California and Japan, many of the writers and creators I became close to expressed nature itself or used materials as they were. As for Baker's friend, the very act of baking bread seemed to be a similar expression. The finish and taste of things like bench tables and sourdough bread that use Parklet stumps as they are are based on such expressions.
Nature and culture in California and Japan. And I am looking forward to seeing the culture of this Higashi-Nihonbashi city fuse on this occasion. What were some of the things you were particular about when creating the place?
Mr. Max : Wherever there is good bread and coffee, people will always gather and community will be born. Rather than being more delicious than anywhere else, or fancy bread and coffee, we thought we had to make our own to create a new, consistent community.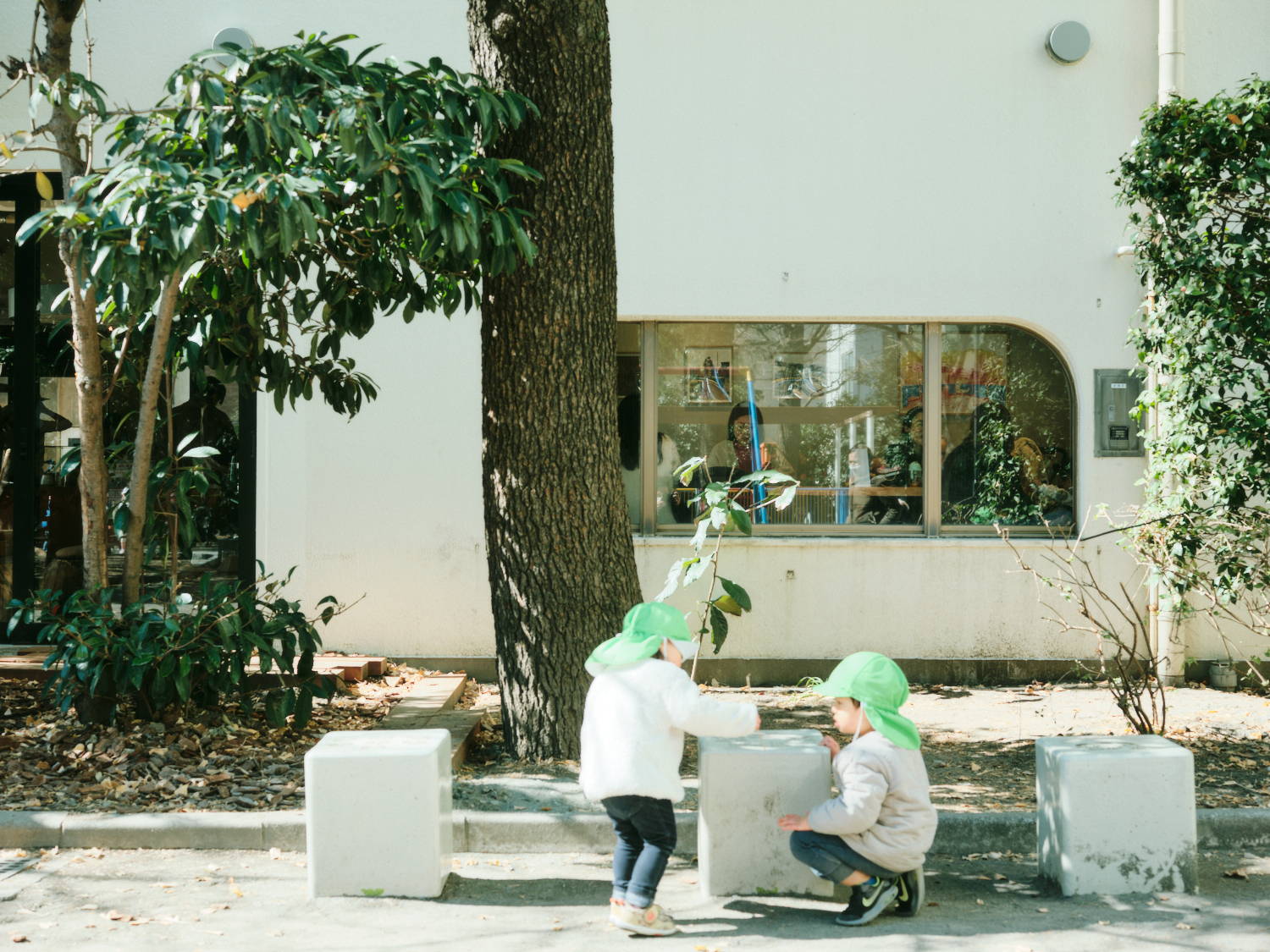 So that's why the current members of Parklet are gathered. What do you think about the role that coffee plays in these places?
Mr. Max : On the West Coast, especially in San Francisco, you can get to know the colors of the community and the culture of the town through the artist's expression in a place like a nice bakery. For example, my friend and artist, Ido Yoshimoto and Solange Roberdeau, an artist cut a giant tree in half and dyed it then decorated on the exterior of Tartine Bakery. It's still part of the cityscape. As Taro Okamoto also said, if you want to know the culture of a place, the best way is to go to a restaurant that locals go to. I think that's absolutely true when it comes to bakeries. In other words, where there is good coffee, you can see the charm of the city.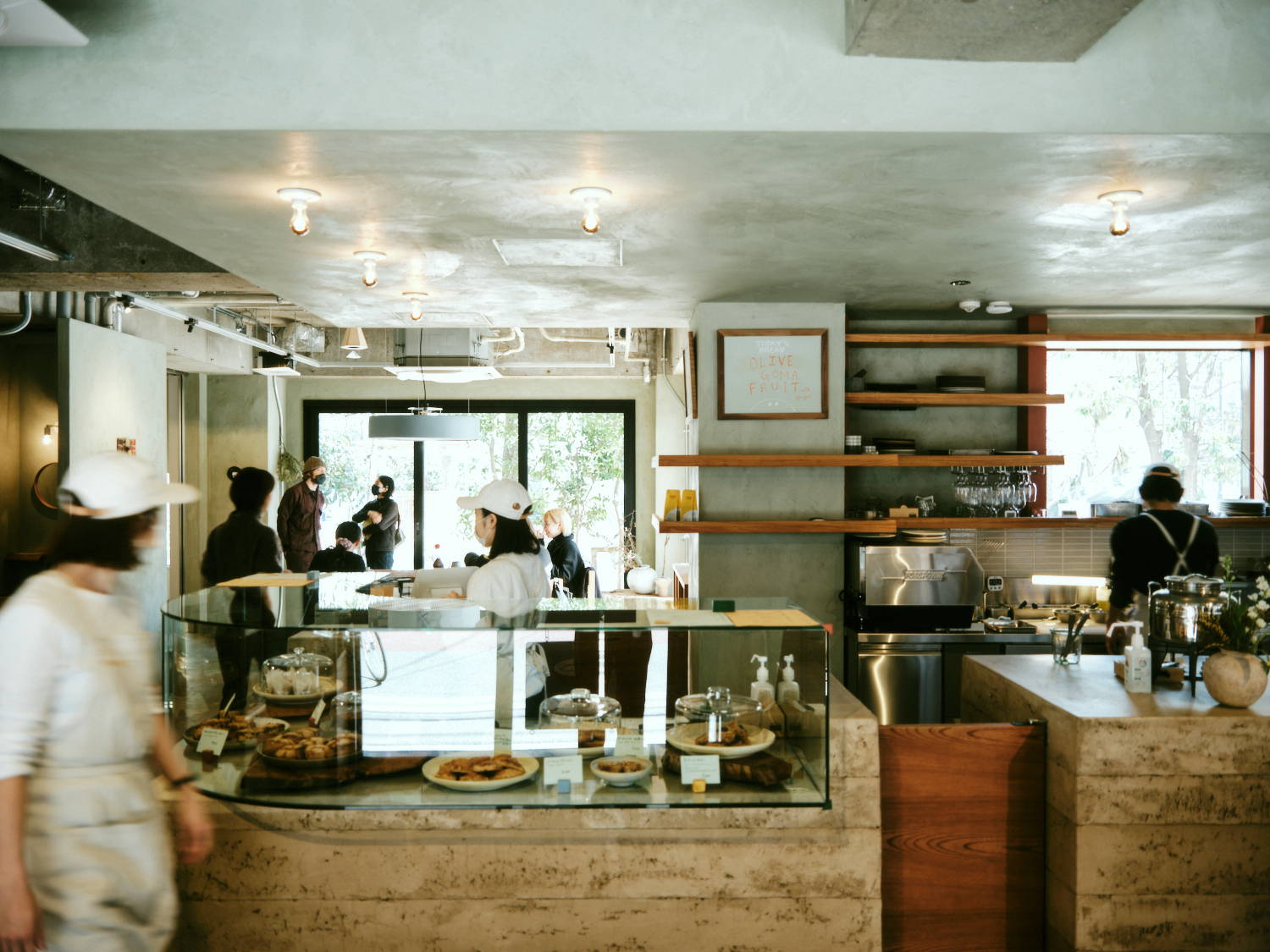 So the scenery of such a city is projected through the store itself and art. In the future, how would you like visitors to use this place specifically?
Mr. Max : Different people, different ways to use it. Now, eating sourdough bread and coffee on that stump is the experience that many people aspire to. But not only that, for example, you can stop by and buy a loaf of bread or a bottle of wine and go home, or you can stand and eat scones and coffee quickly. When it gets warm, head out to the park and enjoy a picnic. The other day, an elderly woman came with two or three of her friends in the middle of the day and was happy to go slowly with a glass of wine. Right now, it's only open in the evening 5 times a week, but someday I'd like to do everyday until night.
I'm looking forward to that. Finally, what do you want to do in the future as a Terrain or Max individual?
Mr. Max : At Terrain, we want to continue to be flexible. I might do client work, and if I continue like this, it may seem like just a food and beverage group, but I want to do various things such as media and publication.
Personally, I have two things I want to do right now, one is to build a park. Parklet also has elements in common, but we should make more use of the terrain outside to create it. The other is something museum-related. I think there are various forms of curation of the exhibition.
I am looking forward to the development of Max, TERASU, and Terrain from their respective standpoints in the future. So far, we have seen them active in the media, but we are also supporting the creation of three-dimensional things like Parklet. Thank you very much for this time!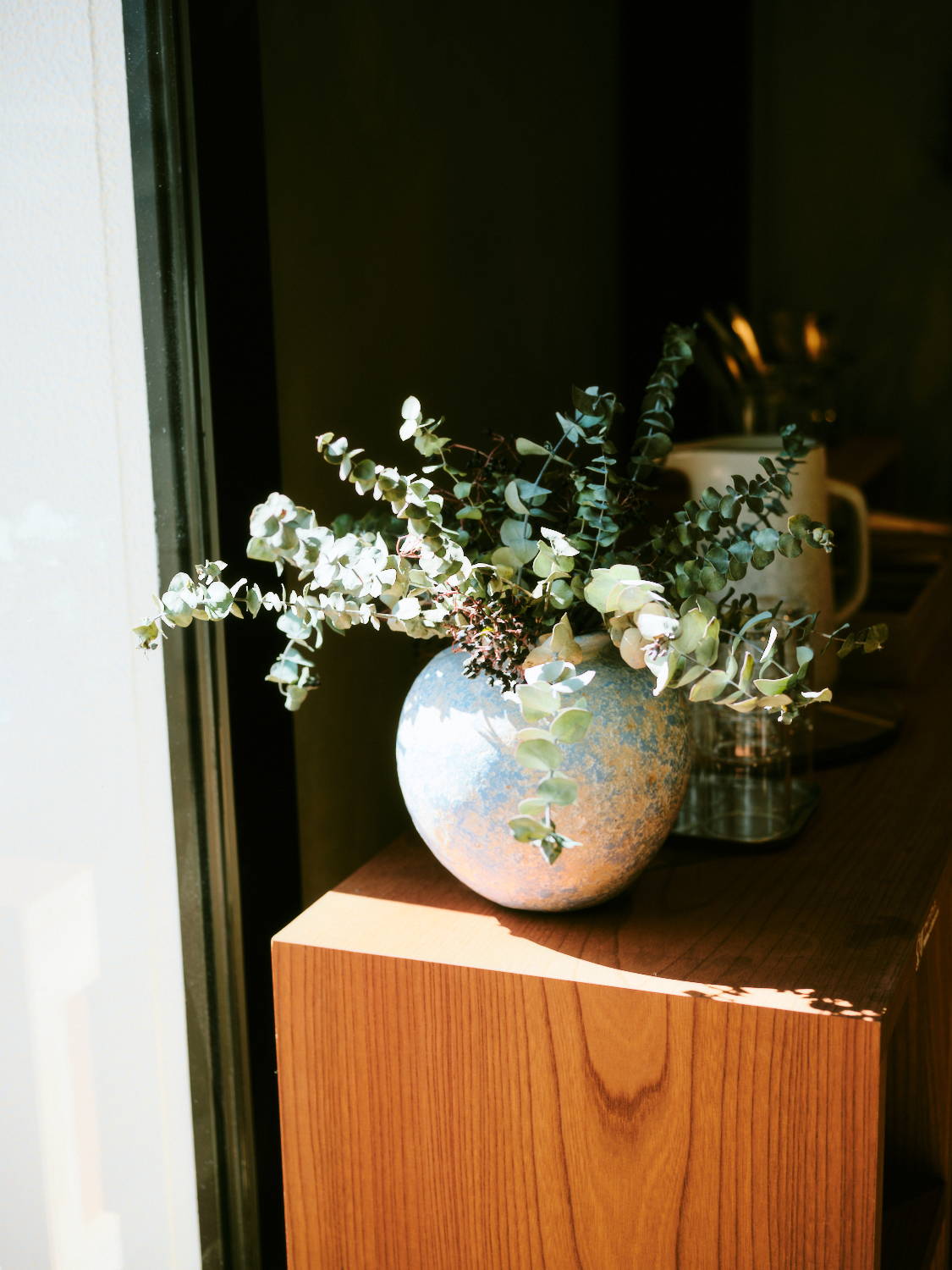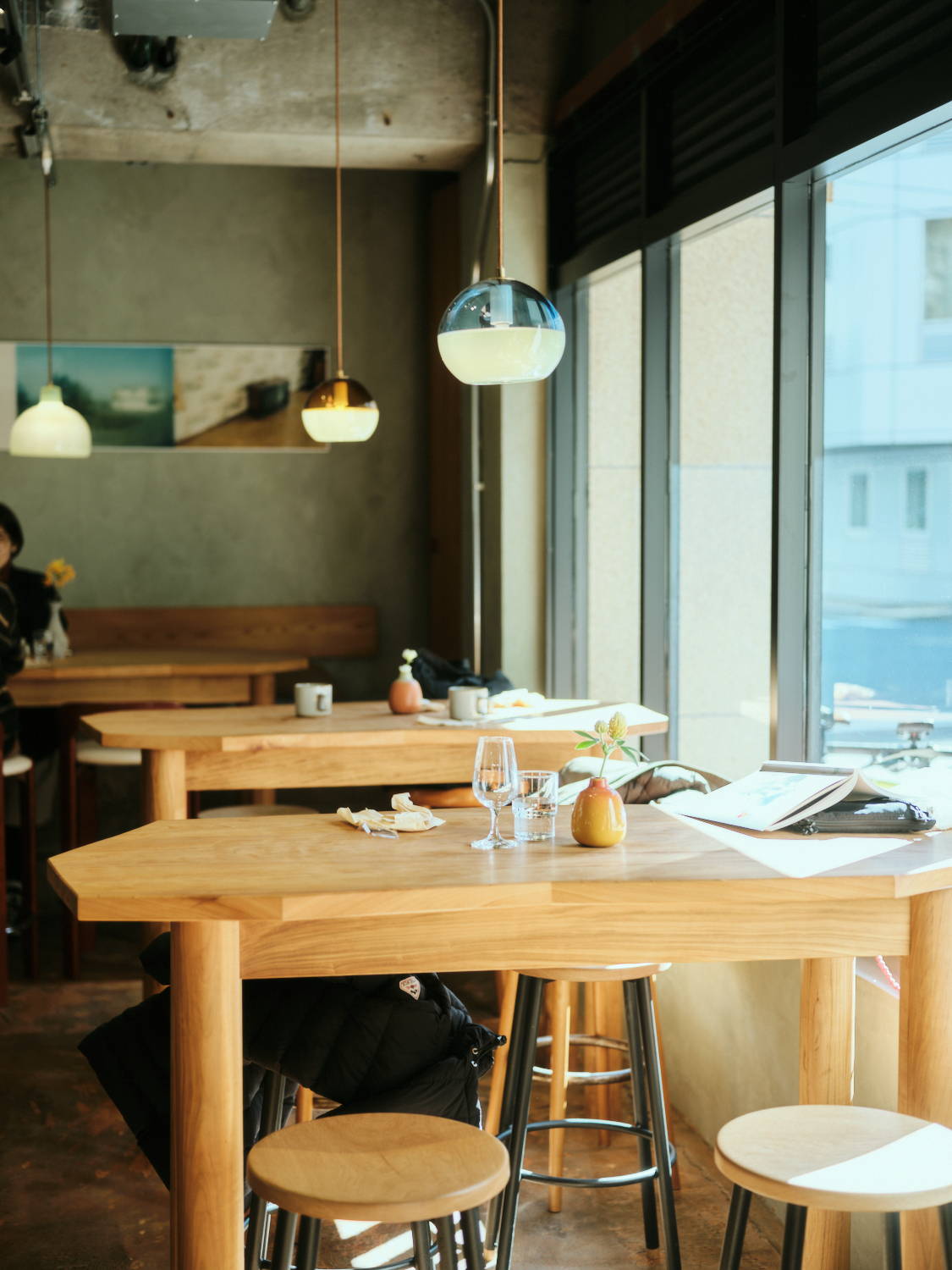 Everyone has a desire to feel nature and be in harmony with nature, and while it can be difficult to take it into everyday life, the Terrain team practiced it in the context of cities and nature. There is an accumulation of creativity that they have been working on while facing nature so far.
Because they had been exposed to all kinds of natural environments and regions, they were tolerant of the climate, individuals, and communities of each place, respecting and making the most of them.
The way they work and live their lives, observing the situation and making the most of each other, made me feel as if I was snowboarding.
Creative Director / Mr. Max Houtzager
〒103-0024 SOIL NIHONBASHI 1F, 14-7 Nihonbashi Kofunecho, Chuo-ku, Tokyo
TEL 03-3527-2627
Experience and respect nature and make the most of the individuality of the land.
Cafe Kopican,Okabayashi Farm, which continues to take on challenges, will become a bridge between the region and the country.