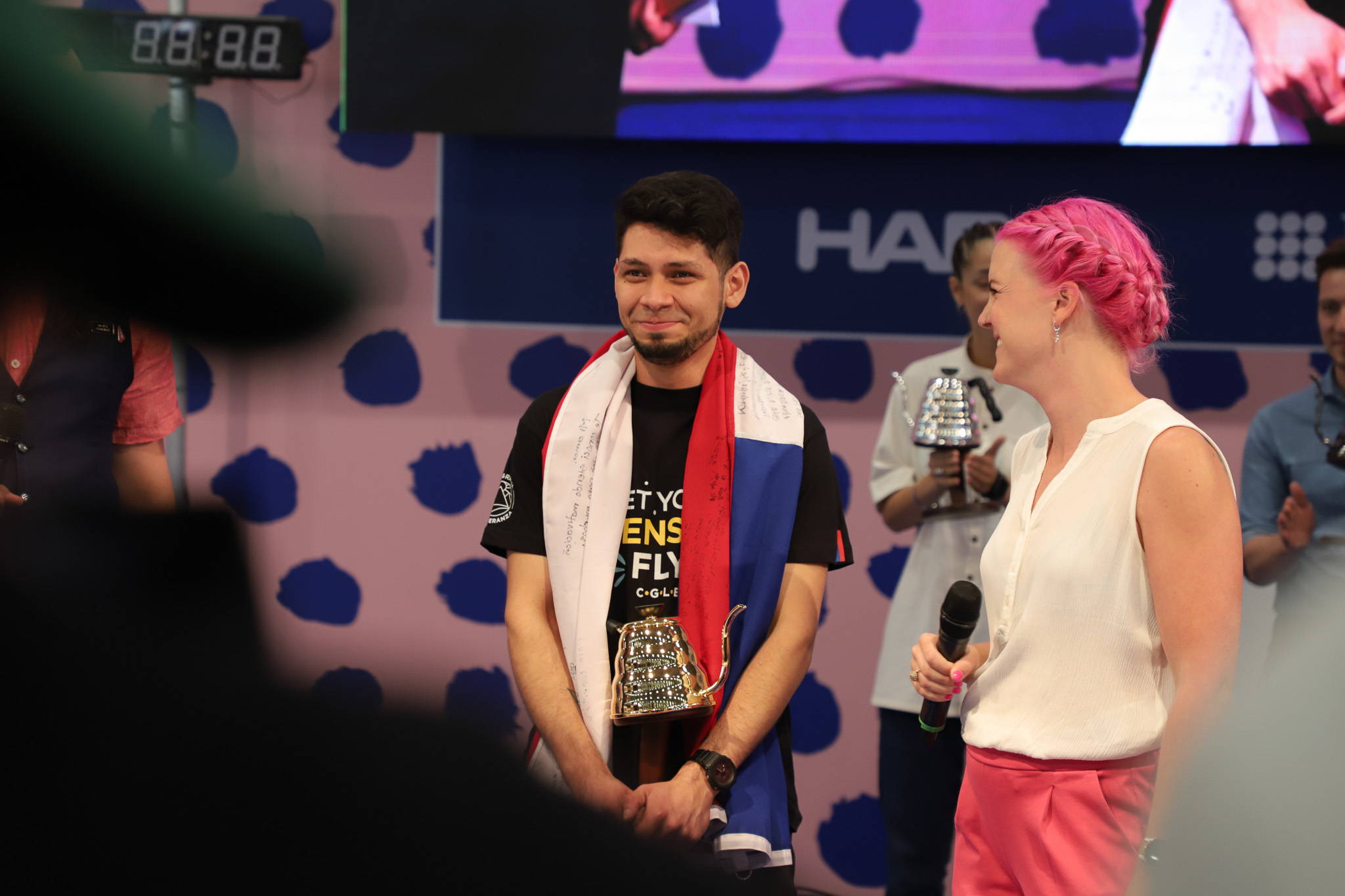 World Brewers Cup 2023 Winner Carlos Medina.
The best view in the world, which he got after overcoming the previous competition.
Carlos Medina, winner of the World Brewers Cup 2023.
Interview with Carlos Medina,
Chile's national champion at the World Brewers Cup 2023, held in Athens in June 2023.
We asked him about the recipes he used and future developments.
For various reasons, he was unable to participate in the last World Brewers Cup 2022 in Australia.
However, this time he overcame these difficulties to reach the world stage. The result of winning the world's first place shows an insatiable spirit of challenge.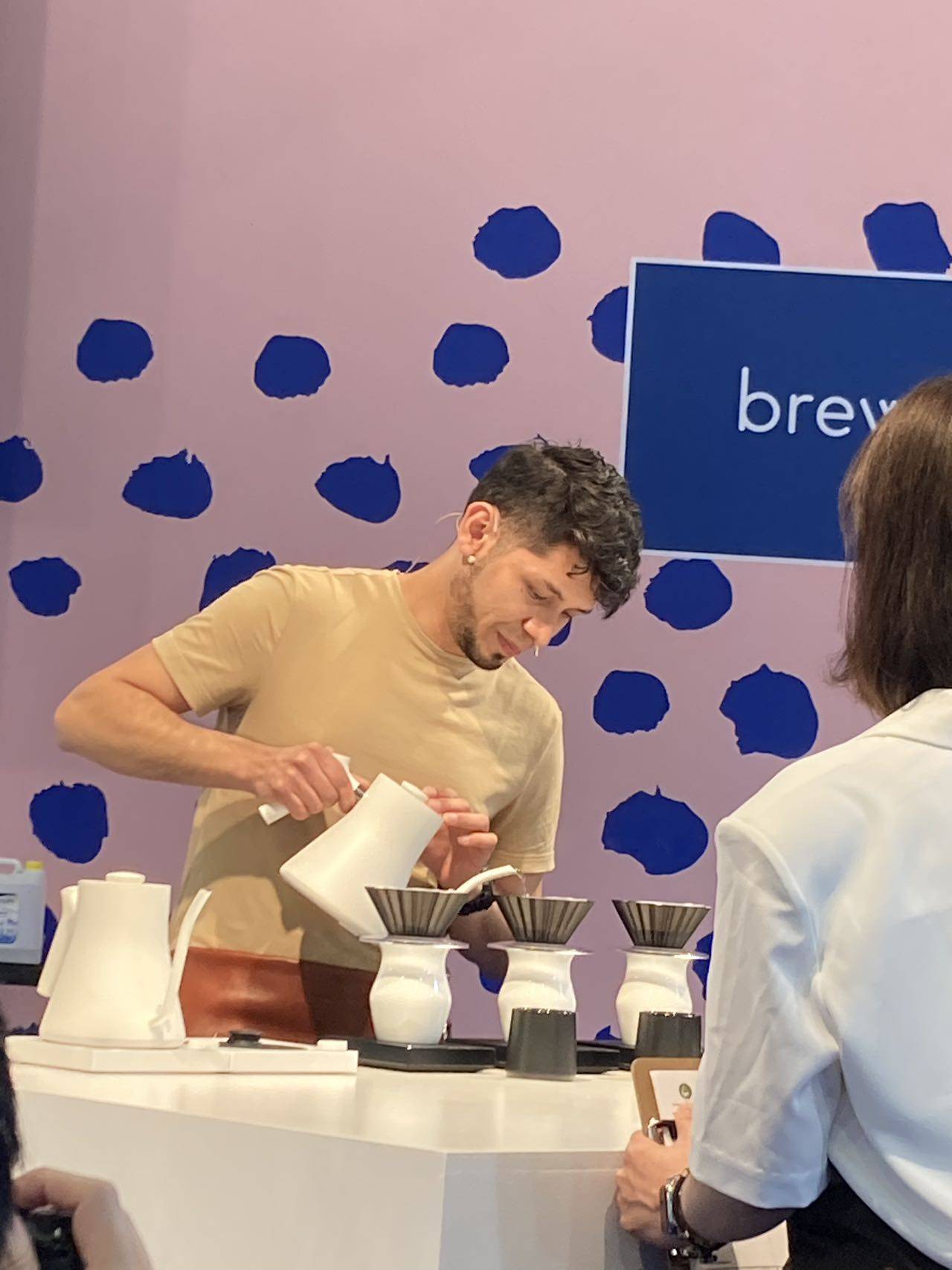 Reasons for highly reproducible recipes.
――Could you share the recipe you used for the competition?
The recipe used in the competition was a recipe that used 15.5 grammes of beans and extracted 250 grammes of liquid.
The temperature of the water is 91°C.Paper filters were conical and kettles were Brewista.
The grain size of the beans was set to medium grind and the water pouring method was to pour in 50g of water every 30 seconds, five times evenly, aiming for 2 minutes 45 seconds to complete the extraction.
The beans used were of the variety Sidra Natural Process.
These beans have a very complex flavour profile, with tropical fruit-like flavours, white and yellow fruits, as well as nuances of green tea.
This recipe was the recipe I used when I was working as a roaster,
so for me this method It was easy for me to verify the coffee on the day of the competition.So I chose this recipe which gives similar results.
In adjusting the recipe for the competition, for example, we used 90 degrees on the first day of the competition and 91 degrees on the second day, and this recipe allows you to make such fine adjustments and it worked quite well.
―― After the competition closed, we saw many people trying your recipes after watching your competition. The fact that the recipes are easy for anyone to reproduce makes the coffee feel more appealing.
Yes, that's right. Actually, that was part of the idea when we were thinking about which recipes to use in the competition.
During the competition, competitors have to make presentations, brew coffee and do many things at the same time.So for me, the option of choosing a very simple recipe has worked out well as a result.
At the same time, during the competition,I tried to create an atmosphere where the place felt at ease, not to mention the coffee brewing.
―― Could you tell us why you used ORIGAMI drippers and cups in this year's competition?
The first time ORIGAMI was used was during a national competition.
I used a ceramic one at that time. I feel that the ORIGAMI Air I used this time is more flexible.
It can be used in different ways depending on which coffee I try.
Both flat-bottom and cone paper filters can of course be used, and due to the material of the Air, it is not affected by high or low temperatures or any other environment, ensuring stable extraction.
Its flexibility is why I use ORIGAMI. Of course, I also like it because of its attractive appearance.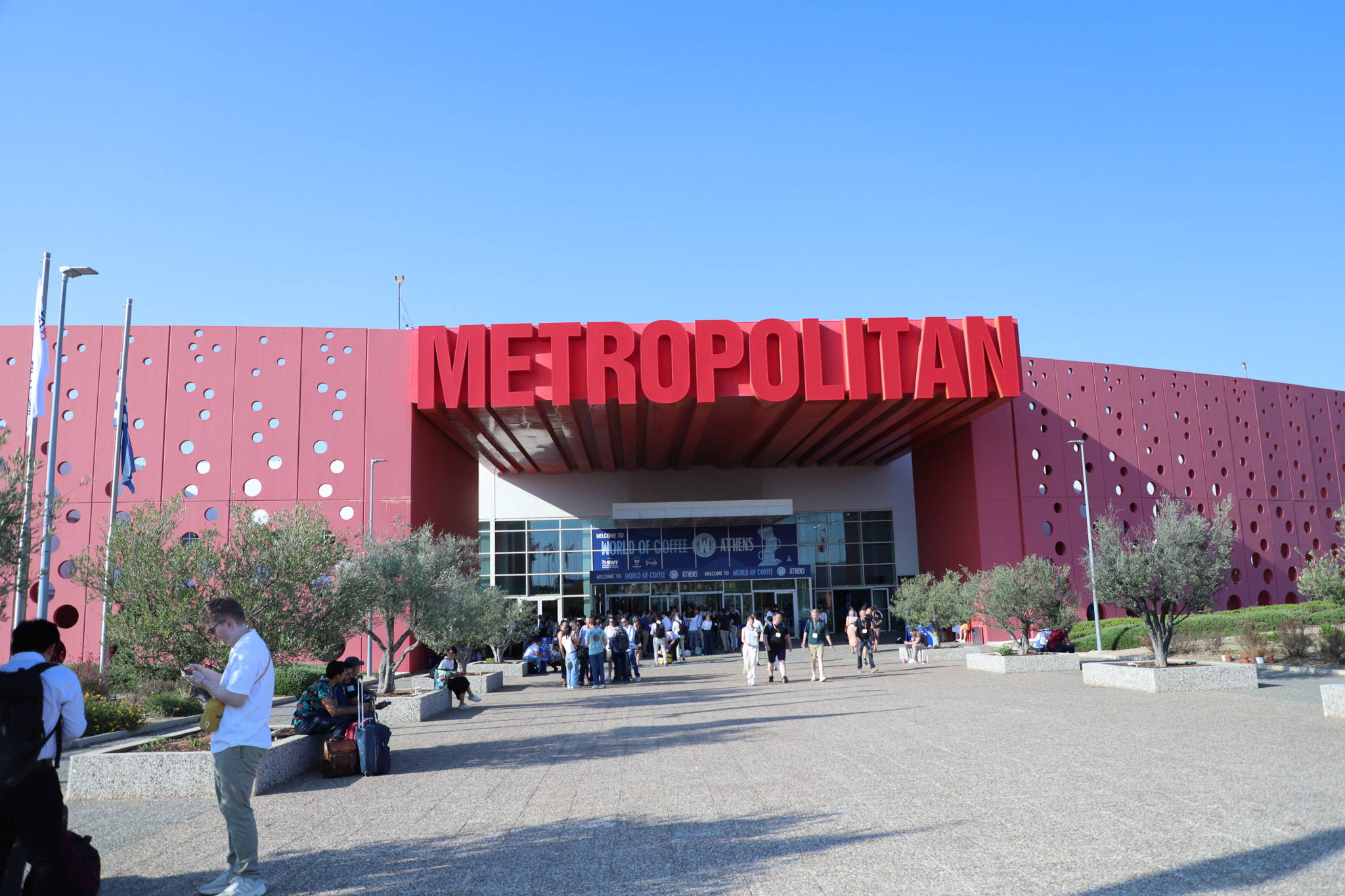 ―― Why did you use conical paper in the competition?
I usually use flat bottom paper filters.
The coffee beans used in the competition were very sweet,
so to bring out a little more acidity I chose a conical shape with the idea of adding more layers of paper.
The paper is changed depending on what flavour I want to extract from the beans used.
New equipment is always of interest, such as extraction aids and new paper filters.
With ORIGAMI, I would especially like to use the ceramic coffee server.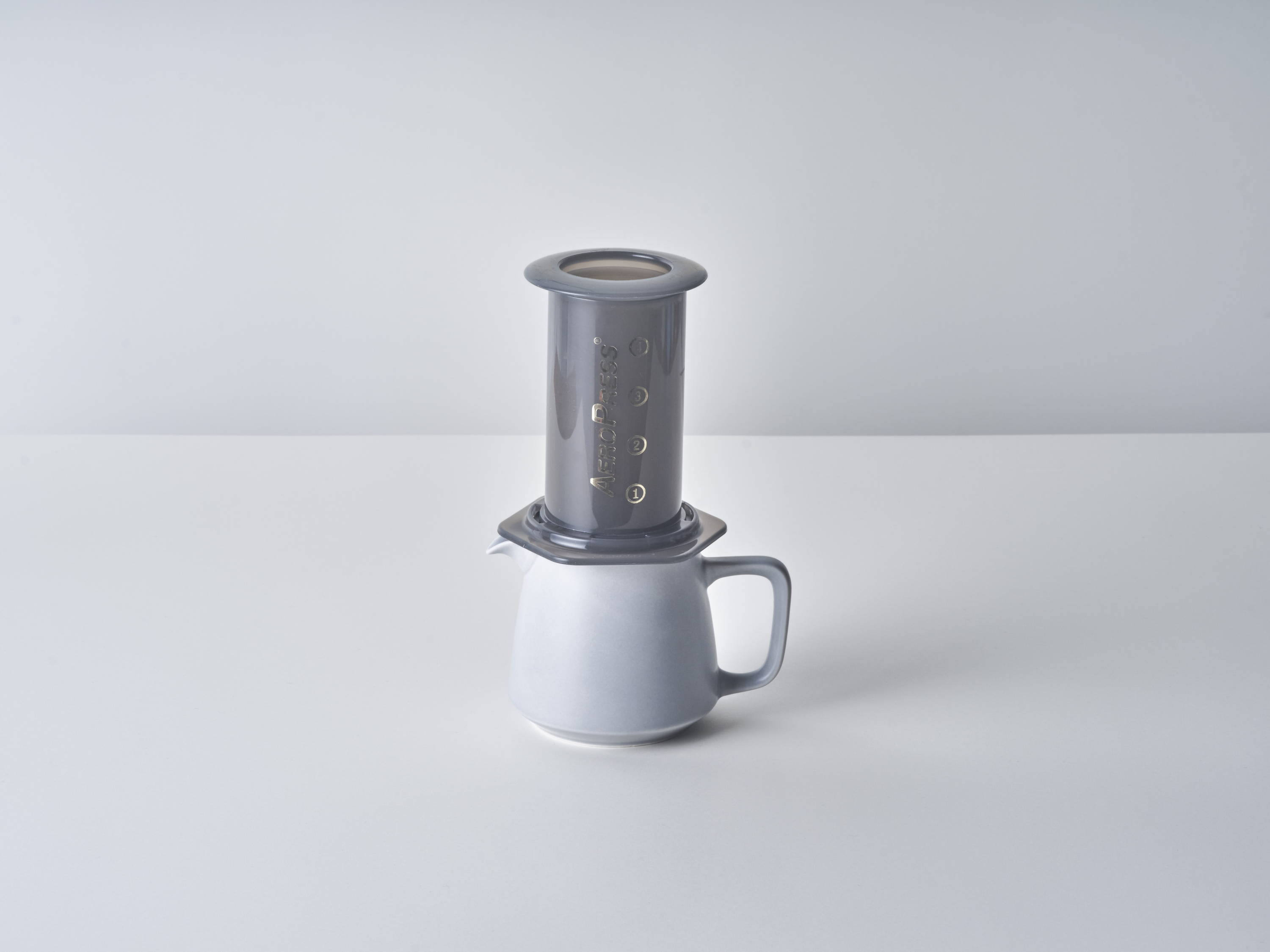 ―― Thank you.A glimpse of the barista's skill in bringing out the profile of the coffee.
We would like to ask about you and your coffee roots.
Could you tell us how you got involved in coffee?
I used to work as a magician, dancing and working in restaurants. Then I moved to a new city and was looking for a more stable job. Then I started working in a coffee shop and started competing that same year. The trigger was a friend of mine who got me into coffee competitions, which, looking back, feels like a turning point. Five years have passed since then.
At first I competed in the Barista Championships. It was the only category of coffee competition in Chile at the time, but later on, when the Brewers Cup started, I competed there for a long time. In the future, I would like to participate in the Barista Championship again.
―― You used to be a magician, and I wonder if you are still active these days.
I feel that your experience comes through in your presentations at conventions.
I no longer work as a magician, but I do consulting work from time to time. As a hobby, I still practise and sometimes perform magic for family and friends.The presentation of conventions is not similar to the magic content, but there is a lot to help.
I am now completely focused on coffee.
All competitors come from different backgrounds and experiences and feel that they bring unique values to the table.
Now I want to enjoy my time as World Brewers Cup Champion.
―― Do you plan to continue to challenge yourself in competitions as a competitor?
I really hope to challenge for the Barista Championship. I don't know if it will be next year or in a few years time, but for now I want to enjoy my time as World Brewers Cup Champion.
Chile does not yet have other competitions such as the Tasters' Cup or Good in Spirit, so I am looking forward to having them.
Carlos's gaze showed a spirit of exploration that he still wants to challenge himself with.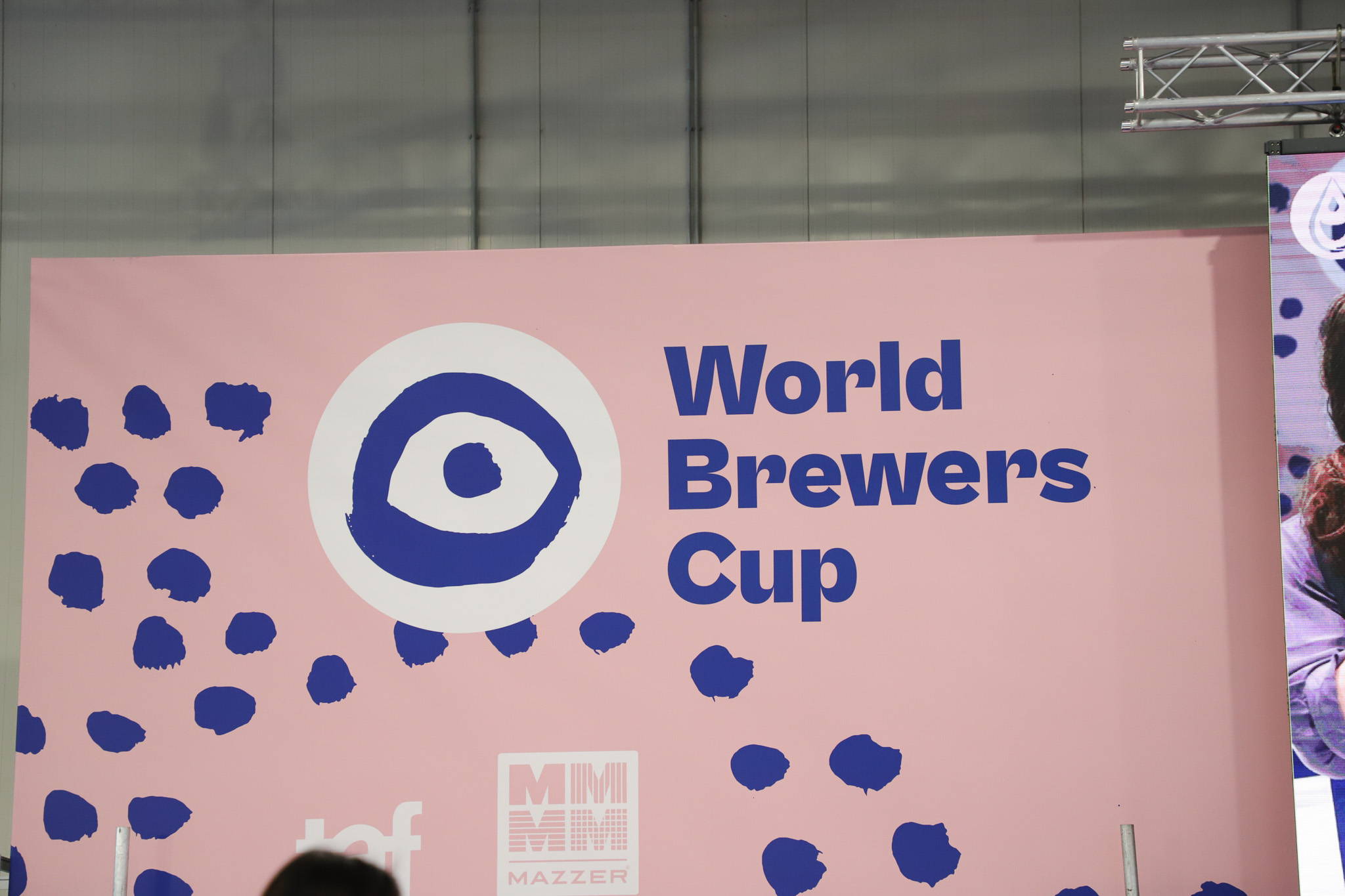 Winner after overcoming the experience of the previous competition.
―― I heard that you were unable to participate in the World Brewers Cup 2022 last time due to various reasons, so to overcome that and win this time is really dramatic.
It was really hard not being able to go to Australia.
As I was participating as an independent competitor, all of my competition equipment and other equipment was supported. The same amount of money for travel to Australia and other expenses from the governing body was not returned due to that issue.
I started from zero.
Since then, I have sold coffee and made other efforts to cover the new ticket and hotel costs for Athens this time. At first it was really hard, it was like starting again from scratch. But in the end, I think that event was very important now.
The time I was able to do so led to more training and confidence.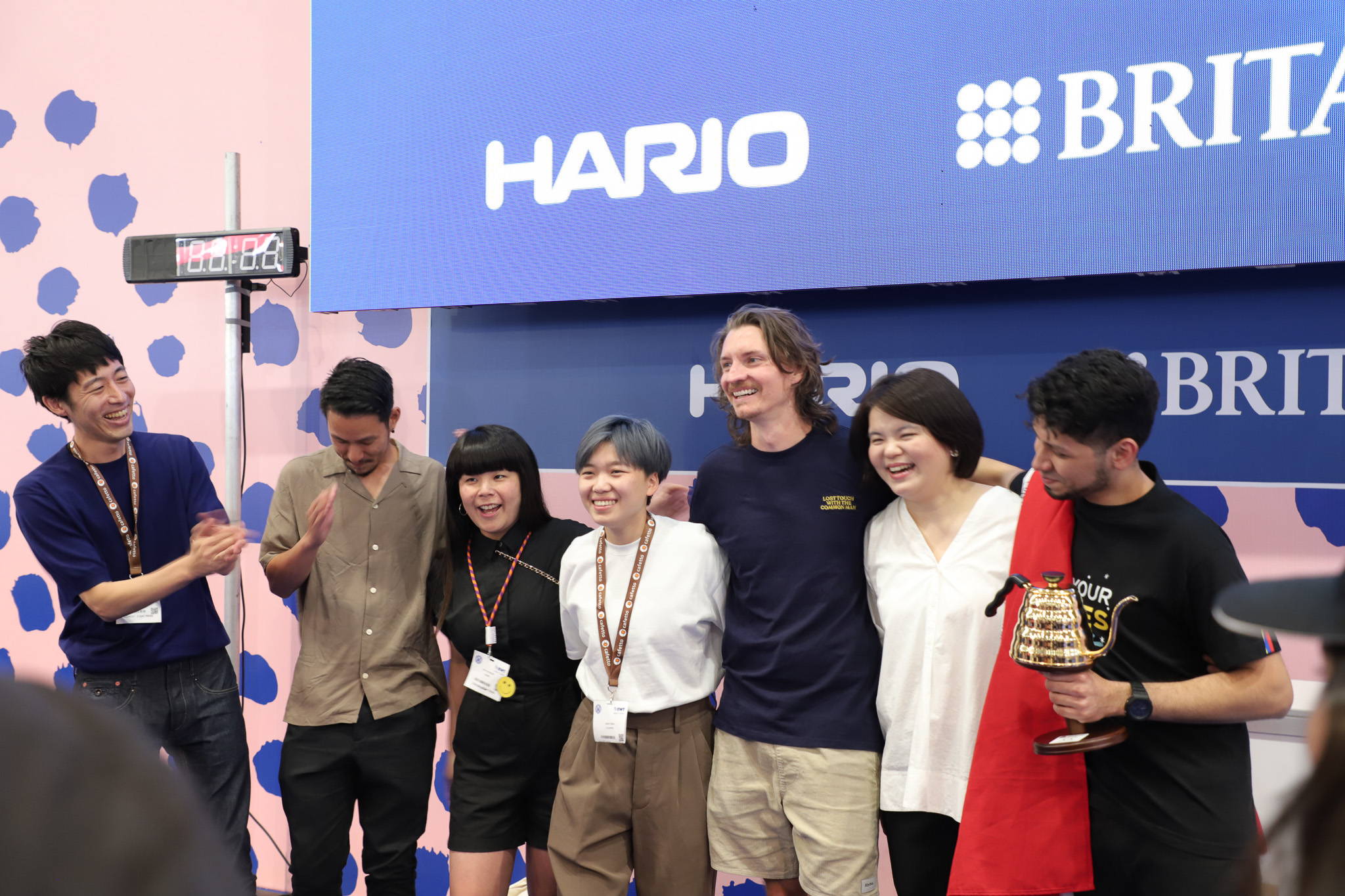 ―― It was a very tough but valuable experience. How did you like the city of Athens, where the tournament was held this time?
It was a very beautiful city. I would like to go there again.
It was difficult to visit all the places we wanted to go as I had a very short stay, but it was still a great experience.
It is a really beautiful city and I still feel a little sad when I remember it. That is why I would like to go back.
Three of the six days of my stay were spent at competitions and the other three days were spent training as much as possible.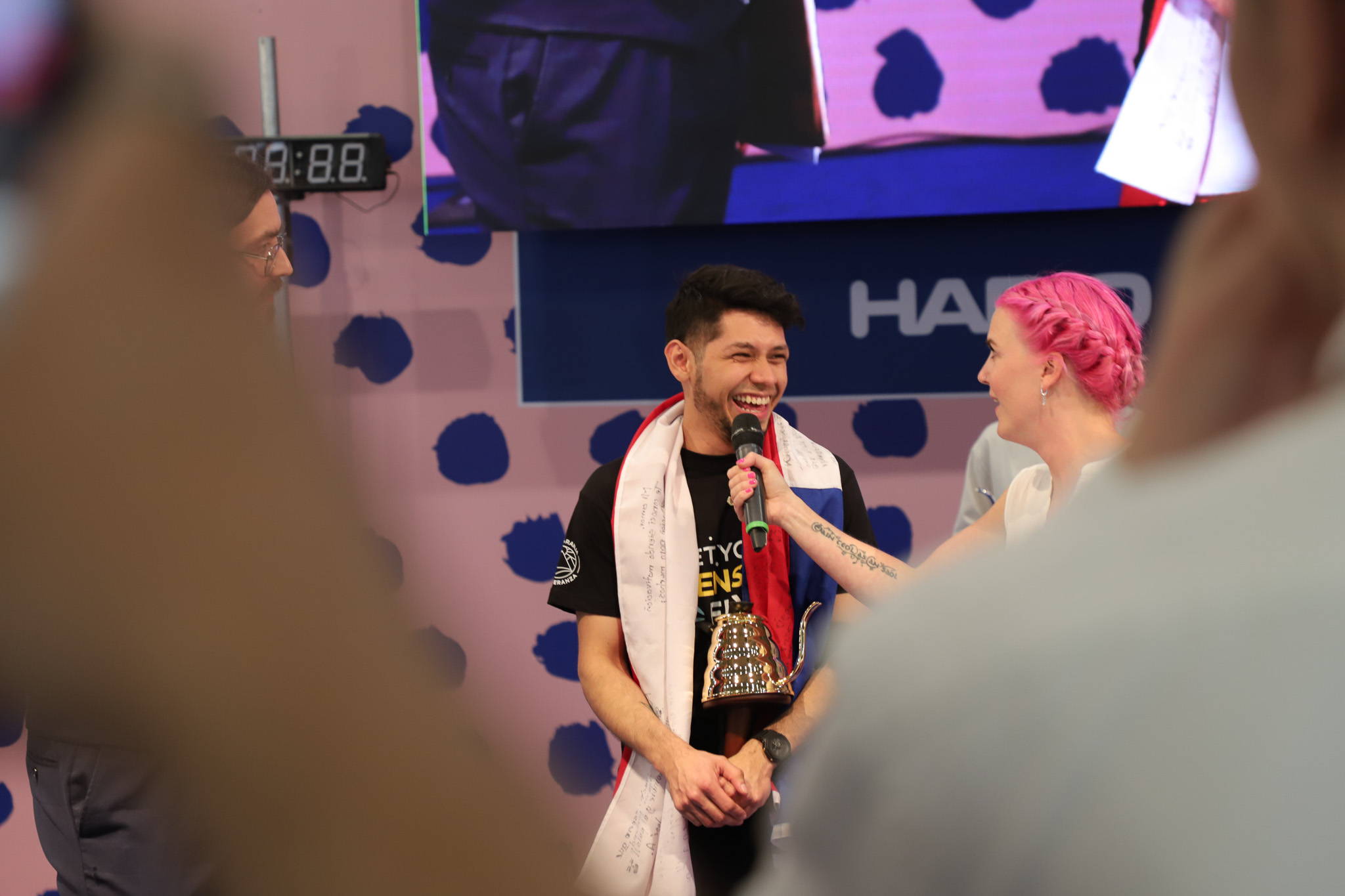 ―― As a final question, could you tell us about your future prospects as a champion?
Carlos spends his days as a champion. When I asked him about his future prospects, he told us about his thoughts on the world.
I offer classes, courses and consulting in Chile, and I also do various jobs. I also want to visit coffee bean exporting countries around the world. Events include visiting Host in Milan (a large coffee exhibition) and SCAJ in Japan.
I am also re-launching my own coffee brand and roasting coffee for that brand.
I am working on a number of things to make this year as meaningful as possible.
Asia is also new to me as I have not been there yet.
I recently visited Brazil for the first time and spent time with Brewers Cup competitors and people from Brazilian plantations.
It was a very exciting experience with a lot of nervous and exciting moments. I am now really looking forward to going to many places.
Carlos' busy life as a champion never ceases to challenge him.
We are very much looking forward to seeing more of his work in the future.
World Brewers Cup Champion 2023
"A unique and moving experience" for you, all over the world. Miki Suzuki, barista at Cokuun