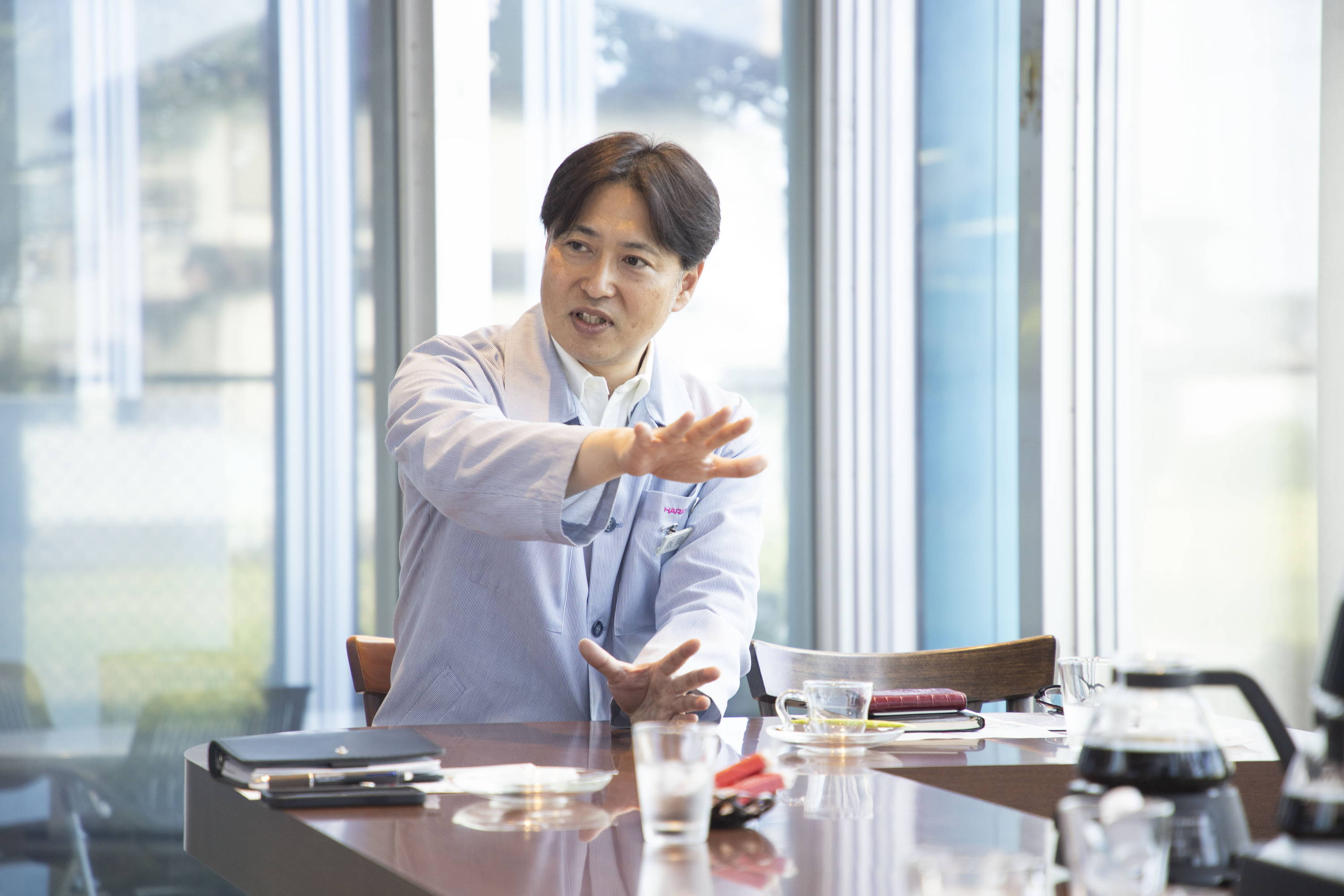 HARIO's classic at ORIGAMI /Tatsuya Iijima, HARIO Senior Managing Director
Tatsuya Iijima, HARIO Senior Managing Director
This time, we visited the factory of HARIO, the only manufacturer of heat-resistant glass in Japan.
We would like to introduce you to the places and thoughts behind the Glass Coffee Server with HARIO, which was launched this summer.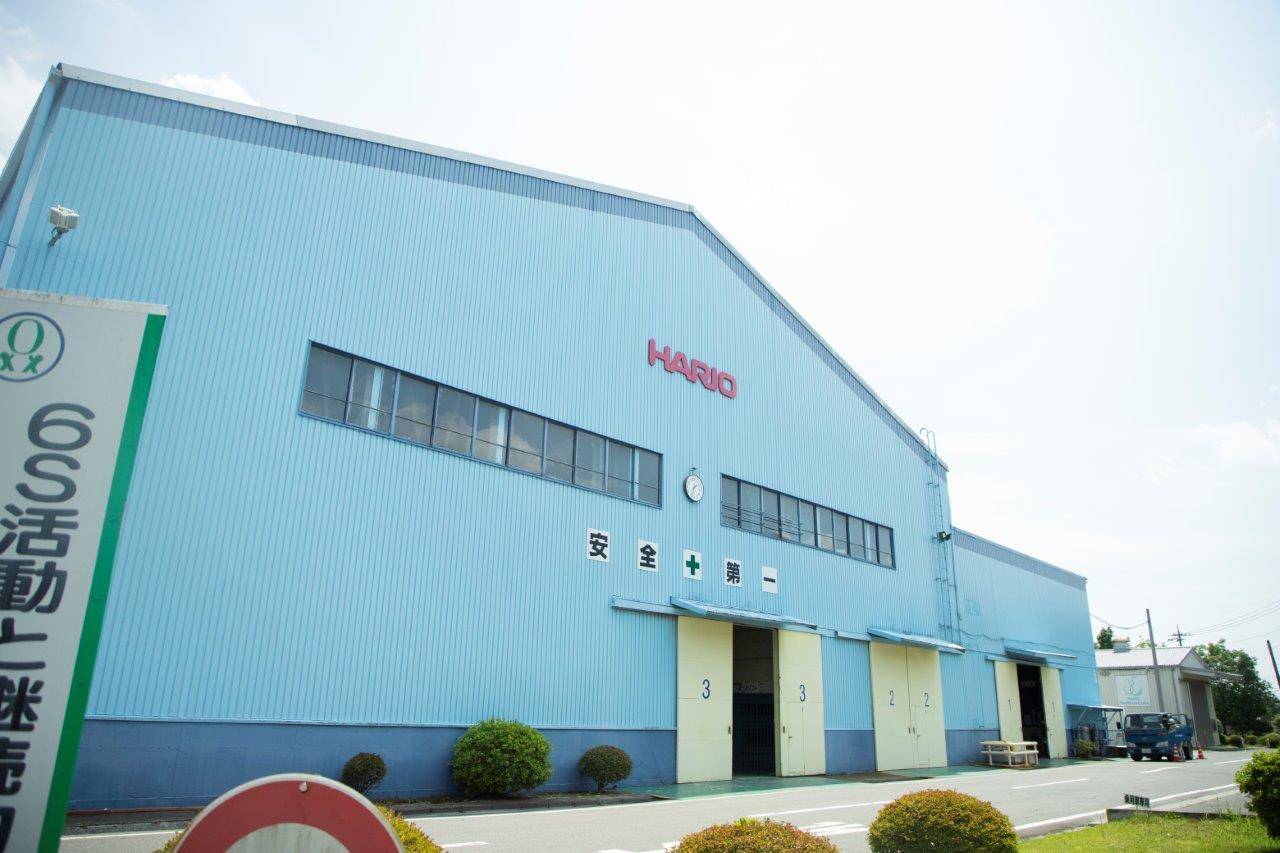 HARIO's heat-resistant glass, HARIO Glass®︎, has been produced in a "chimney-free factory" since 1972. The successful development of a unique technology that melts glass materials using electricity instead of heavy oil has made the factory clean and environmentally friendly.
HARIO Glass is made in Japan at the only mass-production plant for heat-resistant glass in Japan, and since HARIO's origins are in the production of scientific instruments, it is used not only for coffee utensils and food storage containers, but also for chemical experiments and development due to its excellent acid and alkaline resistance. HARIO glass is a safe and secure material made of 100% natural origin.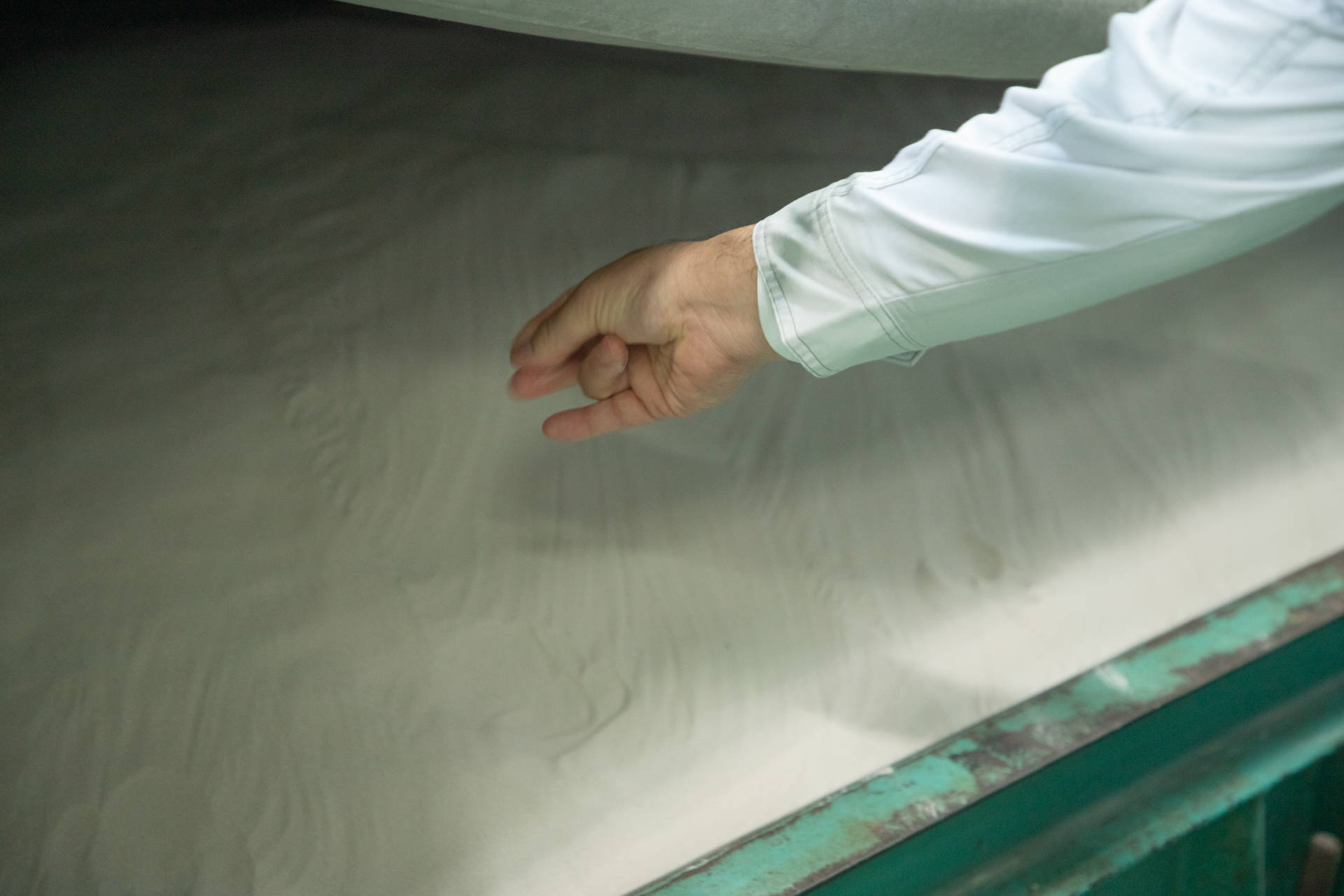 The materials used are natural minerals.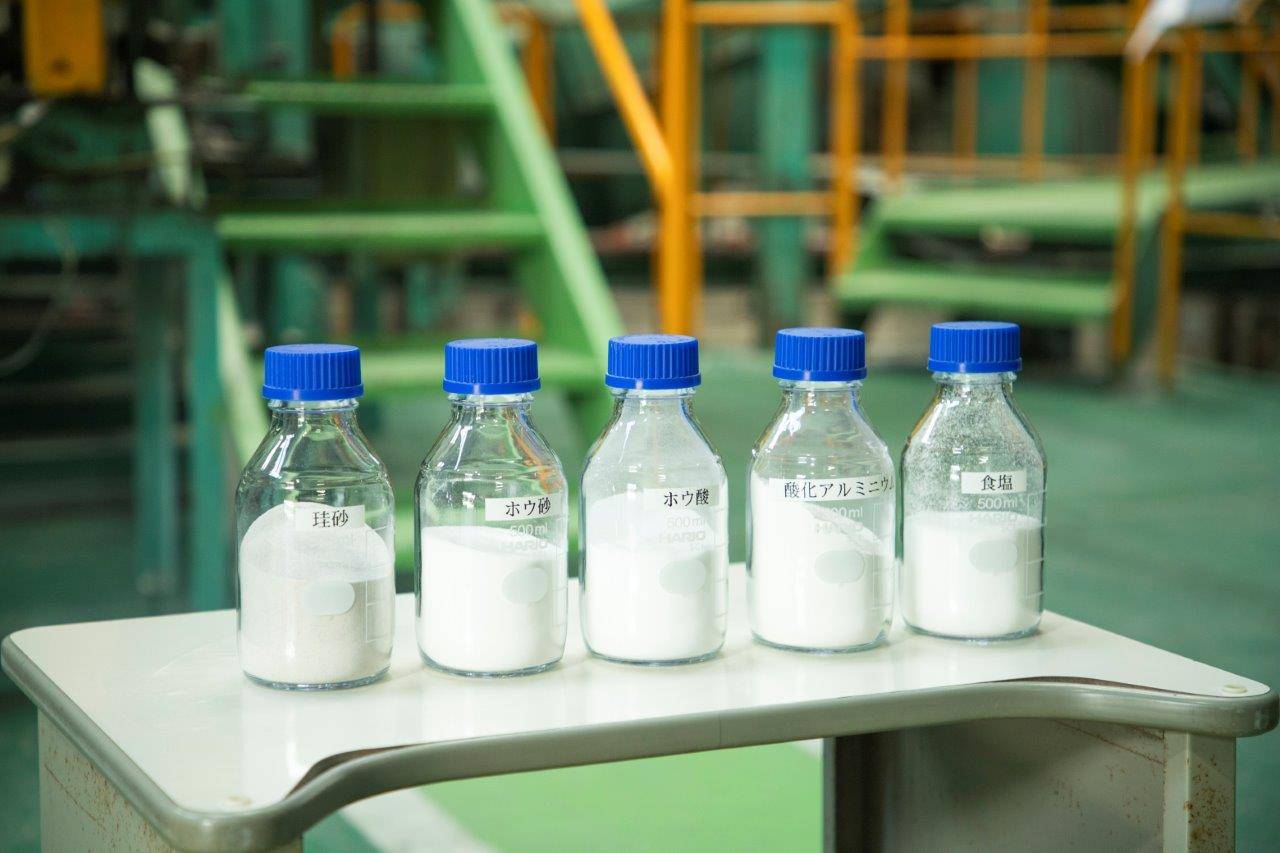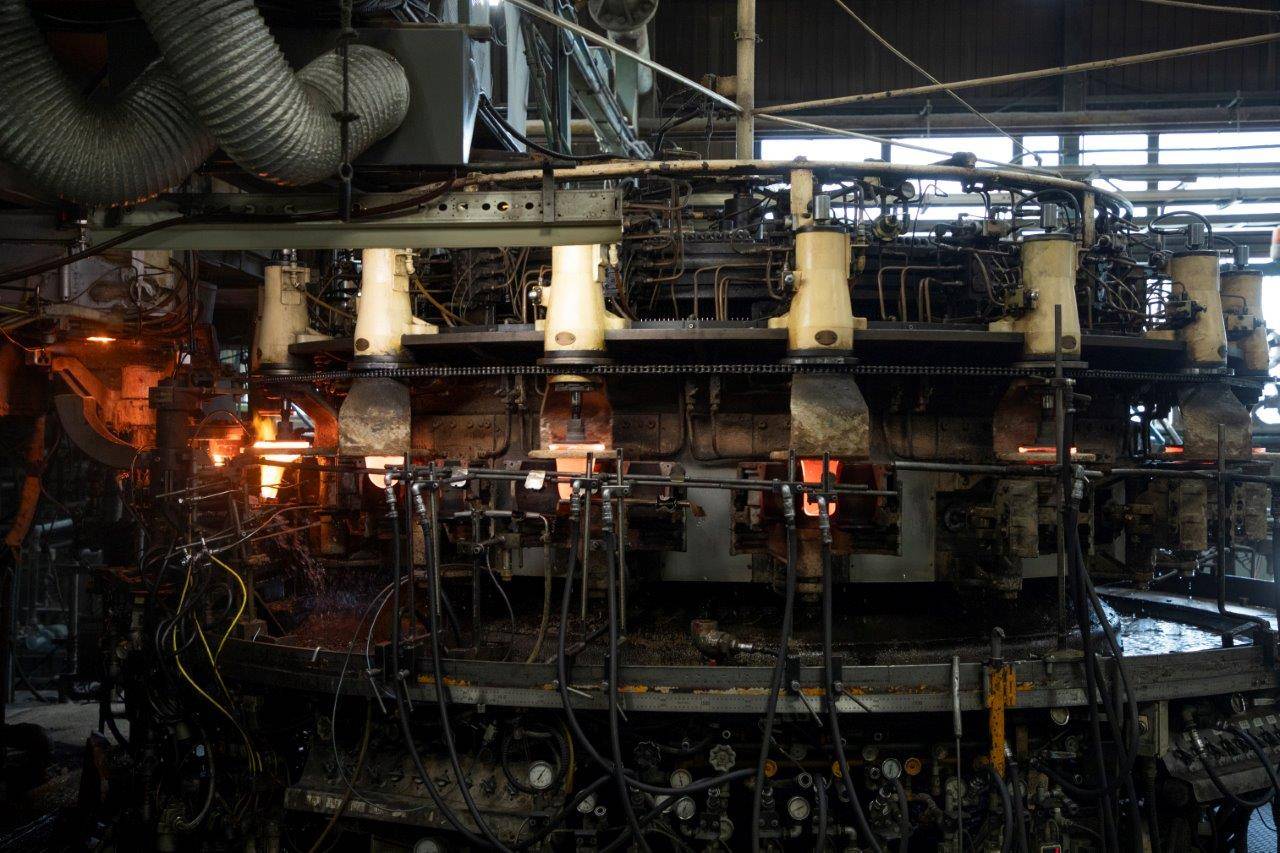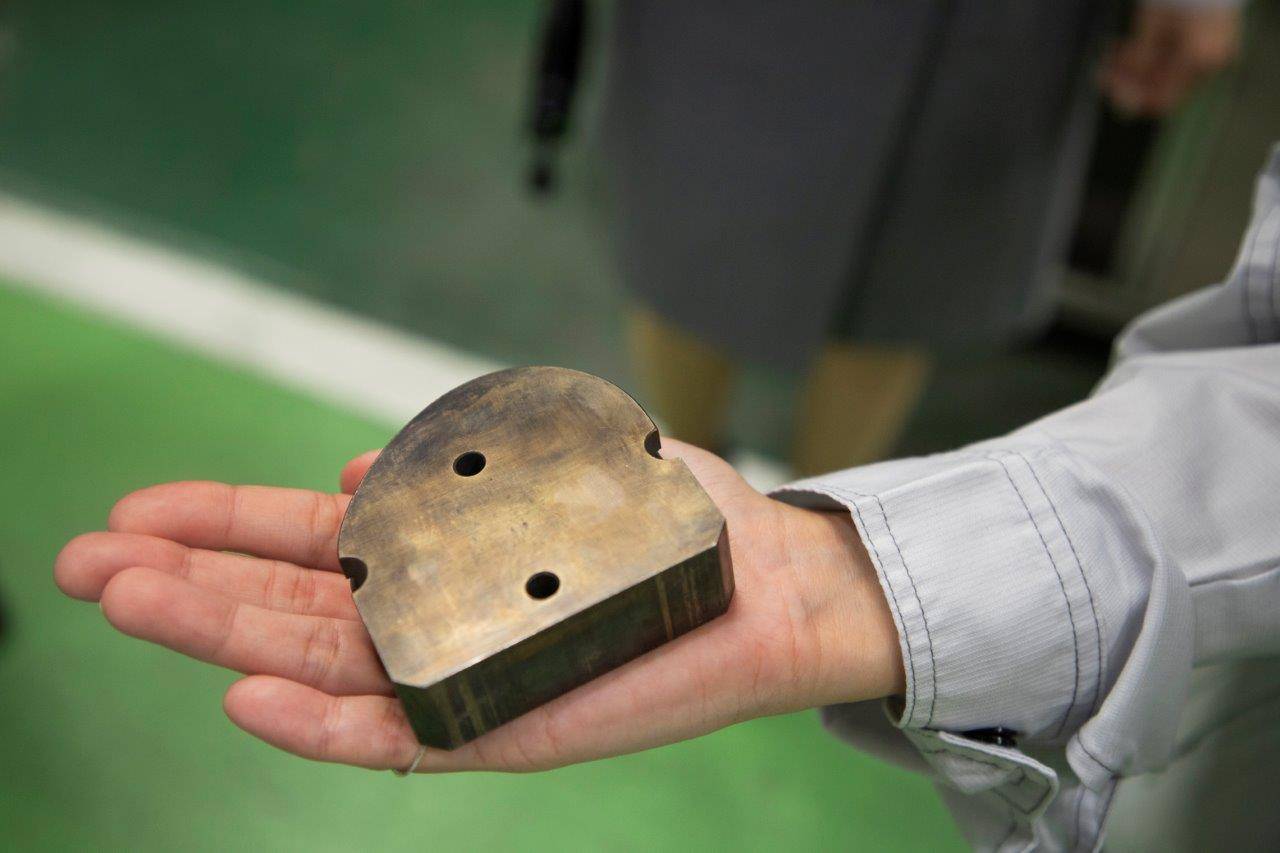 Molds for glass server handles. ORIGAMI glass server handles are made using these molds.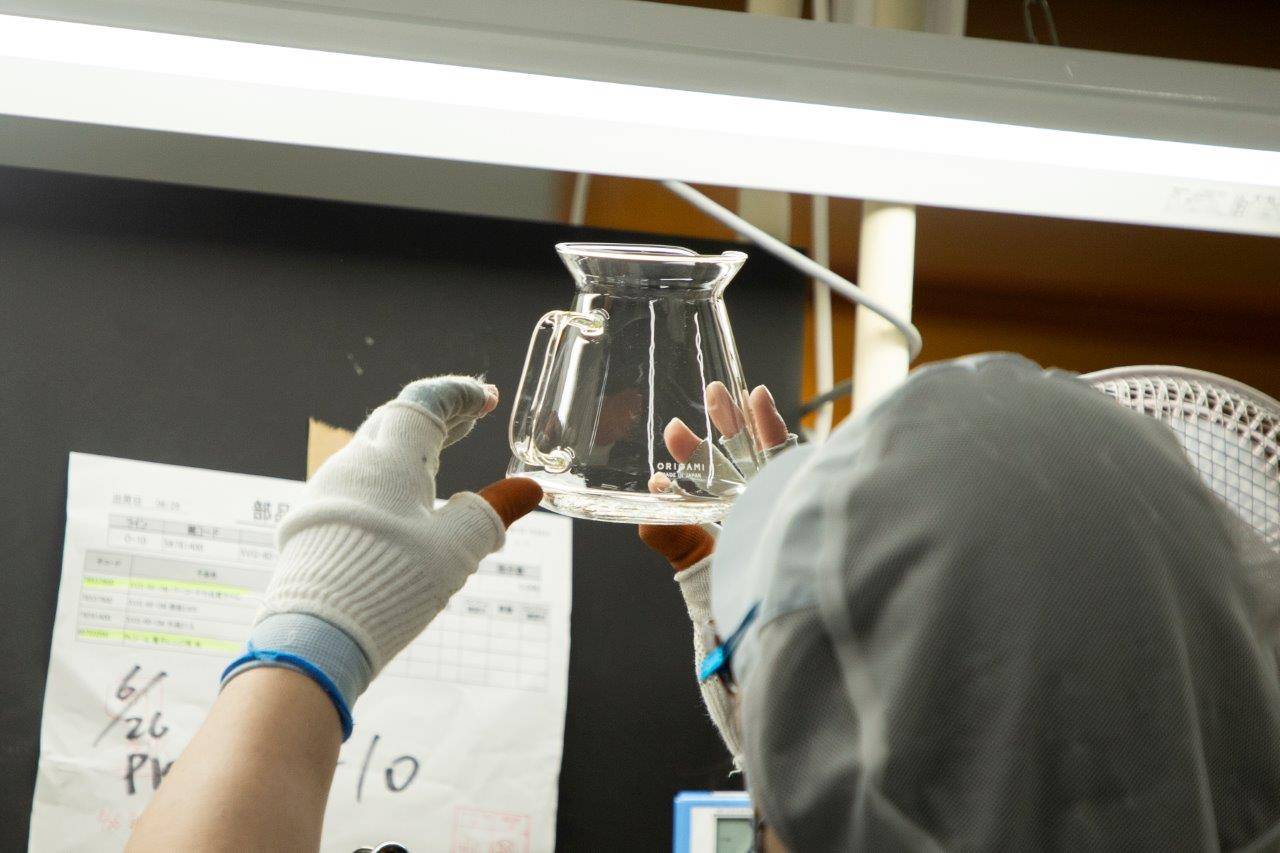 Each piece is carefully inspected, boxed, and shipped.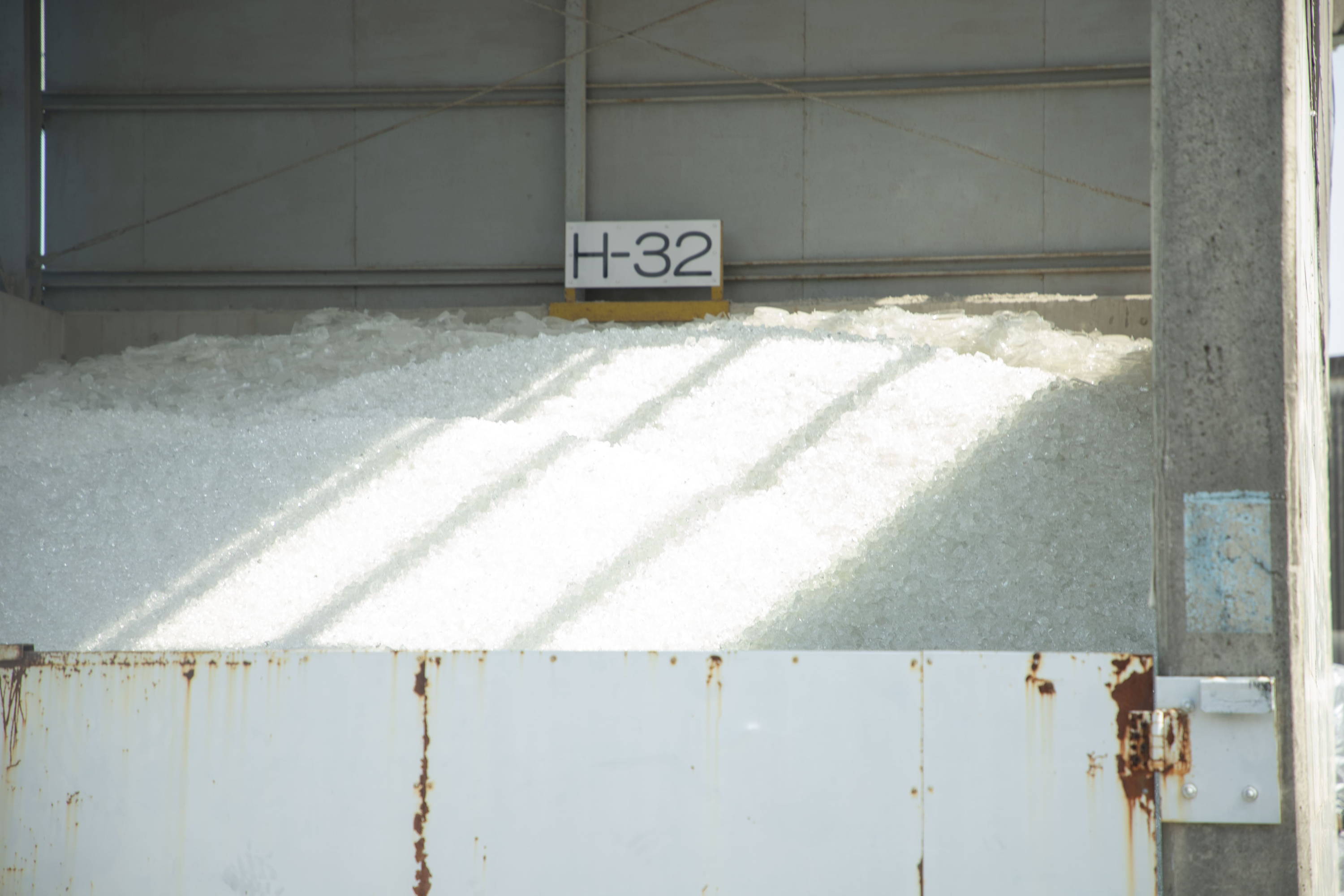 Scrap materials (cullet) from manufacturing are collected and reused to become part of new products again.
We were able to talk to Mr. Iijima, Senior Managing Director and Deputy Plant Manager, about the history of HARIO and its aspirations.
Manufacturing that lasts for 100 years. The only heat-resistant glass in Japan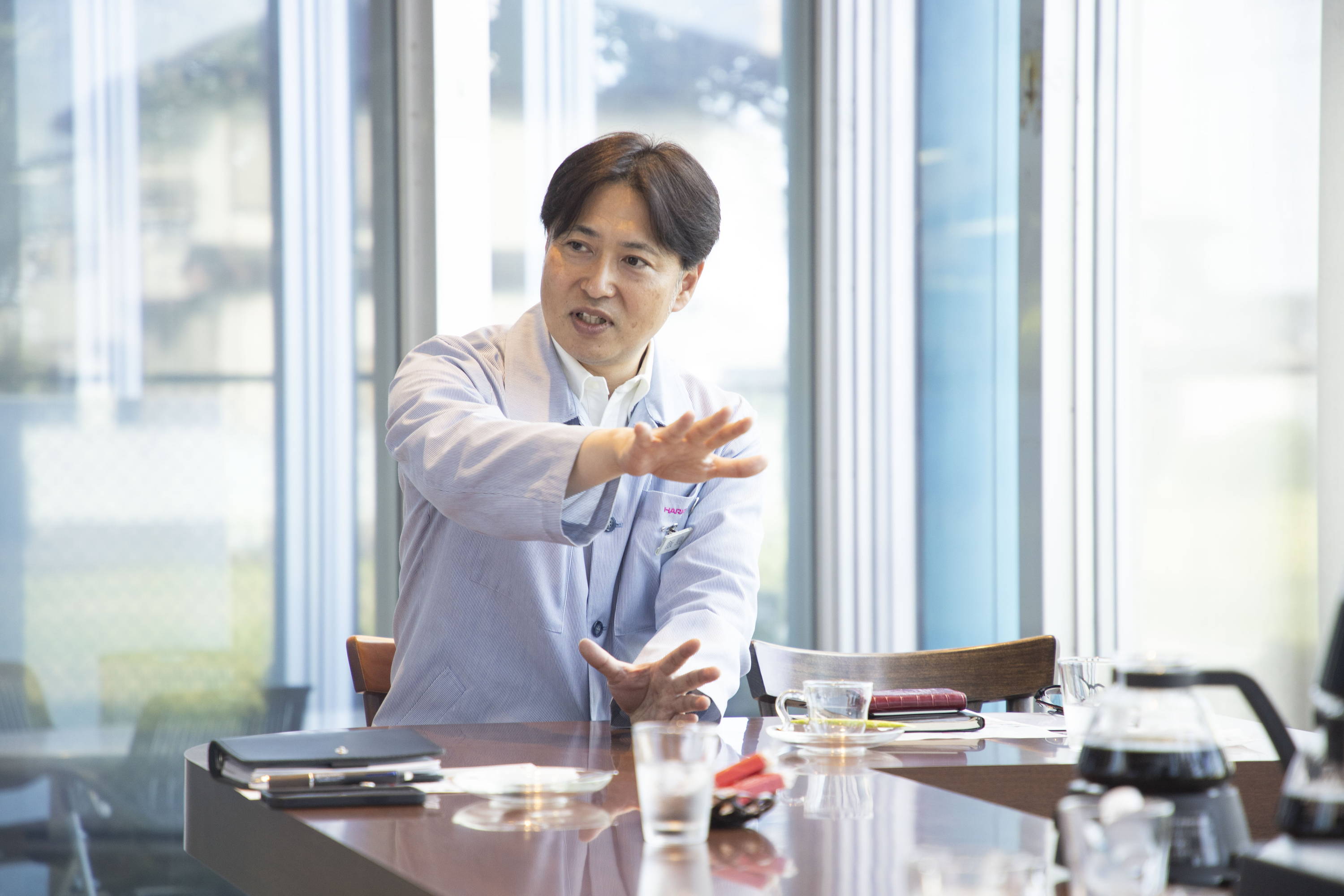 ───HARIO, founded in 1921, is the only heat-resistant glass manufacturer with a factory in Japan that has been manufacturing products for 100 years. Please tell us about the history of your company.
Mr. Iijima: When we installed a glass melting furnace in Shirakawa, Koto-ku, Tokyo in the 1950s, we were still using heavy oil to melt glass materials, and the factory was still emitting white smoke and dust, which was very harmful to employees, the factory neighborhood, and the environment.
As we searched for ways to eliminate pollution, we succeeded in developing our own technology, the "direct current glass melting furnace," which uses electricity instead of heavy oil to melt the glass material. This eliminated smoke and dust pollution, which were commonplace in glass factories at the time, and made Japan's first "chimney-less factory" a reality.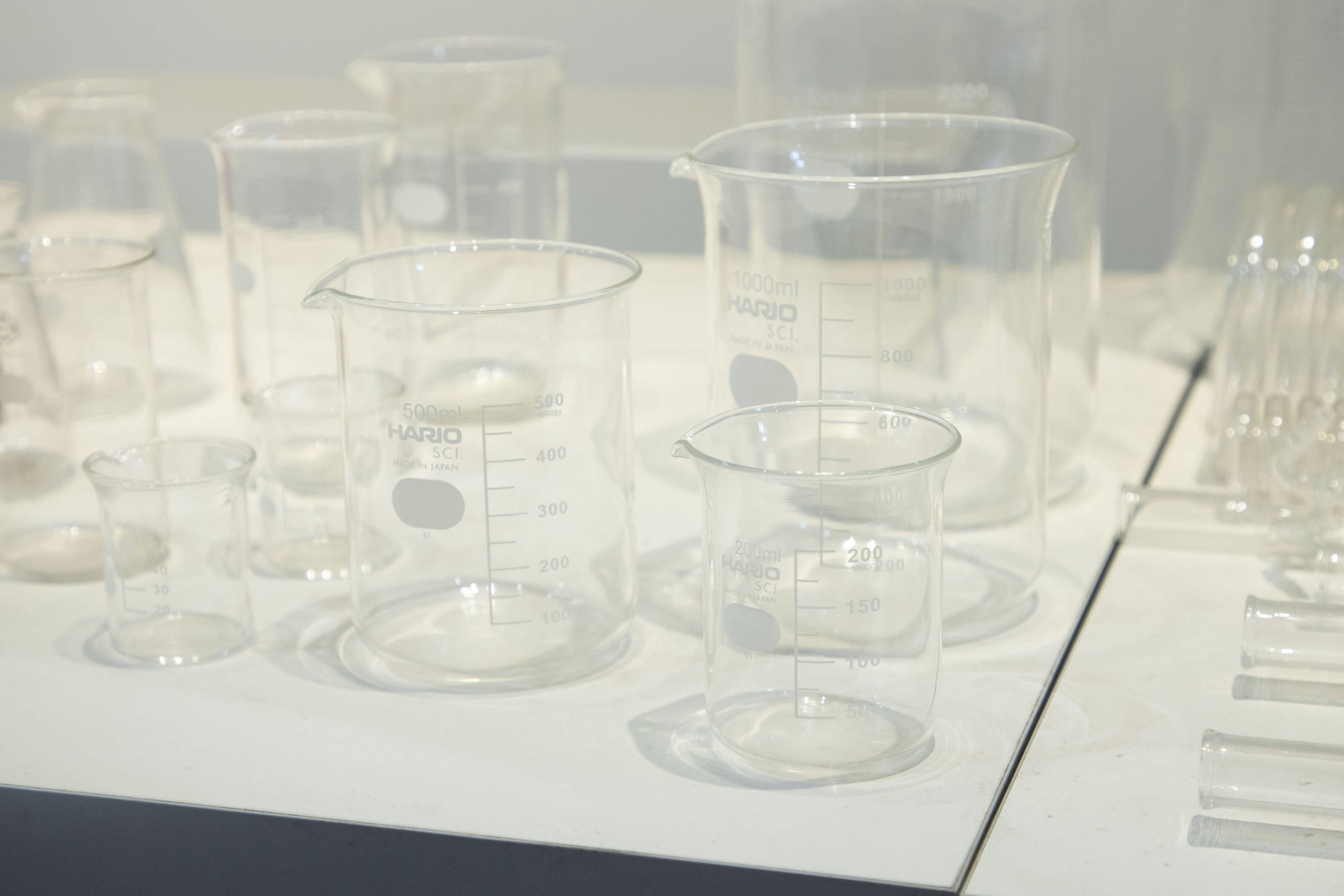 Mr. Iijima: Currently, we are manufacturing at the Furukawa Plant. The heat-resistant glass "HARIO Glass®︎" is an earth-friendly product refined from 100% natural minerals. It does not use any heavy metals such as arsenic and antimony. The white ink used to print on the glass is switched to lead-free ink, for example. The safe and secure material makes the glass resistant to heat and acid and excellent for microwave use.
Started manufacturing and selling glass for physical and chemical use at the beginning of the company's history.
―― Not only are your factory operations friendly to both people and the global environment, but the products themselves are also made from safe and secure materials.
Mr. Iijima: Yes. Such a corporate stance is a belief that has not changed over the past 100 years. At the same time, we have also changed with the times.
We have been manufacturing and selling glassware for scientific and chemical use since our establishment in the 1920s.
Today, we continue to make use of our origins and manufacture a wide range of products that can be easily used in the home, including coffee/tea related products, sakeware/glass related products, and cookware/tabletop related products.
What supports such a wide range of manufacturing is our proprietary technology that enables us to carry out everything from planning to design, manufacturing, and sales in one integrated process. We have also built a system that combines the power of automation and human resources.
These are our strengths, and thankfully, they are also the reason why we are called "one of the world's leading heat-resistant glass manufacturers.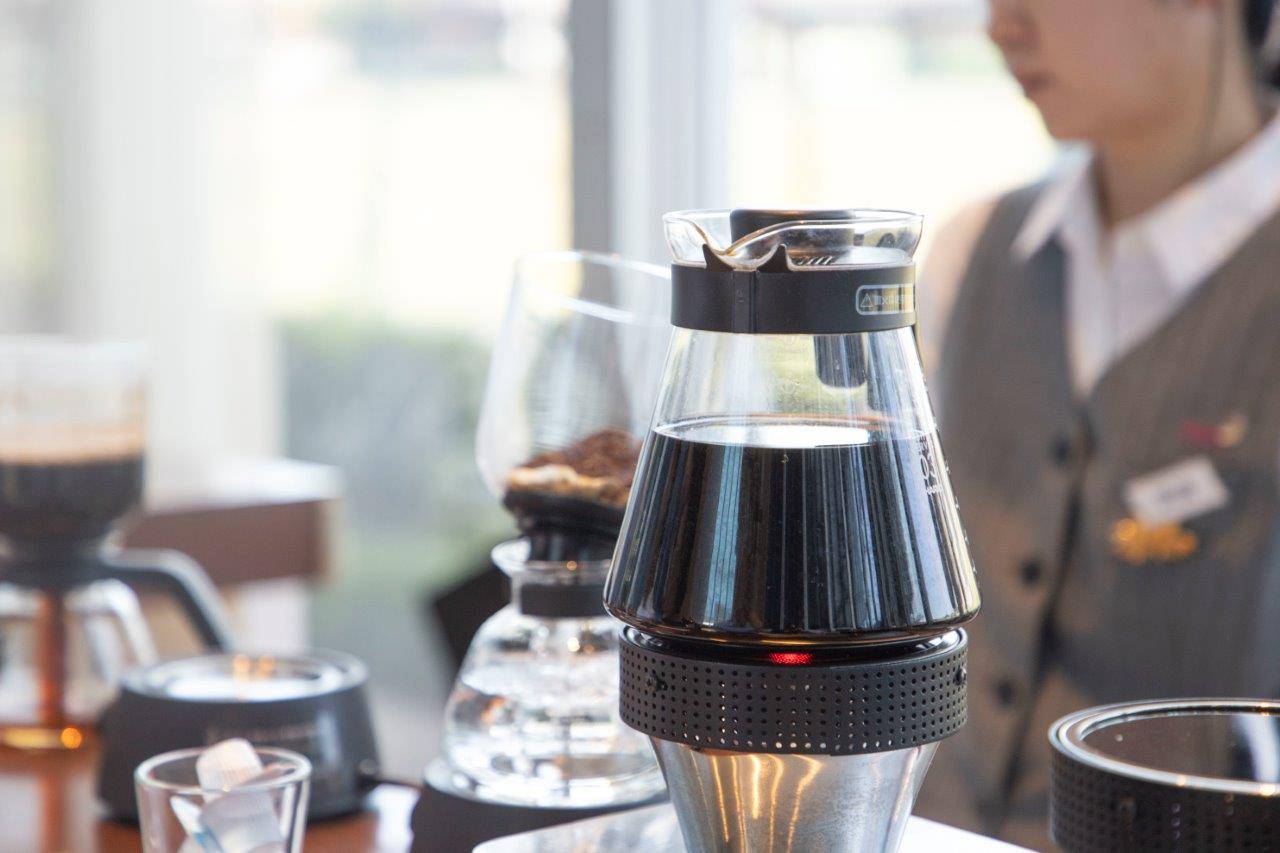 ――Recently, many people may have an image of HARIO when it comes to coffee utensils.
Mr. Iijima: Yes, that's right. Thankfully, our coffee-related products are gaining recognition. New employees even tell me, "I thought you were a coffee equipment shop" .
The major opportunity for everyone to get to know us was at the 2010 London Games. Since the champion was using our products, people started asking, "Which company is HARIO? What kind of equipment is it?" and it became a hot topic of conversation.
From there, we became famous as if we were being reimported from overseas. It was a strange coincidence, and I think a good wind was blowing.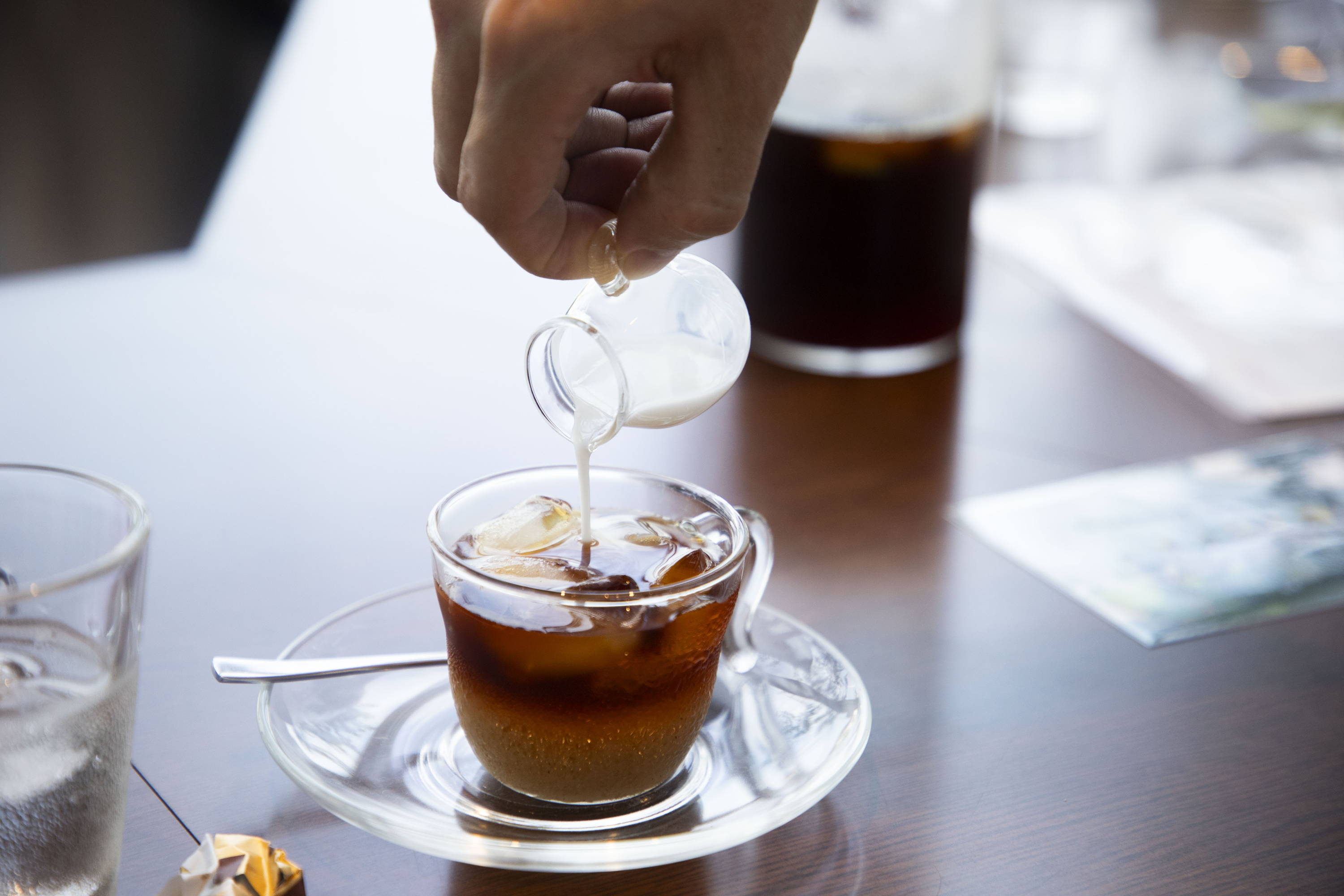 ─ ─ HARIO has a long history and has spun many connections with us. Finally, please tell us about your efforts with us at ORIGAMI this time.
Mr. Iijima: I am very much looking forward to seeing how the server "Glass Coffee Server with HARIO," which was jointly developed with ORIGAMI, will reach everyone. What is limited by glass alone can go farther by collaborating with different materials and different industries. I am looking forward to the day when the product that is a cross between ORIGAMI and HARIO will spread around the world as a quality product made in Japan.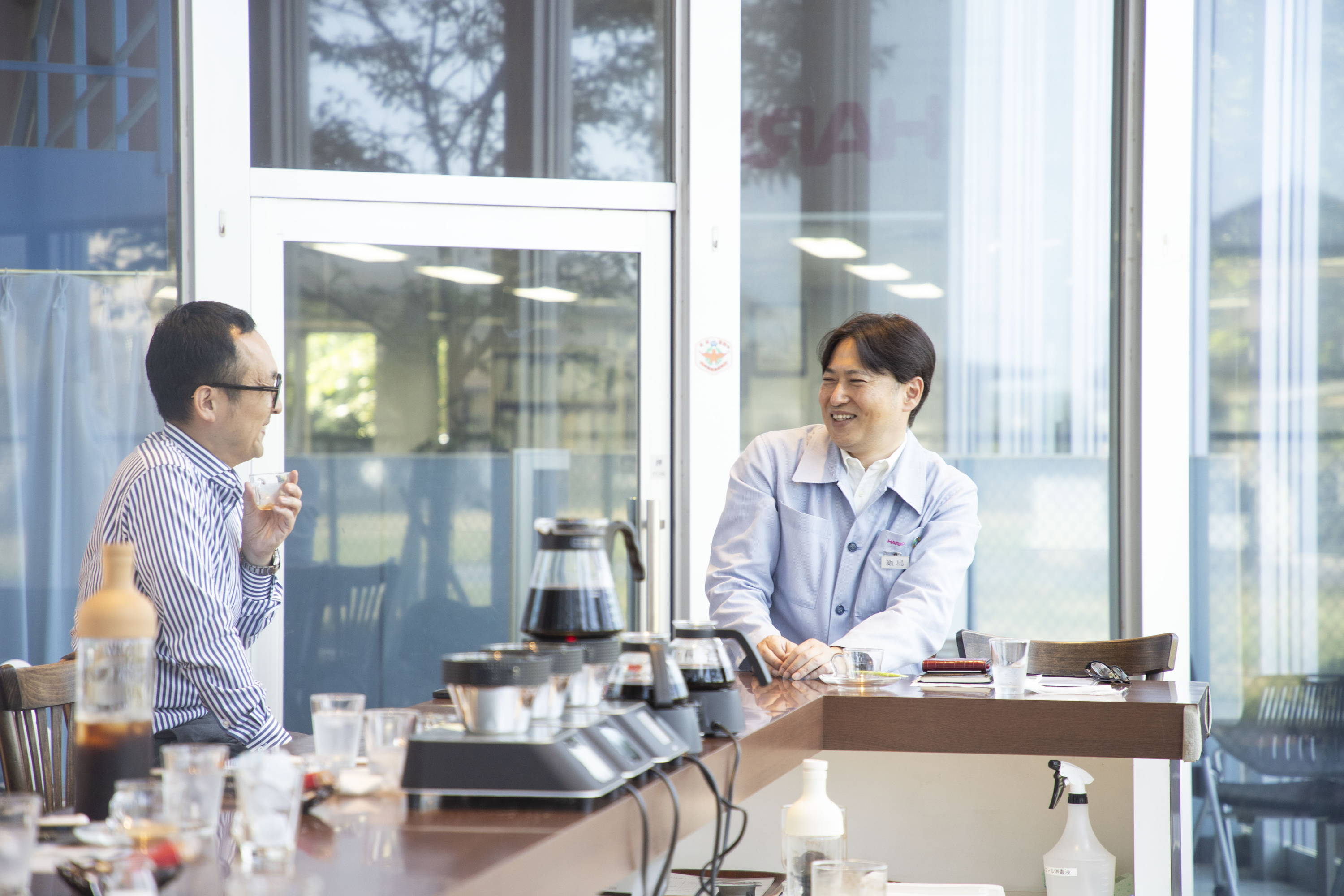 HARIO's classic in ORIGAMI original.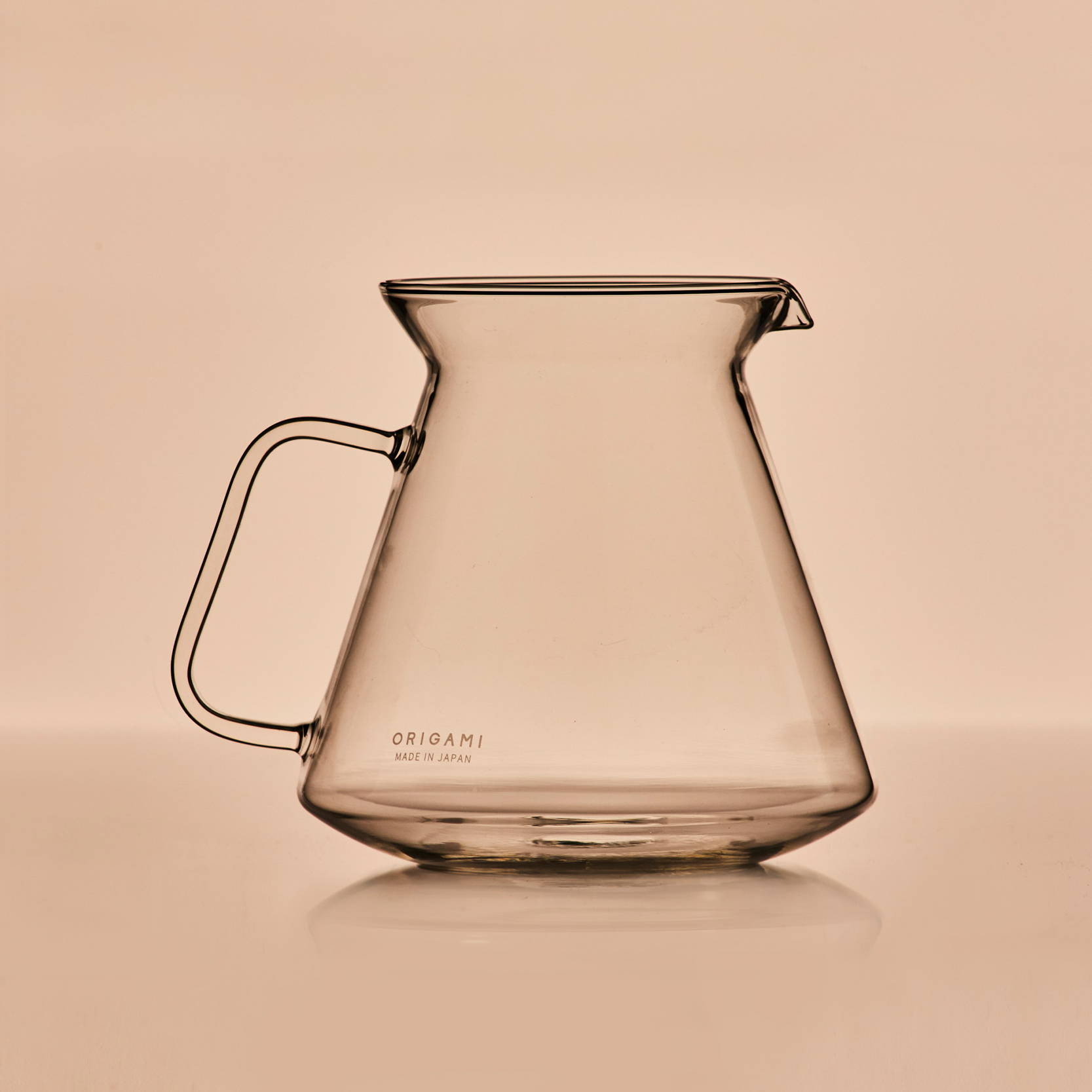 This ORIGAMI original server is based on the famous HARIO server, the only manufacturer of heat resistant glass in Japan. A glass handle is attached to the server to create a sense of unity, and the ORIGAMI dripper stands out with its simple design.
The shape of the server with a bulged bottom makes it easier to feel the aroma, and is frequently used in competitions. The ORIGAMI Dripper is a great server for use in the store or at home.
Please enjoy the Made in Japan experience at HARIO and ORIGAMI.
Tatsuya Iijima, Senior Managing Director
9-3 Nihonbashi Tomizawa-Cho, Chuo-Ku TOKYO 103-0006 Japan

https://www.hario.com/
Craftsmanship spun in an area rich in nature.
Gear and roasted beans created by a "roaster who doesn't like coffee"